There's nothing quite like a bowl of chili on a cold, dreary day. It warms you up from the inside out and you can batch cook it, leaving you plenty of leftovers for those days you might be tempted to order a pizza instead of prepping dinner yourself.
Chili has long been one of my favorite dinners to put into rotation for winter meal planning. But for the longest time, I thought a good chili had to be meaty! After all, that's what makes it hearty – right?! But when I switched to eating a mostly vegan diet, I was left wondering if I'd still enjoy this dish. Enter red lentils. Lentils are excellent for thickening up dishes (hello, hearty!) and are both nutritious and very inexpensive. With a little help from the Instant Pot, this cheap-yet-filling meal can be done and on the table in less than 30 minutes!
Want New Instant Pot Recipes and Content Delivered Straight To Your Inbox? Sign up for our Instant Pot Email Newsletter!
You can easily adjust the heat by changing the amount of chili powder and sriracha in this recipe. Cooking for your littles? Reduce or omit the sriracha. Cooking for your quirky relative who practically collects hot sauces? Bump it up! No matter what, you and your guests will love this delicious, rich chili so much you won't miss the meat one bit.
Ingredients
2 tbsp olive oil
2 cups yellow onion, diced
1 tbsp garlic, minced
1 large green bell pepper, diced
1 large red bell pepper, diced
1 can whole kernel corn, drained
1 can pinto beans, rinsed and drained
1 can black beans, rinsed and drained
1 cup dried red lentils
1 large can crushed tomatoes
2 tbsp chili powder
1 tbsp cumin
1 tsp paprika
1 tbsp dried oregano
Salt and pepper, to taste
Sriracha, to taste (we used about a 1/2 tbsp to achieve our desired spiciness)
2 cups vegetable broth
Optional: Vegan corn chips, vegan sour cream, and avocado for serving
Method
Add oil and onion to Instant Pot and sauté for 3-4 minutes, until the onions have softened
Add garlic, green and red peppers, and corn and sauté for another 3-4 minutes
Turn sauté mode off
Add remaining ingredients to Instant Pot and stir to combine
Put the lid on, seal, and set to "Manual" for 15 minutes
Quick release the pressure once it's finished cooking
Top with any toppings you want! We used vegan corn chips and sour cream, and some sliced avocado! Enjoy!
Forkly.com is a participant in the Amazon Services LLC Associates Program, an affiliate advertising program designed to provide a means for sites to earn advertising fees by advertising and linking to Forkly.com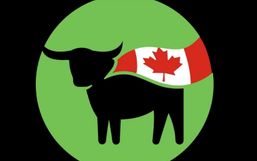 Buckle up Canadian friends because the news we've all been waiting to hear is finally here!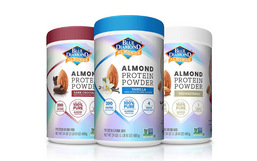 Blue Diamond Growers is entering 2020 with a brand new product, Blue Diamond Almond Protein Powder made from 100% pure almond...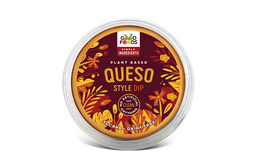 The plant-based diet trend is growing and it shows no signs of stopping!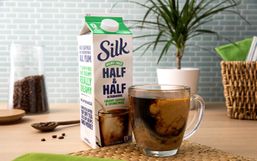 Silk, America's number 1 plant-based beverage brand is back with another exciting announcement!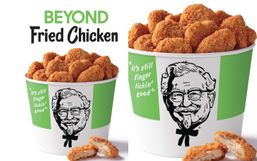 Good news friends, KFC and Beyond Meat are announcing an expanded test of the Beyond Fried Chicken!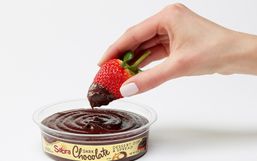 If you haven't heard of dessert hummus yet, it's essentially a sweet spin on a traditionally savory chickpea-based dip.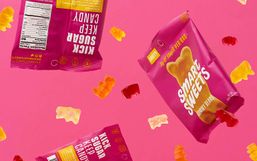 It's no secret that sugar isn't good for you, especially the refined kind we find in sweets.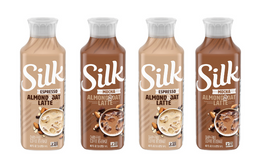 If you don't have time to head to a coffee shop this morning to score your favorite latte, don't fret! Silk, America's No.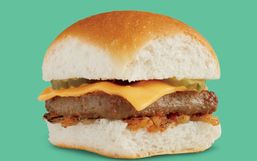 Brace yourselves because White Castle has unveiled amazing news! White Castle announced that they will soon become the very first...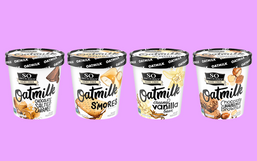 With dairy allergies and vegan dietary preferences on the rise, companies are making the commitment to offer their consumers more...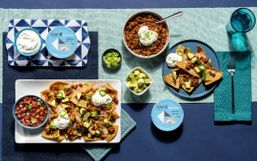 With more consumers searching for dairy-free alternatives, companies like Kite Hill are on a mission to deliver.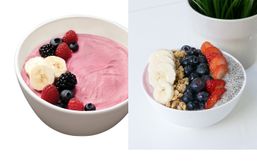 Yogurtland, the leader in self-serve frozen yogurt has no shortage of delicious options.