Purchasing boxed/bagged food products from the grocery store is convenient, however, I truly believe nothing compares to the satisfaction of making something yourself. Since you're preparing the foods yourself, you know exactly what went into making it.  After all, many ready-made products are filled with preservatives, artificial flavors, and colors, and in some cases, loads of sugar and sodium.
With that, we were determined to find homemade versions of your store-bought favorites. We're covering some household staples like ketchup, BBQ sauce, and everyone's childhood favorite, breaded chicken nuggets! Some of these recipes offer a healthier alternative for you and your family and everyone will appreciate these homemade versions!
1. Copycat El Passo Taco Seasoning
Here's the thing, it's quite easy to pick up a packet of ready-made taco seasoning at the store, however, more than often they're filled with loads of sodium. For a healthier option try making your own taco seasoning at home.
You'll quickly discover how it's quite easy to do. This recipe provides you with the proper measurements and seasonings to create the authentic flavor you know and love. Prepare a larch batch so that you always have it on hand!
2. Copycat Trader Joe's Everything But The Bagel Seasoning
Trader Joe's is known for several popular grocery staples. Among them is their famous Everything But the Bagel Sesame Seasoning Blend! This genius idea essentially took all the delicious toppings found on an everything bagel and bottled it up so that we can enjoy those delicious flavors on other foods (and without the carbs of a bagel – Keto dieters rejoice!). So we've whipped up this identical copycat recipe!
3. Healthy Baked Chicken Nuggets
Kids love chicken nuggets, heck adults love them too! They're delicious and so easy to make. For a much healthier option try making these healthy homemade baked nuggets instead.
Since you're making these from scratch you can use any boneless, skinless chicken breast you like. This means feel free to use organic chicken, free-range or whatever your family likes best. The breaded coating is made from simple ingredients that you'll feel good about feeding to your family. Finally, these nuggets also freeze well which means you can make a large batch, freeze, and have them ready to go for busy weeknights.
4. The Best Homemade Burgers
Like chicken nuggets, store-bought burgers can contain a lot of additives that may make you feel uneasy. Alternatively, try making these homemade burgers.
Truly nothing compares to a homemade burger. This recipe requires loads of seasonings that really enhances the flavor. Your family will love these so much that they'll be requesting them again, and again!
5. The Best Homemade Burger Buns
Pair these homemade burger buns with your homemade burger patties! These soft, pillowy buns taste as they came straight from the bakery.
You'll need 6 simple ingredients to make them. They're finished with an egg wash and a sprinkle of sesame seeds – delicious!
6. Freezable Copycat Pizza Pops
Nothing is worse than having your children beg and plead for particular foods at the grocery store! Kids love pizza pockets and there is no question why. It's like an explosion of pizza flavors in every bite.
With that, surprise your family with this easy copycat recipe! You'll be making everything from scratch but don't worry it's simple and they can be prepared in 40 minutes or less. Better yet, encourage your kids to help you and have them fill their pizza pops with their favorite toppings.
7. Basic Homemade Bread
Bread usually makes it onto the shopping list weekly, after all, it is a staple. However, did you know that making your own homemade bread at home can be easy too!
All you need is 6 ingredients. Aside from the time the bread needs to rise, this only takes 45 minutes! Once you discover how soft and delicious homemade bread is, you'll want to make it all the time! Check out 14 more Homemade Bread Recipes to Inspire Your Inner Baker!
8. Homemade Flour Tortilla
Like bread, tortilla's are surprisingly easy to make at home too! For this recipe, you'll need 5 ingredients and most of these you'll more than likely already have on hand.
Nothing quite compares to homemade tortillas, they're so incredibly soft. Impress your family by serving these pillowy tortillas for your next Taco Tuesday!
9. Copycat Sweet Baby Ray's BBQ Sauce
Sweet Baby Ray's BBQ is so popular and for good reason! It has an irresistibly rich and delicious flavor. This is a copycat recipe that proves you can make your store-bought favorites at home!
The base of the sauce is made from ketchup, brown sugar, apple cider vinegar and loads of seasonings that really make the flavor stand out. The best part is that you can have this delicious sauce prepared in just 10 minutes! Check out 10 more Homemade BBQ Sauce Recipes!
10. Easy Homemade Ketchup
I think it's fair to say almost every household has ketchup in their fridge or pantry. However, did you know bottled ketchup often contains a lot of sodium and sugar? Instead, try this healthy homemade ketchup.
It's easy to prepare and contains wholesome ingredients you'll feel good about. In addition, this is a whole 30, paleo diet, and vegan diet approved!
11. Homemade Marinara Sauce
Store-bought pasta sauce is another ready-made product that sometimes contains loads of additives, artificial flavors, and colors. Try this recipe and discover how easy it is to make your own homemade version instead.
The base of the marinara sauce is crushed and diced tomatoes. Then, to provide it with a lovely flavor you'll need several seasonings, fresh garlic and diced onions. This recipe makes about 8 cups of sauce so that you can have it on hand for all your cooking needs!
12. Insanely Easy Homemade Jam
Store-bought jam is as quick and easy as it gets but seriously nothing compares to fresh homemade jam! This recipe allows you to make jam in just 10 minutes! The best part, all you need is 3 ingredients – now that is impressive!
All you'll need is 1 pint of fresh raspberries, honey and a touch of lemon juice! Using your stove and a saucepan you'll simmer the ingredients together for about 10 minutes or until it has reached your desired jam consistency!
13. The Easiest Homemade Peanut Butter
Unless you have an allergy in your household, odds are peanut butter is stocked in your cupboards. Skip the added sugar and try making this insanely easy homemade peanut butter recipe!
With just 2-ingredients you can have this prepared in no time! You'll need to roast the peanuts first but then using a food processor, you'll blend them until creamy smooth. Keep in mind it's important to store natural peanut butter in the fridge!
14. Fruit Leathers
When your kids are begging and pleading for the sugary lunch snacks consider making these homemade fruit leathers. They're quite easy to make and require 2 simple ingredients.
All you'll need is frozen fruit and honey. They're bold in color and naturally sweet so you can feel good about feeding them to your children and they're intriguing enough that they will actually enjoy them!
15. Homemade Baked Potato Chips
If you're like me, potato chips are one of my guilty pleasures. There's nothing better than watching your favorite show with a bowl of your favorite snacks!
For a healthier option try making these homemade baked potato chips. You'll be surprised at how crispy they come out. You can season them with salt or whatever seasonings you love! There are so many other great healthy alternatives to store-bought potato chips. Check out these 15 Best Homemade Snacking Alternatives To Potato Chips
16. Homemade Pop Tarts
Create a homemade version of your childhood favorite, Pop-Tarts! While you may not want to feed these to your family for breakfast, they definitely make an excellent dessert.
We've created a miniature version because everything is more adorable when it's mini! Further, you won't need to make any crazy pastry dough because for this recipe you can use store-bought pie crust! For the filling, use your favorite jam or jelly and top the tarts with icing and rainbow sprinkles!
17. Copycat Ben & Jerry's Cherry Garcia Ice Cream
Create a copycat version of Ben & Jerry's famous Cherry Garcia ice cream! The best part is that this is a no-churn recipe which means you don't need a fancy ice cream maker.
Using a stand mixer you'll beat heavy cream until stiff peaks are formed. Then you'll fold in the other luscious ingredients and pour into a bread loaf pan and freeze! Soon you'll have a lovely treat to enjoy with your whole family.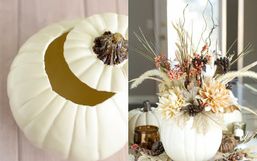 This holiday season, gather around the table and enjoy a delicious meal with those you love.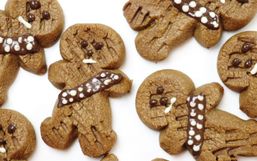 A long time ago in a galaxy far, far away… ...is a party you better get creating a menu for!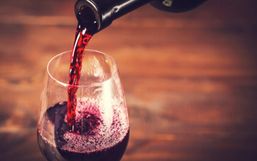 There's no better way to wind down from a busy day than to catch up on your favorite shows with snacks in hand, amirite?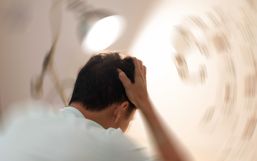 Many people are seeing great success with the keto diet and though a lot of us thought this would be a soon-to-go fad, this keto...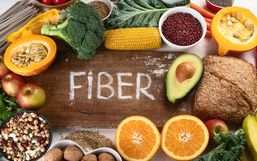 For some, healthy eating is no easy feat. The secret to being successful is to create a balanced approach that allows you to fill...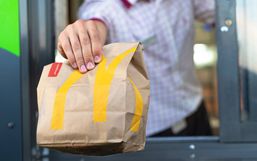 Nothing quite compares to a good ole homecooked meal but sometimes life gets busy. That's where fast-food comes in!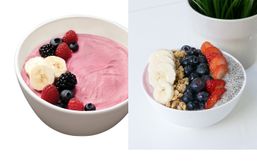 Yogurtland, the leader in self-serve frozen yogurt has no shortage of delicious options.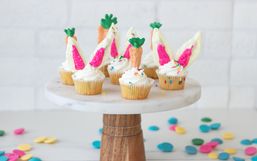 Easter is almost here and to get you into the holiday spirit we're sharing fun Easter snacks that your kids will actually want to...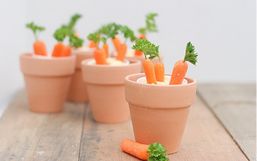 Make Easter fun for kids by whipping up cool and festive snacks.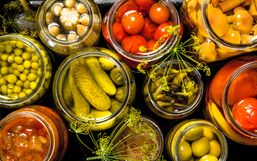 Keeping your pantry stocked with essential items is always a good idea because with the right ingredients you can whip a delicious...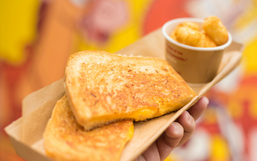 Good news Disney fans, Disney is sharing more ways for you to enjoy their iconic treats at home.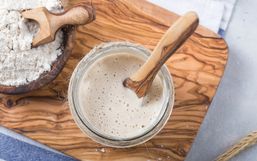 People are flexing their "making-from-scratch" muscles while stuck inside, which has caused a rise in bread baking!