We love a good copycat recipe here at Forkly and this Wendy's chocolate frosty is no exception! All you need is five simple ingredients and we promise you'll get an exact replica of a good ole' Wendy's Frosty! It's actually uncanny how identical our copycat version is to the OG. Creamy, dreamy, and oh-so-chocolatey. Have it as an afternoon snack outside in the sunshine or an after-dinner dessert to curb your sweet tooth – the choice is yours! What are you waiting for?
Looking for other ways to hack your monthly takeout bill? Check out these Copycat Recipes: Fast Food Favorites You Can Make At Home to get inspired!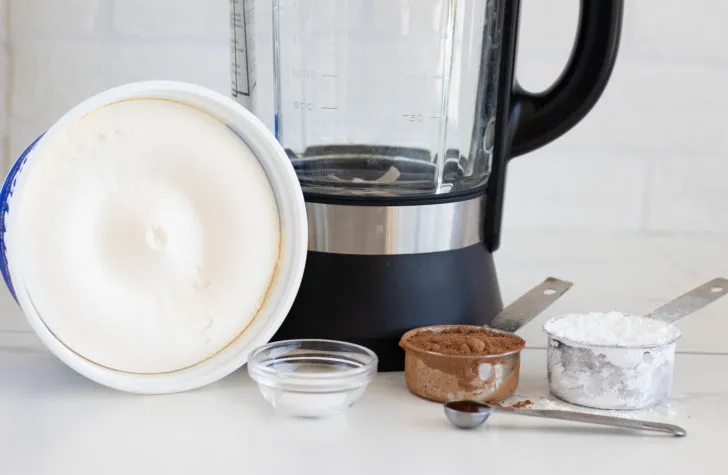 All you need is a blender to whip up this magical treat! Dump the entire tub of Cool Whip into the blender, then add the rest of the ingredients: cocoa powder, salt, vanilla, and icing sugar.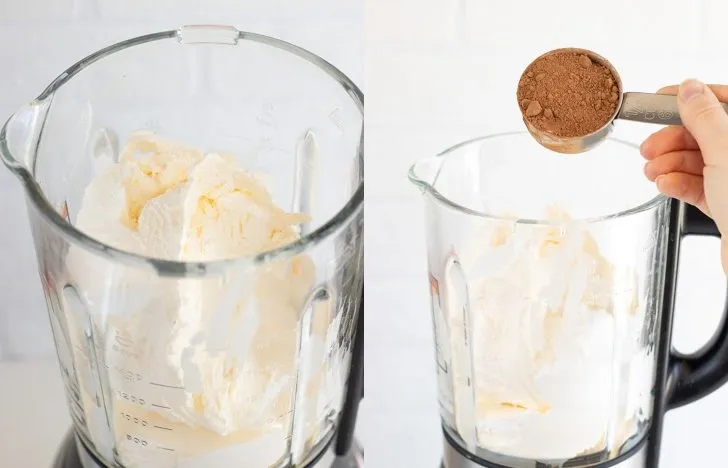 Lid the blender and blend on MEDIUM speed until well-combined, about 30-60 seconds. Make sure there aren't any lumps left. If there are, give it another pulse or two! The blending will not only help combine the frosty, but it'll add air to the mixture to ensure the final result isn't too dense. You should see some air bubbles in the frosty after it's frozen!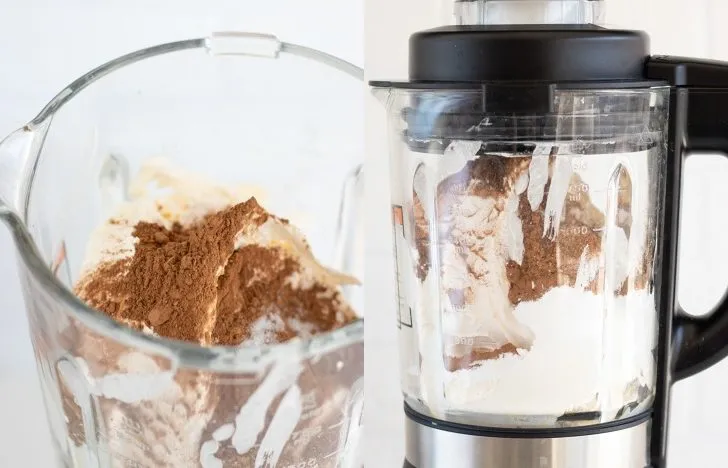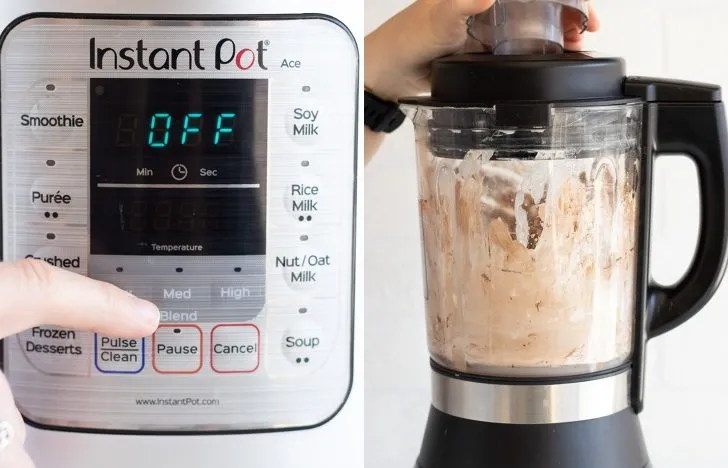 Once the frosty is all mixed up, transfer it to a cup that can go in the freezer. We opted for a mason jar (pretty and functional!) and it was the perfect size! Fill up your container, scraping out all of the frosty mixture from the blender. Lid the container and place in the freezer until "frosted" – about 4-6 hours. No need to worry about it freezing solid if you forget about it. The Cool Whip will keep it from becoming too hard.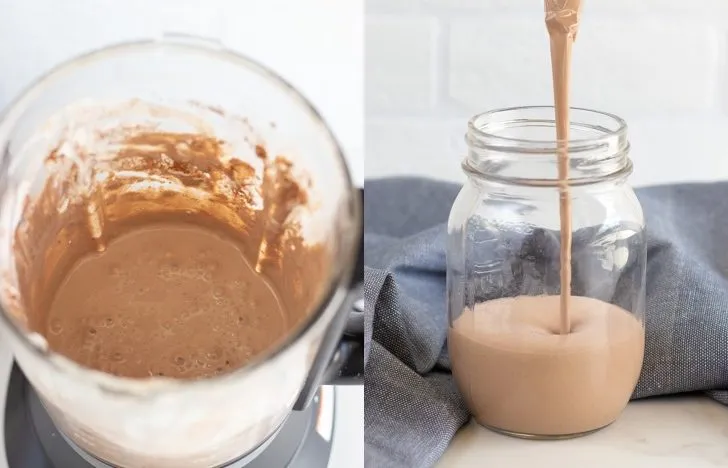 Once it's to your desired level of frostiness, pull it from the freezer and grab a spoon! It's time to dig into this decadant, easy, summer treat!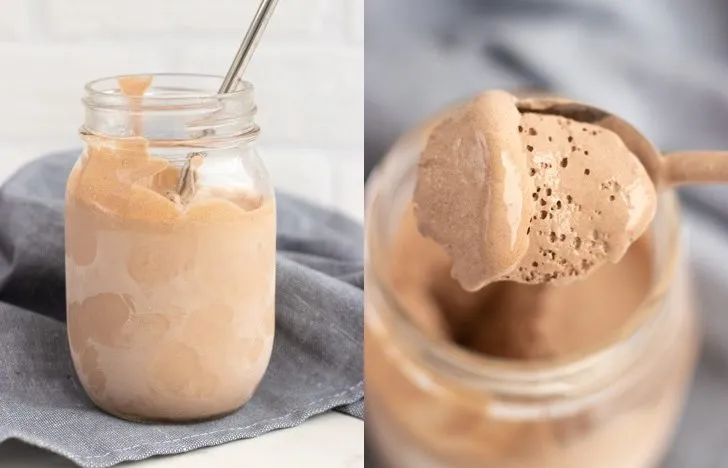 Ingredients
1 tub of Cool Whip (1L)
1/4 cup cocoa powder
1/3 cup powdered sugar
2 tsp vanilla
Pinch salt
Method
Add all ingredients to a blender and blend on high until well combined.
Transfer to a cup and place in the freezer until frosty - about 4-6 hours or until frozen. Serve frosty!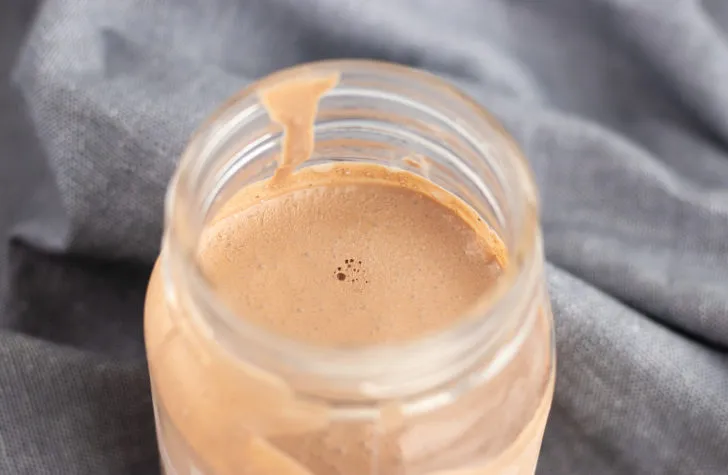 When planning a Disney vacation it's important to plan a well thought out itinerary.
If there's one thing I never feel guilty about buying it's cookbooks, after all they serve a pretty important purpose right?
Have you ever gone out for supper, eaten the best food you could think of and then crave it for weeks to come?
Growing up fast food visits were some of the most exciting dinners my siblings and I looked forward to.
Call me eager but as soon as Halloween is over I'm ready for Christmas!
Purchasing boxed/bagged food products from the grocery store is convenient, however, I truly believe nothing compares to the...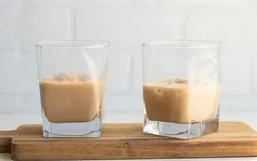 Bailey's Irish Cream anyone? So delicious. Irish Cream Liqueur is a summer drink staple, whether it's in your coffee at the...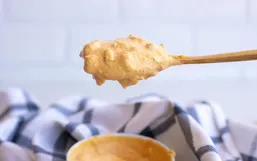 Has anyone else been seeing versions of Big Mac Sauce popping up at the grocery store? I sure have.
Summer is the most anticipated season of the year! We can enjoy the outdoors, dig into delicious BBQ, and of course, indulge in...
What is your biggest challenge when you start a new diet? For me, it's sugar. Forget the deep fried food - I can skip that.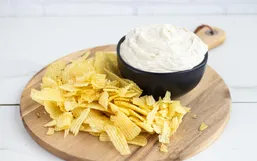 Is anybody else obsessed with Heluva Good Dip? I'm seriously addicted.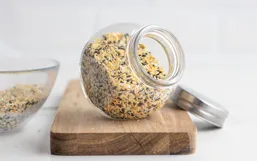 Trader Joe's is known for several popular grocery staples. Among them is their famous Everything But the Bagel Sesame Seasoning...