Snickers chocolate bars are already delicious as they are. They're filled with nougat, luxurious caramel, crunchy peanuts, and silky milk chocolate. But now the brand is unveiling its best innovation yet by combining two favorite desserts into one — Snickers bars and brownies!
The new Snickers Peanut Brownie will come with two individual squares in each package. The chocolate bar features a decadent peanut-brownie filling, a layer of caramel, and classic Snickers chocolate. The chocolate bars will launch in January 2021 but, Snickers is offering you the chance to try the first limited batch this summer!
To get your hands on the mashup you can visit SnickersBrownie.com. The site features a giant countdown clock and once the clock strikes zero, 1,000 boxes of Snickers Peanut Brownies will be available but only while supplies last! If you're fast enough to claim a box you can get a taste of the limited batch which will ship this September. You can also sign up on the site to be notified once the clock strikes zero!
"SNICKERS and brownies are two of America's favorite treats, and we know people love both for the deliciousness and comfort that they bring. So, what could be better than putting them together?" said Josh Olken, Brand Director, SNICKERS. "We're excited to release our exclusive first batch of SNICKERS Peanut Brownie for our biggest fans to taste. It's sure to be a delicious treat that brings the ultimate satisfaction."
Snickers Peanut Brownie bars will be officially launching nationwide beginning January 2021. Better yet, the brand will also be launching new Snickers Peanut Brownie Ice Cream Bars starting early next year too!
ICYMI: Hershey's debuted its new Halloween candies already! The 2020 Halloween Candy lineup features Vampire Kisses, Franken Reese's Cups, and more!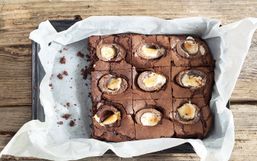 When it comes to brownies, it's rare to find someone that can resist them.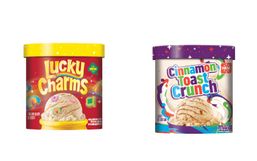 There's nothing better than watching your favorite show (or movie) with a pint of ice cream in hand.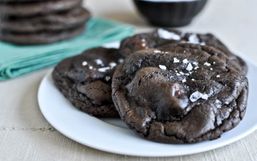 Happy Chocolate Day, everyone! In honor of both Valentine's Day and Chocolate Day (which just happen to fall a few days apart)...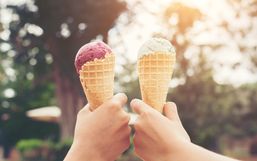 Ice cream is one of the best treats to enjoy in the summer. It's sweet, refreshing and there is virtually a flavor for everyone!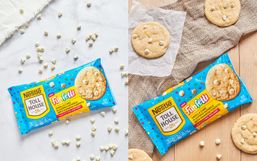 Every day will feel like your birthday when you enjoy a Funfetti treat!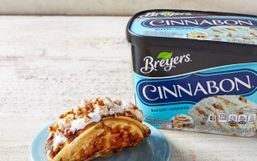 There's no better way to cool off in the summer than with a delicious bowl of ice cream, right?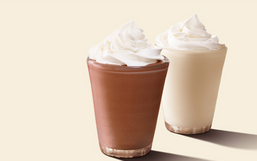 Good news Burger King fans, your favorite milkshakes are getting a mini makeover this summer!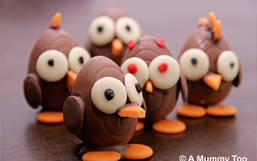 Looking to make this Easter memorable for your kids? We have all the recipes you need to make this holiday season fun and...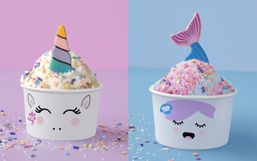 July is National Ice Cream Month and what better way to celebrate than with a delicious and exciting ice cream treat in hand.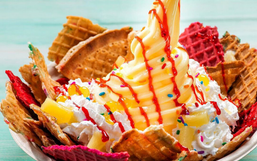 Disney's theme parks are renowned for many things from the exciting rides to friendly characters, and of course its delicious...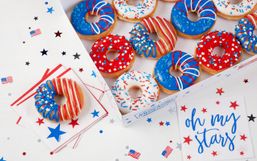 Your 4th of July celebrations may look a little different this year but that doesn't mean you still can't enjoy delicious food and...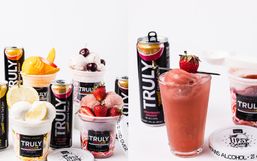 Hard seltzers have become the trendiest drink as of late and for good reason!