Trader Joe's is known for several popular grocery staples. Among them is their famous Everything But the Bagel Sesame Seasoning Blend! This genius idea essentially took all the delicious toppings found on an everything bagel and bottled it up so that we can enjoy those delicious flavors on other foods (and without the carbs of a bagel – Keto dieters rejoice!). So friends, with that in mind today we're sharing a very exciting recipe!
We're going to show you how you can make your very own Everything But the Bagel Seasoning at home. This is an amazing solution especially for our Canadian friends because this seasoning is very hard (and quite expensive) to find in Canada. It's insanely easy and once you try it you'll be asking yourself – why have I not tried this sooner?!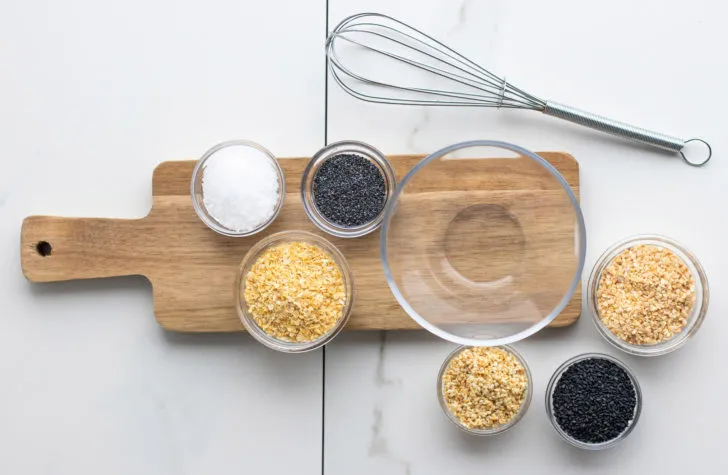 1. Toast Sesame Seeds
One of the essential ingredients in this recipe is toasted sesame seeds. We had regular sesame seeds on hand so instead of going out to buy toasted seeds we figured we would toast our own. Now don't worry, this is insanely easy to do and will only take a couple of minutes in your microwave.
First, place the sesame seeds on a flat dinner plate. Drizzle some olive oil or cooking spray on to the seeds. Then spread them out as evenly as possible (it's best if they're single layered). Microwave the sesame seeds for 1 minute at a time until they're toasted and are a light golden color.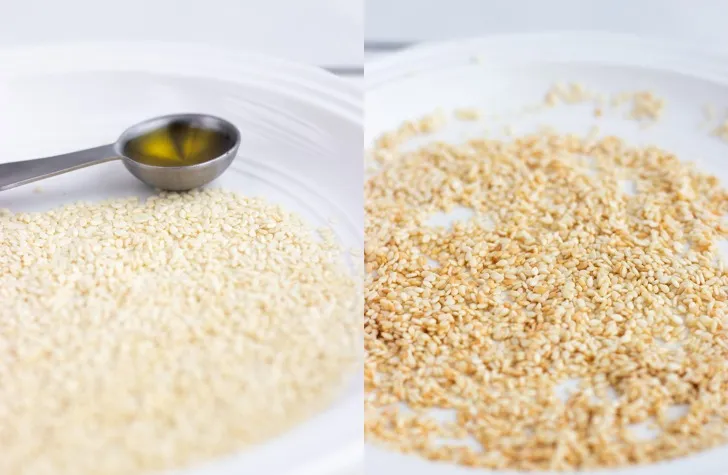 2. Measure Ingredients
Next, you'll want to measure all the ingredients into a bowl. For this seasoning, you are going to need toasted sesame seeds, black sesame seeds, dried minced garlic, dried minced onion, coarse sea salt, and poppy seeds. You'll be able to find these ingredients at your local bulk foods store.
At our local bulk food store, the coarse salt chunks were too large, so instead, we purchased Kosher salt. Use your discretion when deciding which type of coarse salt to purchase.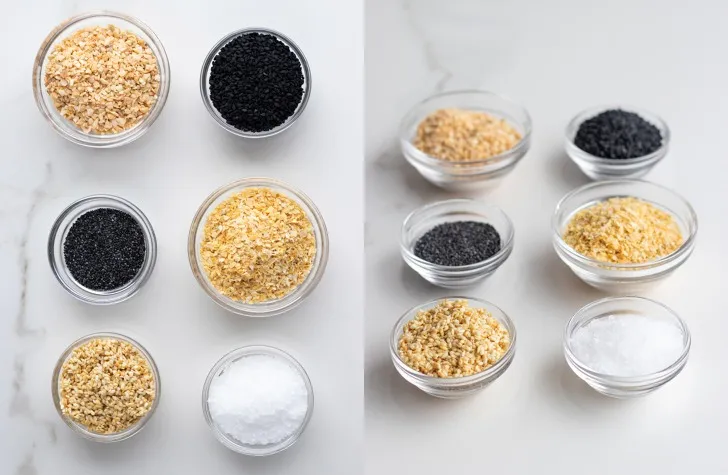 3. Combine Ingredients & Store
Combine all the ingredients together using a whisk or fork. Then, transfer to an airtight container. You can use a mason jar, spice jar or whatever you have on hand.
Be sure to store it with your other spices and away from heat. Further, Keep in mind these measurements filled a small spice jar. Feel free to double the recipe if you'd like to fill a mason jar!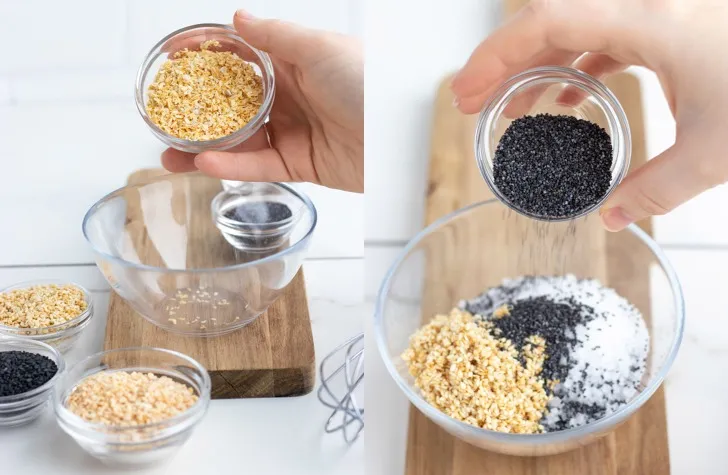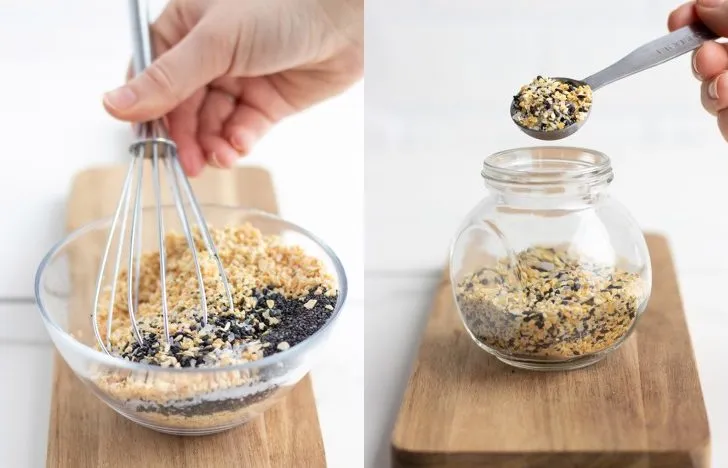 4. Serve!
Now you are fully equipped to enjoy this delicious seasoning whenever you want! We love sprinkling it onto avocado toast, eggs, and so much more! However, be sure to give your container a good shake before using as some of the smaller ingredients may settle to the bottom. Enjoy!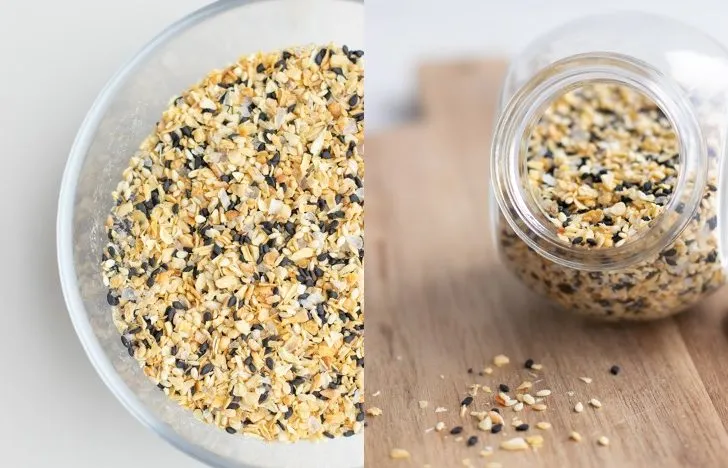 Ingredients
3 tbsp dried minced garlic
3 tbsp dried minced onion
2 tbsp toasted sesame seeds
2 tbsp black sesame seeds
2 tbsp coarse sea salt
1 tbsp poppy seeds
Equipment
Mixing bowl
Airtight container, mason jar, or spice jar
Method
Mix all the ingredients together, stir to combine.
Store in an airtight container at room temperature.
Shake well before using!
Notes
The coarse salt should not be large chunks. If coarse salt is too large, use Kosher salt.
If you can't find toasted sesame seeds, toast regular sesame seeds in the microwave for 1 minute at a time on a plate.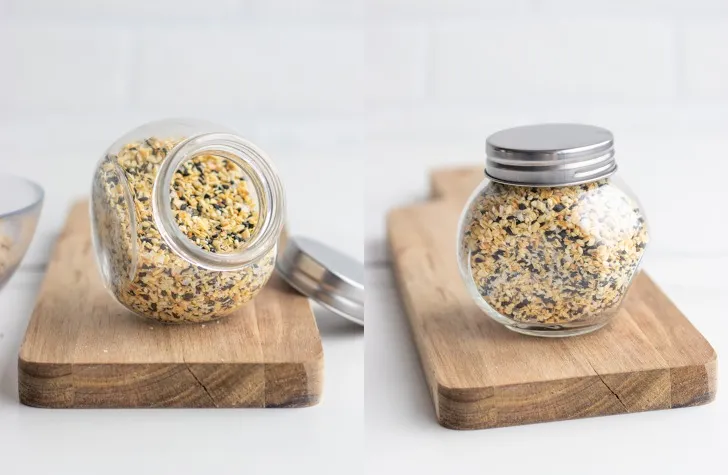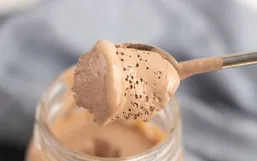 We love a good copycat recipe here at Forkly and this Wendy's chocolate frosty is no exception!
If there's one thing I never feel guilty about buying it's cookbooks, after all they serve a pretty important purpose right?
Have you ever gone out for supper, eaten the best food you could think of and then crave it for weeks to come?
Growing up fast food visits were some of the most exciting dinners my siblings and I looked forward to.
Call me eager but as soon as Halloween is over I'm ready for Christmas!
Purchasing boxed/bagged food products from the grocery store is convenient, however, I truly believe nothing compares to the...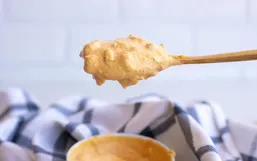 Has anyone else been seeing versions of Big Mac Sauce popping up at the grocery store? I sure have.
Summer is the most anticipated season of the year! We can enjoy the outdoors, dig into delicious BBQ, and of course, indulge in...
Many of us start our day with a trip to Starbucks and fuel our day with a cup of coffee.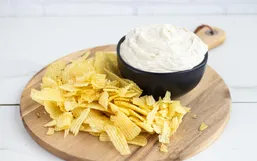 Is anybody else obsessed with Heluva Good Dip? I'm seriously addicted.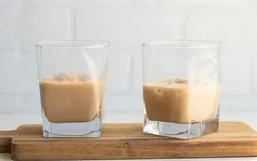 Bailey's Irish Cream anyone? So delicious. Irish Cream Liqueur is a summer drink staple, whether it's in your coffee at the...
When planning a Disney vacation it's important to plan a well thought out itinerary.