Roast beef is one of those meals that's an oldie but a goodie. If you have company coming over for supper – it doesn't matter who it is – a roast beef dinner is sure to please the whole crowd. My personal favorite part about a roast beef supper is the deliciously stewed carrots and potatoes. It really strikes a nostalgic chord in me, reminding me of coming home from school and smelling that delicious roast beef supper in the oven.
Today, life is getting busier and busier. We crave the old school meals but don't have the old school time to make them. This probably explains why the Instant Pot has gained so much popularity! We are now able to make those incredible meals in an hour or less. Check out this fantastic Instant Pot Roast Beef recipe that is sure to please every single person in your family. For more delicious beef dinner ideas, check out the Absolute Best Instant Pot Beef Recipes!
Want New Instant Pot Recipes and Content Delivered Straight To Your Inbox? Sign up for our Instant Pot Email Newsletter!
There's nothing particularly out of the ordinary about this recipe and it has all of the same ingredients you've come to know and love in a roast beef dinner! We suggest using a 2-3 pound roast in order to feed your family and still have some leftovers for the next day! When chopping the carrots, you'll want to keep them pretty big (about 1.5 to 2 inches long) to avoid them getting mushy during the cooking process.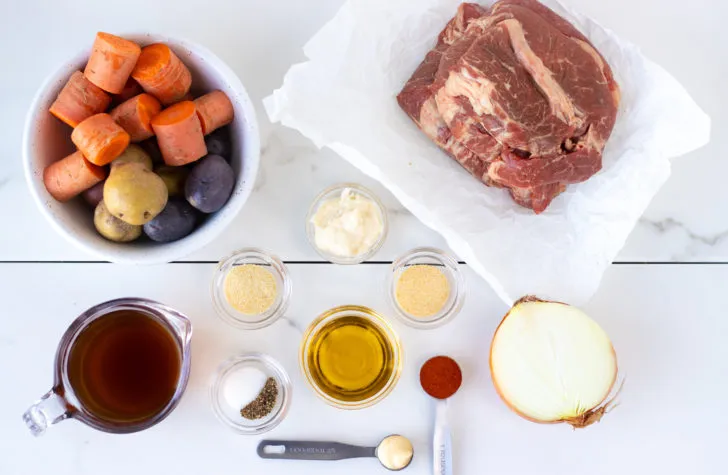 You may not have considered doing a dry rub on your roast beef before searing it in the past, but it is an easy way to make the beef even more flavorful. You also have way more control over how the flavor is distributed! Instead of just pouring liquids into a pan and hoping it will distribute the flavor evenly, a dry rub allows you to use your hands to ensure the flavor has covered every inch of the meat. We used a simple homemade rub with spices you likely already have in your cupboard.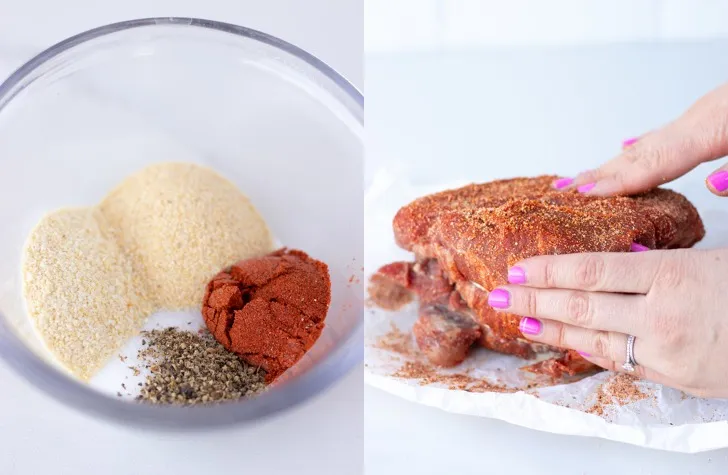 The next step is to sear the exterior of the meat using the Saute function. This ensures that you have that incredible, spice-centered flavor, along with the roasted texture on the meat. While you could technically skip this step and up your pressure cook time a bit, it really is worth it to take the extra few minutes to get that beautiful crust on the meat. Make sure you use long tongs and an oven mitt to do this and keep your face clear of the Instant Pot, as hot oil may pop up at you move the meat around! Once the meat is seared on all sides, remove it from the pot and add some of the broth to deglaze the pot. This removes any stuck on bits and prevents you from getting the burn notice later on!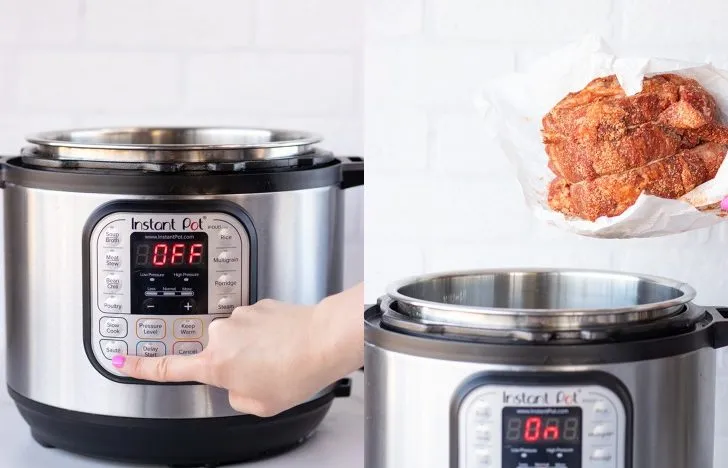 You'll cook this dinner in two steps to ensure all the components are cooked properly. First, you'll pressure cook the meat, then allow for a 10-minute natural release so it doesn't get rubbery or chewy. Then quick release any remaining pressure away and add the carrots, onion, and potatoes to pressure cook for another 10 minutes (with the meat and broth still in the pot).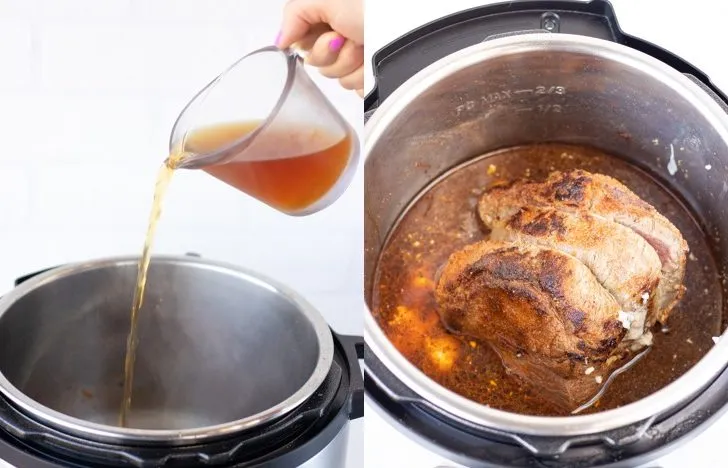 When selecting your potatoes, it's way easier to skip the chopping step if you use baby potatoes. They come bite-sized so you can just toss them in your Instant Pot. The best part is, they truly cook all the way through and come out tasting amazing. Tender, piping hot, and filling!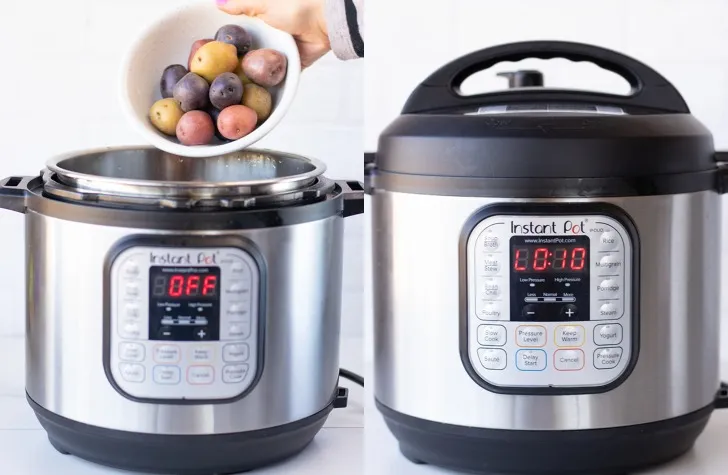 Once the dish is cooked, pull out the veggies and carve the roast! Use a large family-style serving plate and heap the vegetables around the roast. Cover the plate with tin-foil to keep the meal warm while you make the gravy.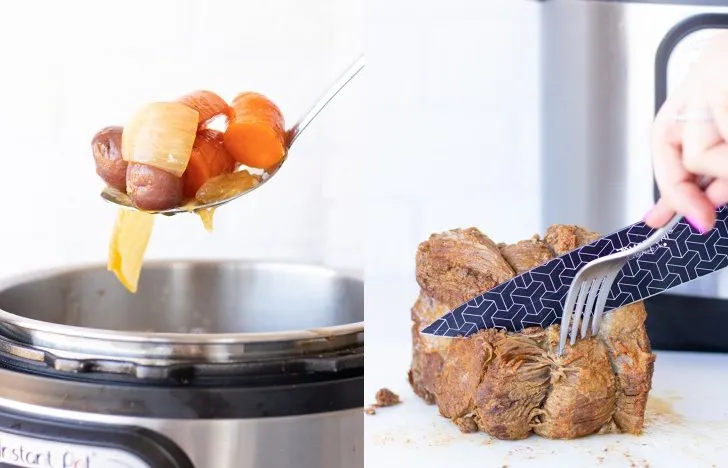 To make the gravy, you'll need to use a slurry, which is when you take out a small amount of liquid from the pot, add some flour or cornstarch, and mix. This makes a paste that will be poured back into your liquid and make the whole pot of liquid thicker. You'll get a rich brown gravy out of the juices in the Instant Pot, but if you're not a gravy person, just discard it. Time to get cookin'. Enjoy!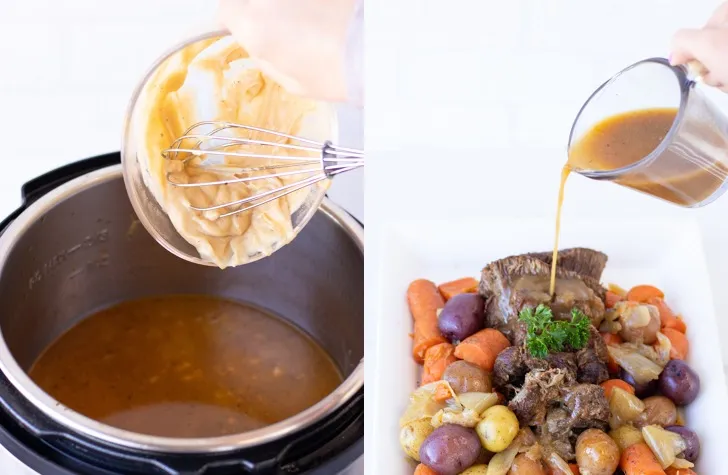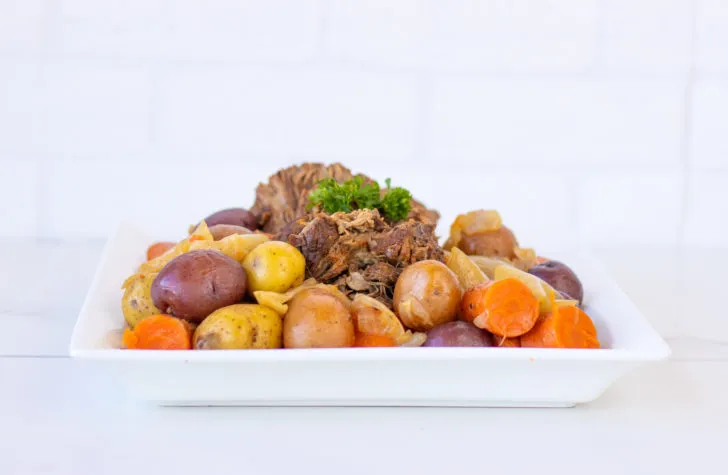 Ingredients
3 pound beef chuck roast
2 tbsp olive oil
1 tsp salt
1 tsp onion powder
1 tsp garlic powder
1/2 tsp pepper
1 tsp paprika
1 tbsp garlic, minced
1 lb baby potatoes
4 large carrots, chopped into 2-3" pieces
1 large yellow onion, roughly chopped
4 cups beef broth
2 tbsp worcestershire sauce
2 tbsp horseradish (optional)
1/4 cup water
3 tbsp cornstarch
Method
In a small bowl, mix salt, pepper, garlic powder, onion powder, and paprika. Rub onto the roast to coat all sides.
Turn the pot to Sauté mode and allow it to get hot. Add olive oil and sear the roast, cooking each side for approximately 2 minutes per side. Remove from the Instant Pot and set aside.
Add ½ cup of broth to the pot and scrape the bottom of the pot to release any stuck on food. Turn off Sauté mode.
Place roast back into pot. Add remaining broth to the pot, along with the horseradish, Worcestershire, and minced garlic. Lid the pot, set the valve to sealing, and cook on Manual/Pressure Cook for 30 minutes.
Once time has elapsed, allow for a 10 minute natural release before quick releasing any remaining pressure.
Remove lid and add potatoes, carrots, and onion. Lid the pot again and cook on Manual/Pressure Cook for another 10 minutes. The pot should come to pressure quite quickly because the contents are already quite hot.
Once the cook time has elapsed, allow for a 10 minute natural release before quick releasing any remaining pressure.
If you want gravy, remove the roast and veggies from the pot. Turn on Sauté mode and whisk ½ cup of the liquid with 2 tbsp cornstarch. Add the slurry to the pot and allow the mixture to cook until it thickens up to the desired consistency.
Slice up the roast (which will be falling apart!), side with the veggies and serve hot!
Notes
Our 6-quart Instant Pot Duo took 12 minutes to come to pressure the first time around and then another 16 minutes after adding the potatoes and carrots, but your times may vary depending on the size aandn model you're using.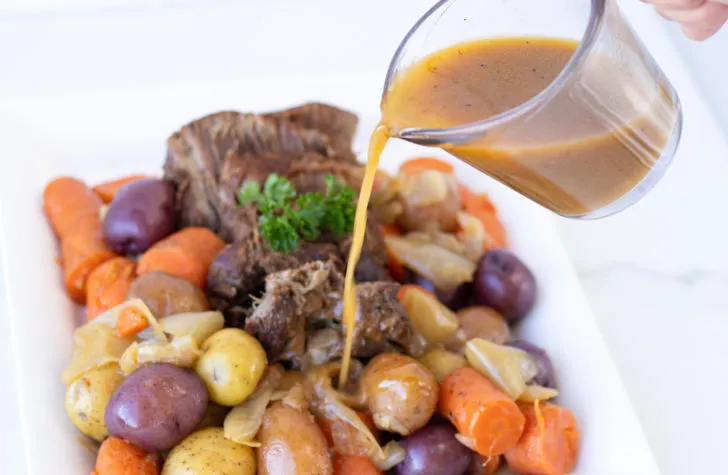 While experimenting with the Instant Pot I quickly discovered that it can not only cook a quick and easy weeknight meal but it can...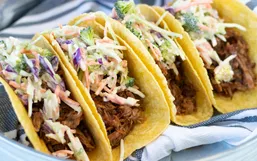 Taco Tuesday is one of my favorite nights of the week! It turns dinner time into a fiesta and it's something exciting for...
If you're like me, odds are you've jumped onto the Instant Pot bandwagon!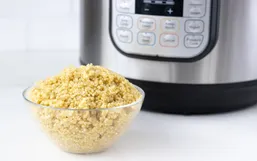 Some would consider quinoa a superfood, and for good reason! It's chock full of vitamins and minerals and is an excellent source...
The Instant Pot has many amazing capabilities. For example, it can cook a meal without heating up the kitchen (perfect for...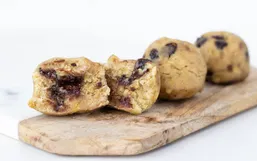 Is there anything better than biting into a warm gooey piece of banana bread? I don't think so.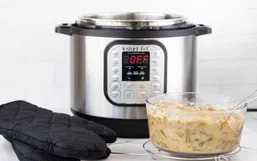 Freezing leftovers is a great way to ensure food doesn't go to waste. It's also a great way to be prepared for busy weeknights!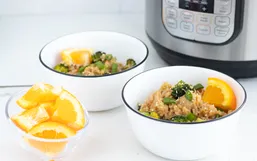 Get ready friends, it's time to enjoy some delicious takeout made at home!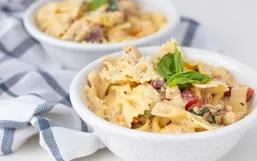 You've spoken and we heard you! Quick and easy Instant Pot weeknight meals that can feed the whole family are top of mind.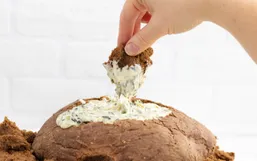 You know it's going to be a good time when there's good food, right? Appetizers are the best way to start off any party.
We've been told time and time again that breakfast is one of the most important meals of the day.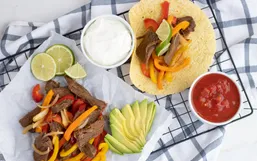 Mexican food is my absolute favorite type of cuisine. It's flavorful, quick to make, and a crowd-pleaser at my house!