Leisurely weekends are my favorite because it's a chance to unwind and relax. I love to take this opportunity to really treat myself and what better way to start off the day than with a delicious breakfast! Today we're making the most delicious frittata and we'll let you in on a secret – it's insanely easy to do!
Traditionally, a frittata is prepared on the stove-top or in the oven but today we're making the most fluffy and delicious frittata in the Instant Pot! Its pillowy texture will seriously have you dreaming about it days after. So let's get cookin' and prepare this lovely treat that you can serve up for breakfast or brunch!
Want New Instant Pot Recipes and Content Delivered Straight To Your Inbox? Sign up for our Instant Pot Email Newsletter!
First, gather your ingredients, Instant Pot, springform pan, and tin foil. For an easy cooking experience, it's best to have all your ingredients and materials ready to go so that assembling the dish is a breeze! Begin by pressing the Saute function on the Instant Pot. You'll saute the red bell peppers with the oil first. We found it took about 1-2 minutes for them to soften slightly. Then you'll add in the spinach until it wilts. Finally, throw in the pre-cooked bacon. While this step isn't crucial we did find that it allowed these ingredients to become more fragrant which only contributes to the overall flavor of the frittata.
Next, you'll need to whisk the eggs with milk, salt, and sriracha. Milk is an essential ingredient for a frittata because it is what gives it dimension. That wonderful fluffy texture you love is all thanks to the dairy component. Sriracha is another important ingredient for flavor! Don't worry if you don't like spicy foods – this ingredient just adds depth of flavor and little bit of zing that you're seriously going to love! Make sure to vigorously whisk the mixture until it becomes airy. And if you're wondering what the heck "airy" looks like, you just want a froth or bubbles to form.
Before assembling the frittata, wrap foil around the bottom of the springform pan. Some of the egg mixtures may leak out the bottom so this helps to prevent any big messes. Transfer the contents from the Instant pot into the springform pan and then top with crumbled feta cheese. Next, pour the egg mixture into the pan and use a fork whisk together.
Finally, top the springform pan with another piece of foil to keep any extra moisture out. Add 1 cup of water to the pot to cook the frittata – you always need a minimum of one cup of liquid to pressure cook in the Instant Pot. Place the springform pan onto the trivet and carefully lower into the Instant Pot.
Next, lid the pot and set the valve to "sealing". Cook the frittata using the pressure cook/manual function HIGH for 40 minutes. This button will vary depending on what model of Instant Pot you have, as older models seem to have a "Manual" button while newer ones have been updated to say "Pressure Cook". Once the cooking time has elapsed, allow a natural release of 10 minutes (to keep steaming the frittata and to keep the eggs from becoming rubbery) and then quick release any remaining pressure.
When you open the pot you should be welcomed with a beautiful golden frittata! Remove the springform pan from the Instant Pot. Remember to use oven mitts to protect your hands as the pan will be quite hot! Discard the tinfoil and allow the frittata to cool for a minute or two. Then, release the frittata from the springform pan and serve it up hot!
Ingredients
1 tbsp olive oil
½ cup cottage cheese
12 large eggs
¾ tsp salt
½ tsp pepper
1-2 tsp sriracha
1/2 cup milk
¼ cup green onions, chopped
1/2 cup red pepper, finely chopped
1 cup spinach, roughly chopped
½ cup feta, crumbled
½ cup pre-cooked bacon
1 cup water
Equipment
Instant Pot
7" Springform Pan
Tin foil
Method
Turn the Instant Pot to Saute mode. Once hot, add the oil. Add peppers and cook for 1-2 minutes until slightly softened. Turn off Saute mode and add the spinach, allowing it to wilt in the pot. Add the bacon.
Crack the eggs into a bowl and whisk, adding salt, milk, and sriracha and whisking again. Add the cottage cheese and whisk vigorously until mixture is airy.
Spray the springform pan with oil. Place pan on a large piece of tin foil and pull it up around the base of the pan to prevent leaking.
Transfer the contents of the Instant Pot to the pan. Add the crumbled feta and green onions on top in the pan.
Pour the egg mixture into the pan, then use a fork to whisk the mixture together and move the ingredients around.
Cover the top of the springform pan in foil. Add 1 cup of water to the Instant Pot followed by the trivet. Carefully place the pan inside and lid the pot.
Cook on Manual/Pressure Cook HIGH for 40 minutes. Once the cook time has elapsed, allow for a 10-minute natural release and then quick release any remaining pressure.
Remove the pan from the Instant Pot, remove the tin foil, and allow to cool slightly before releasing the sides of the pan. Serve hot!
Notes
It took our 6-quart Instant Pot Duo 4 minutes to come to pressure, however, this time will vary depending on what size and model you're using.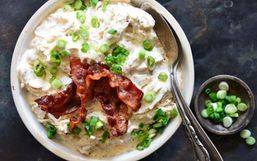 A ketogenic diet is all about ensuring your meals are low carb, high fat and contain moderate protein.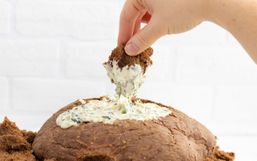 You know it's going to be a good time when there's good food, right? Appetizers are the best way to start off any party.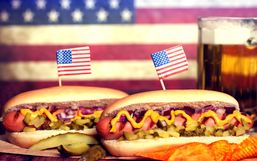 The 4th of July holiday indicates that summer is here. On this patriotic holiday friends and family gather together to play games,...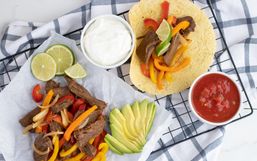 Mexican food is my absolute favorite type of cuisine. It's flavorful, quick to make, and a crowd-pleaser at my house!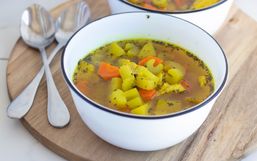 It seems like everybody is sick this Spring. People are dropping like flies!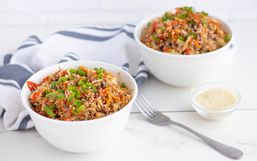 Egg rolls are delicious, let's be honest. But they're crazy unhealthy because they're usually deep fried in those little wrappers!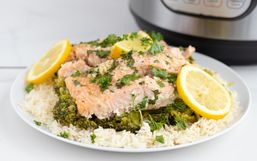 Fish is full of healthy fats, making it the perfect well-rounded dinner.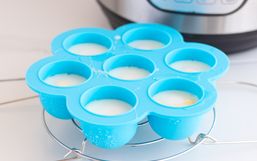 Poached eggs are a delicious addition to your breakfast and a great way to add protein without all the extra oil of a fried egg.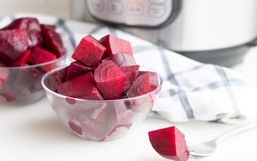 While I love root veggies, they can take a long time to cook. Plus, my oven lets off a lot of heat, making me hesitant to use it...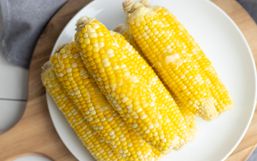 Corn on the Cob is almost in season in our area, but it's already available in grocery stores and is the perfect summer side dish!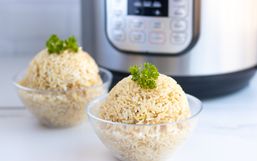 Rice is a staple in most people's homes, including mine! It's filling and the perfect complement to so many dishes, from meat...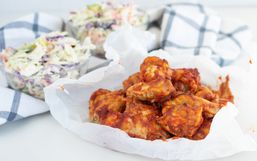 Chicken wings are a favorite meal for many, whether you're eating out at a restaurant or sitting around the dinner table with your...