Leisurely weekends are my favorite because it's a chance to unwind and relax. I love to take this opportunity to really treat myself and what better way to start off the day than with a delicious breakfast! Today we're making the most delicious frittata and we'll let you in on a secret – it's insanely easy to do!
Traditionally, a frittata is prepared on the stove-top or in the oven but today we're making the most fluffy and delicious frittata in the Instant Pot! Its pillowy texture will seriously have you dreaming about it days after. So let's get cookin' and prepare this lovely treat that you can serve up for breakfast or brunch!
Want New Instant Pot Recipes and Content Delivered Straight To Your Inbox? Sign up for our Instant Pot Email Newsletter!
First, gather your ingredients, Instant Pot, springform pan, and tin foil. For an easy cooking experience, it's best to have all your ingredients and materials ready to go so that assembling the dish is a breeze! Begin by pressing the Saute function on the Instant Pot. You'll saute the red bell peppers with the oil first. We found it took about 1-2 minutes for them to soften slightly. Then you'll add in the spinach until it wilts. Finally, throw in the pre-cooked bacon. While this step isn't crucial we did find that it allowed these ingredients to become more fragrant which only contributes to the overall flavor of the frittata.
Next, you'll need to whisk the eggs with milk, salt, and sriracha. Milk is an essential ingredient for a frittata because it is what gives it dimension. That wonderful fluffy texture you love is all thanks to the dairy component. Sriracha is another important ingredient for flavor! Don't worry if you don't like spicy foods – this ingredient just adds depth of flavor and little bit of zing that you're seriously going to love! Make sure to vigorously whisk the mixture until it becomes airy. And if you're wondering what the heck "airy" looks like, you just want a froth or bubbles to form.
Before assembling the frittata, wrap foil around the bottom of the springform pan. Some of the egg mixtures may leak out the bottom so this helps to prevent any big messes. Transfer the contents from the Instant pot into the springform pan and then top with crumbled feta cheese. Next, pour the egg mixture into the pan and use a fork whisk together.
Finally, top the springform pan with another piece of foil to keep any extra moisture out. Add 1 cup of water to the pot to cook the frittata – you always need a minimum of one cup of liquid to pressure cook in the Instant Pot. Place the springform pan onto the trivet and carefully lower into the Instant Pot.
Next, lid the pot and set the valve to "sealing". Cook the frittata using the pressure cook/manual function HIGH for 40 minutes. This button will vary depending on what model of Instant Pot you have, as older models seem to have a "Manual" button while newer ones have been updated to say "Pressure Cook". Once the cooking time has elapsed, allow a natural release of 10 minutes (to keep steaming the frittata and to keep the eggs from becoming rubbery) and then quick release any remaining pressure.
When you open the pot you should be welcomed with a beautiful golden frittata! Remove the springform pan from the Instant Pot. Remember to use oven mitts to protect your hands as the pan will be quite hot! Discard the tinfoil and allow the frittata to cool for a minute or two. Then, release the frittata from the springform pan and serve it up hot!
Ingredients
1 tbsp olive oil
½ cup cottage cheese
12 large eggs
¾ tsp salt
½ tsp pepper
1-2 tsp sriracha
1/2 cup milk
¼ cup green onions, chopped
1/2 cup red pepper, finely chopped
1 cup spinach, roughly chopped
½ cup feta, crumbled
½ cup pre-cooked bacon
1 cup water
Equipment
Instant Pot
7" Springform Pan
Tin foil
Method
Turn the Instant Pot to Saute mode. Once hot, add the oil. Add peppers and cook for 1-2 minutes until slightly softened. Turn off Saute mode and add the spinach, allowing it to wilt in the pot. Add the bacon.
Crack the eggs into a bowl and whisk, adding salt, milk, and sriracha and whisking again. Add the cottage cheese and whisk vigorously until mixture is airy.
Spray the springform pan with oil. Place pan on a large piece of tin foil and pull it up around the base of the pan to prevent leaking.
Transfer the contents of the Instant Pot to the pan. Add the crumbled feta and green onions on top in the pan.
Pour the egg mixture into the pan, then use a fork to whisk the mixture together and move the ingredients around.
Cover the top of the springform pan in foil. Add 1 cup of water to the Instant Pot followed by the trivet. Carefully place the pan inside and lid the pot.
Cook on Manual/Pressure Cook HIGH for 40 minutes. Once the cook time has elapsed, allow for a 10-minute natural release and then quick release any remaining pressure.
Remove the pan from the Instant Pot, remove the tin foil, and allow to cool slightly before releasing the sides of the pan. Serve hot!
Notes
It took our 6-quart Instant Pot Duo 4 minutes to come to pressure, however, this time will vary depending on what size and model you're using.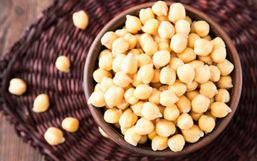 Chickpeas are always thought of as the ingredient required to make hummus and a bunch of other healthy foods.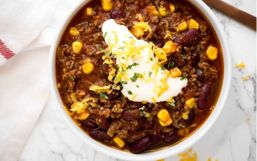 Ground beef is an inexpensive ingredient. It cooks quickly and it can be incorporated into many different recipes.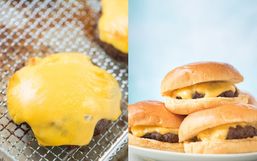 Kitchen gadgets are getting more and more impressive every year. The Instant Pot has been the most sought after kitchen appliance...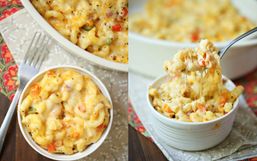 Weight Watchers has reinvented itself over the years and because of that, it is becoming more popular now than ever.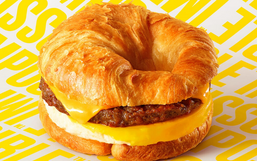 Move over Beyond Meat, there's another plant-based meat subsitute company in town that is here to steal the spotlight!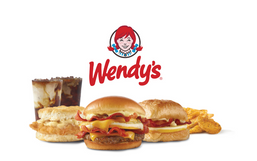 Are you tired of settling for a sub-par breakfast or skipping that meal entirely?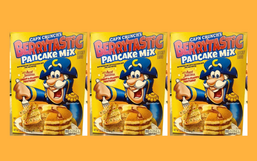 Breakfast time is about to get so much better because Cap'n Crunch Berrytastic Pancake Mix is coming soon.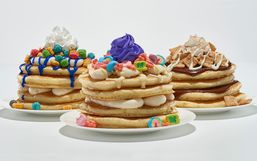 IHOP is serving up a nostalgic breakfast with its latest partnership with iconic cereal brands to bring you Cereal Pancakes and...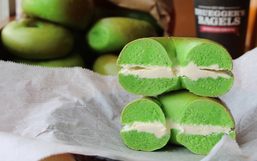 Alright friends, mark your calendars because Bruegger's Bagels is carrying on the festive tradition for yet another year!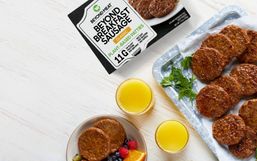 Good news plant-based and flexitarian friends, Beyond Meat is launching more plant-based products that you can make at home!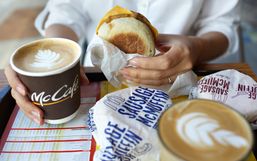 Good news McDonald's fans, if you're craving your favorite McDonald's breakfast but don't want to leave your house then you're in...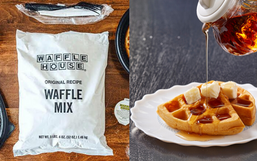 Many restaurants are temporarily closed, but that isn't stopping them from getting creative to ensure their fans can still enjoy...