A ketogenic diet is all about ensuring your meals are low carb, high fat and contain moderate protein. When transitioning into a new diet the key to success is to transform your favorite meals by making a few substitutions to ensure it is tailored for this new diet.
We've searched for some of the most delicious keto recipes. Better yet, these recipes are conveniently made in the Instant Pot. This awesome kitchen gadget can cook meals incredibly quickly without sacrificing flavor! So set yourself up for success and enjoy delicious keto meals even on the busiest weeknights.
1. Low-Carb Unstuffed Cabbage Roll Soup
Transform a childhood favorite into a keto-approved meal. Not only is our recipe keto-friendly but the Instant Pot cooks this meal quickly.
Enjoy the flavors you know and love about cabbage rolls but in a soup! Further, to ensure this meal remains low carb you'll substitute traditional rice for cauliflower rice.
2. Keto Lemon and Garlic Chicken
This lemon and garlic chicken only requires 30 minutes of your time and packs a ton of flavor! Before pressure cooking, use the saute function to give the chicken those nice browned bits. This also brings out a lot of flavors.
The chicken is cooked with lemon, garlic and a few seasonings that will seriously impress you. Serve the chicken with your favorite keto-approved veggies such as steamed broccoli, cauliflower, or asparagus.
3. Keto Buffalo Chicken Bacon Soup
Do you have a craving for battered buffalo chicken wings? Try this recipe and fulfill your cravings while staying on track with your diet.
This buffalo chicken bacon soup contains all the flavors you love about buffalo chicken wings with a few added ingredients for good measure. Further, this soup only contains 3 carbs per serving and is loaded with creamy and delicious ingredients such as cream cheese and cheddar cheese.
4. Keto Beef and Broccoli
Takeout is great for when you really don't have any energy left to cook dinner. However, once you start using your Instant Pot you'll quickly discover that with it, meals require hardly any effort.
With that said, the next time you have a craving for takeout, try this beef and broccoli recipe! Pair it with cauliflower rice and your taste buds will be dancing in no time!
5. Low-Carb Chicken and Broccoli Stir Fry
Perhaps you don't love the taste of beef, or you only have chicken on hand, instead of making the beef and broccoli recipe you could try this chicken and broccoli stir fry. It's just as delicious and is another great alternative to ordering takeout.
With the Instant Pot, you can have this meal ready in just 30 minutes! The recipe requires simple ingredients and provides excellent recommendations on how to ensure this meal remains low-carb and keto-friendly!
6. No Bean Keto Chili
Sometimes I just crave a big bowl of comforting chili. It's the perfect meal for cold winter days.
This no-bean chili is keto-approved and full of savory flavors. It's a meat-lovers dream and can be enjoyed on its own or paired with keto approved bread. For a quick and easy bread recipe that only takes 1 minute read HERE.
7. Keto Sausage Soup
So long are days where you have to wait hours for soup to cook on the stove top. With the Instant Pot and the right amount of seasonings, you can have a delicious soup such as this keto sausage soup made in a hurry!
This soup is made with pork sausage, peppers, and loads of lovely seasonings. To ensure it remains keto-approved make sure to choose a sugar-free chicken stock and serve with shredded cheese.
8. Low-Carb Loaded Cauliflower Soup
Loaded baked potatoes are seriously drool-worthy. Potatoes are comforting and the savory toppings are what really make loaded potatoes extra delicious.
It's obvious that a loaded baked potato would not be keto-friendly, however, you can enjoy the same comforting flavors in a keto-approved soup! Cauliflower makes up the base of this soup while cream cheese, cheddar cheese and half and half increase the fat content. Garnish the soup with extra shredded cheese, bacon bits, and sliced green onions.
9. Low Carb Beef Stew
Growing up, beef stew was my favorite meal that my mother made. It was savory, comforting and perfect on cold dreary days. Typically, beef stew requires hours to cook, however, with the Instant Pot that cooking time is cut down drastically.
This recipe requires simple ingredients and loads of spices that you'll most likely already have on hand.  From pot to table you can have this savory meal ready in under an hour!
10. Keto Crack Chicken
Crack chicken is exactly what it sounds like – deliciously addictive! It's creamy, rich and thriving in exciting flavors! This recipe is not only keto-friendly but will surely be family approved too!
If you want to truly make this a one-pot recipe you can even cook the bacon using the saute function on the Instant Pot. Then, once the bacon is cooked, set it aside, add the rest of the ingredients to the Instant Pot and cook to perfection.
11. Keto Smothered Pork Chops
Tender pork chops are seared and then are drenched in a creamy delicious sauce. They're then topped with savory garlic, mushrooms, and delicious bacon!
Each serving contains 34 grams of fat and only 2 net carbs! You'll also be provided with instructions on how to adjust your cooking time depending on the size of your pork chops as well as whether you're cooking from fresh or frozen.
12. Instant Pot Hack: How To Cook Spaghetti Squash
While spaghetti squash alone isn't enough to be  "keto meal", this cooking hack is definitely worth noting. Spaghetti squash is an excellent low-carb substitute for many pasta dishes.
Our cooking hack is extremely easy to follow and the results are even more amazing! When cooked in the Instant Pot, the squash quite literally falls off the skin which means there is no quash left behind.
13. Low-Carb Spaghetti Squash Chicken Alfredo
Spaghetti squash is the perfect low-carb pasta substitution (in my opinion). You get a similar texture to spaghetti but you're eating a veggie instead!
This keto-friendly alfredo is creamy, savory and so delicious you'll be licking your bowl clean! The Instant Pot cooks this meal quickly and you can have this lovely meal ready for the family even on the busiest weeknights.
14. Low-Carb Chicken "Noodle" Soup
Chicken noodle soup is a classic. It's perfect for when you're sick, on cold or dreary days or when you're simply looking for a comforting meal.
Daikon is winter radish and can be the perfect "noodle" substitution if you spiralize it. It's clear that traditional chicken noodle soup is not keto-friendly, however, with a few simple substitutions as shown in this recipe, you can enjoy it even while following the keto diet!
15. Keto Chicken Enchilada Soup
Transform the flavors of enchiladas into a delicious soup that is keto-approved! This soup is savory, delicious and can be prepared in just 30 minutes!
This soup has a tomato base and is filled with chopped peppers, jalapenos, onions, and shredded chicken. Increase the fat content of this meal by topping your soup with full-fat sour cream and avocado.
16. Creamy Garlic Mushroom Chicken Stew
Enjoy savory mushrooms and tender chicken smothered in a creamy garlic sauce. This stew is surely comforting and may become a new family favorite in your home!
For this recipe, you'll use the saute and the pressure cooking function. Once prepared, serve it with your favorite low-carb veggies!
17. Instant Pot Low Carb Taco Soup
Indulge this Taco Tuesday with a savory soup that turns dinner time into a fiesta! Our recipe is super easy and requires simple ingredients.
To begin this recipe, you'll need to brown the ground beef by using the saute function. Then dump the rest of the ingredients into the pot, and pressure cook for just 5 minutes!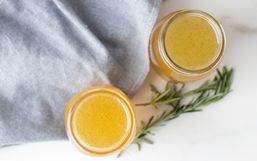 Bone broth is all the rage nowadays with health professionals proclaiming the benefits and people (and companies looking to...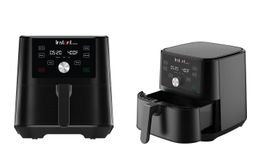 Deep-fried foods are delicious but they come with a cost. Often dripping in oil and full of fat, these not so healthy foods can...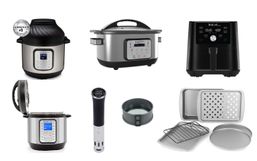 It seems like everyone and their best friend has an Instant Pot these days.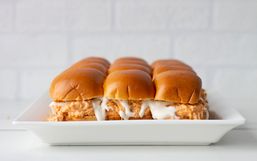 Parties happen all year round and instead of taking on the task of cooking for a crowd, make your next party a potluck party!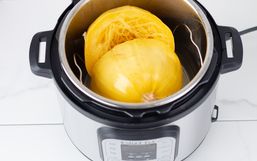 While I don't love all vegetables, I am definitely up for trying new things (at least once).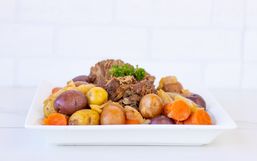 Roast beef is one of those meals that's an oldie but a goodie. If you have company coming over for supper - it doesn't matter who...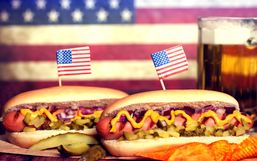 The 4th of July holiday indicates that summer is here. On this patriotic holiday friends and family gather together to play games,...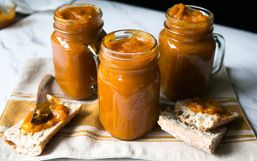 The season of fall is a favorite for many because it means crisp air, cozy layered clothing, and of course comforting meals.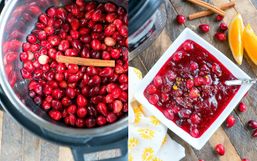 The holidays are a busy time of year, between hosting guests, planning a dinner, and catering to everyone's needs it can get...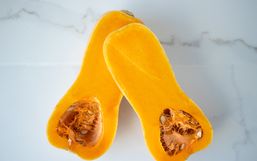 How many times have you pulled out your butternut squash just before supper and realized you don't have enough time to cook it...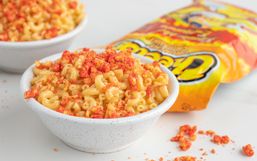 There is no comfort food like mac and cheese - the carbs and cheese are oh so delicious!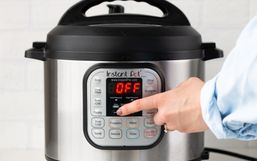 Do you know what FOMO is? Fear of missing out. I've been experiencing it ever since everyone under the sun got an Instant Pot for...