A great way to add some flavor to your sandwich or wrap is by adding chicken. You can do this with cold cuts, or with left over chicken meat. We love how diverse chicken is in meals, and how affordable it can be. Slice up last nights leftover chicken breast and try these 7 amazing chicken sandwich and wrap recipes.
All of these recipe were submitted by our fantastic Half Hour Meals users.
*Click on the image to view the full recipe.
7. Easy Chicken Cheesesteaks
Nothing fancy or complicated here — just delicious, simple chicken cheesesteak sandwiches, jazzed up with a few different kinds of peppers. These will be requested frequently in your house because they are so delicious!
Prep Time: 10 Min | Cook Time: 20 Min
6. Grilled Chicken Wrap
This is a super quick meal you can make in a flash with just a few ingredients. It makes a great lunch or even a light dinner. I like to serve mine with a fresh salad. Add in any of your favorite veggies or even switch up the dressing. There are so many possibilities with this versatile recipe.
Prep Time: 10 Min | Cook Time: 20 Min
5. The Perfect Chicken Salad Sandwich
This chicken salad sandwich is packed with flavor and mixes in some originality with ingredients like grapes and cranberries. This is a great recipe to use leftover chicken meat. You'll want to make this one over and over again!
Prep Time: 10 Min | Cook Time: 0 Min
4. BBQ Chicken Wraps
These wraps are a perfect weeknight dinner, because they come together really quickly and can be served warm or cold. They also make amazing packed lunches. You can even make them ahead of time. The cream cheese layer really makes these special!
Prep Time: 10 Min | Cook Time: 10 Min
3. Spicy Piri Piri Chicken Wraps
Piri Piri (also spelled Peri Peri) is a popular spice in Portuguese food and is becoming more and more popular in North America.The spicy wraps contain Monterey Jack cheese and fresh tomatoes to round off this simple dish that can be made for lunch, dinner or a midnight snack!
Prep Time: 5 Min | Cook Time: 5 Min
2. Chicken Caesar Salad Sandwich
This is a really delicious chicken Caesar sandwich packed with tasty ingredients such as red onion, fire roasted tomatoes and asiago cheese. The dressing is a homemade mix of mayo, garlic and Dijon-style spicy mustard that gives the sandwich a bit of a "kick" and gives it the caesar salad taste you expect. This is a really great dish for both lunch or dinner!
Prep Time: 5 Min | Cook Time: 5 Min
1. BBQ Chicken Sandwiches
This sandwich is a delicious combination of chicken smothered in BBQ sauce, creamy Havarti cheese, pickles, and crispy homemade onion strings. The crunch and flavor of the onion strings are what make this sandwich special. Perfect for your next cookout!
Prep Time: 15 Min | Cook Time: 15 Min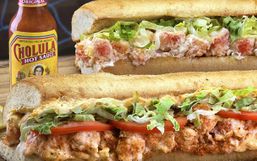 Good news friends, lobster is back at Quiznos! To celebrate the seasonal seafood season at Quiznos, the brand is bringing back the...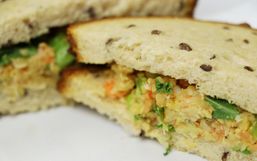 Looking for a meat-free alternative to a classic chicken salad sandwich? We've got it for you.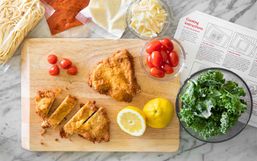 Most restaurants have temporarily closed their dine-in option but that isn't stopping them from making sure their fans get their...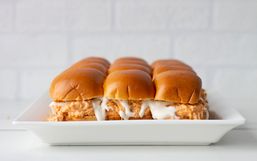 Parties happen all year round and instead of taking on the task of cooking for a crowd, make your next party a potluck party!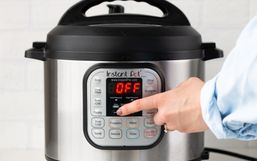 Do you know what FOMO is? Fear of missing out. I've been experiencing it ever since everyone under the sun got an Instant Pot for...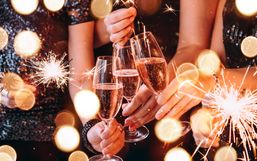 There is no better way to celebrate the end of a year and the fresh new start of a new one than to go all out at a New Year's Eve...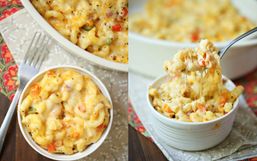 Weight Watchers has reinvented itself over the years and because of that, it is becoming more popular now than ever.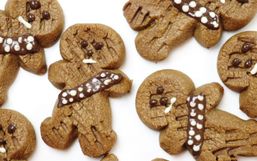 A long time ago in a galaxy far, far away… ...is a party you better get creating a menu for!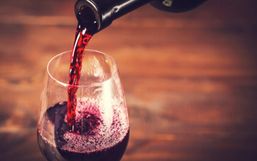 There's no better way to wind down from a busy day than to catch up on your favorite shows with snacks in hand, amirite?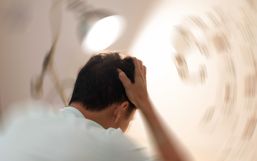 Many people are seeing great success with the keto diet and though a lot of us thought this would be a soon-to-go fad, this keto...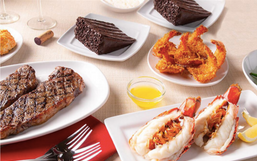 Moms are wearing more hats this year especially with having everyone home more than usual.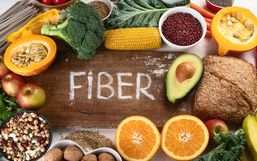 For some, healthy eating is no easy feat. The secret to being successful is to create a balanced approach that allows you to fill...