Vegetarian dishes can be boring. It seems that all recipes are made for meat eaters. Half Hour Meals has an amazing collection of vegetarian dishes. We collected 6 of our favorite vegetarian pasta dishes that have unique and delicious flavors. We love the comforting taste of the ranch macaroni and cheese, and the refreshing flavors of the angel hair pasta with checca sauce. There's no reason to have boring vegetarian pasta dishes when making these are so easy!
Check out these 6 amazing vegetarian pasta dishes, submitted by our wonderful Half Hour Meals users.
*Click on the image to view the recipe. 
6. Ranch Macaroni and Cheese
This quick and easy macaroni and cheese is loaded with ranch flavor, and it's impossibly creamy. The crackers may seem like an odd addition, but they give this macaroni and cheese a great texture!
5. Pasta With Asparagus, Lemon, and Goat Cheese
This light, refreshing pasta dish comes together in no time, making it perfect for a summer weeknight meal. The goat cheese and lemon are so tangy and work perfectly with the asparagus. If you don't want to heat up your kitchen, try grilling the asparagus!
4. Tagliatelle ai Funghi
The beauty of tagliatelle ai funghi is the simplicity, and how the quality of each ingredient can be perceived in each and every bite. When prepared with fresh handmade egg pasta, the dish is divine.
3. Penne With Artichokes and Sun-Dried Tomatoes
Need a quick meal for a crazy weeknight? Look no further! Whip up a quick sauce for your pasta using frozen artichoke hearts, lemon and sundried tomatoes. Top it with quickly toasted up bread crumbs and you're ready to go!
2. Angel Hair with Checca Sauce
This is my favorite summer pasta. It's quick and easy, and the sauce is completely raw, so there's no need to heat the kitchen up with excessive cooking! It comes together in a flash in the food processor. It is the perfect weeknight, family meal or would be great for entertaining!
1. Cheesy Pesto Stuffed Shells
Here's a hearty, delicious vegetarian main dish. If you'd like an extra creamy filling, stir in a little cream cheese. Spinach would also be delicious in the filling, and you could easily replace the tomato-based pasta sauce with alfredo sauce. This recipe is endlessly adaptable and tastes amazing!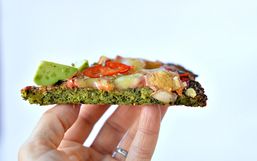 We often think about ways to up the health factor of our pizza toppings, but recently, people are taking a long hard look at...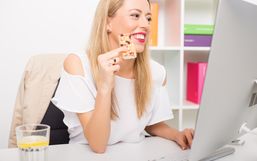 Finding the right protein bar that isn't packed with sugar and additives can be a difficult task.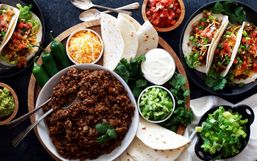 Lentils are an amazing way to get protein without having to cook up meat for your meal.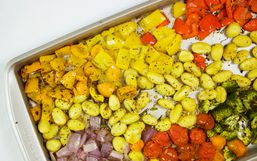 You definitely don't have to be Italian to enjoy gnocchi. Those pillowy dough-balls melt in your mouth and are delicious no matter...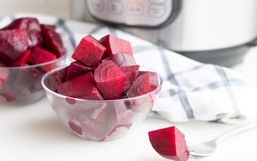 While I love root veggies, they can take a long time to cook. Plus, my oven lets off a lot of heat, making me hesitant to use it...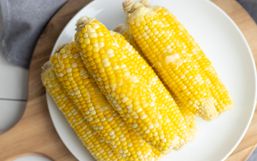 Corn on the Cob is almost in season in our area, but it's already available in grocery stores and is the perfect summer side dish!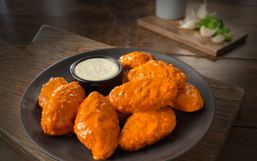 With vegetarian and vegan diets on the rise, more restaurants are hopping on the meatless trend train.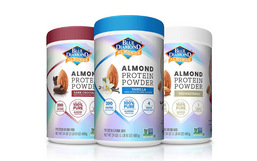 Blue Diamond Growers is entering 2020 with a brand new product, Blue Diamond Almond Protein Powder made from 100% pure almond...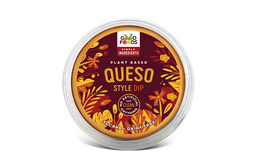 The plant-based diet trend is growing and it shows no signs of stopping!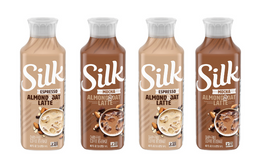 If you don't have time to head to a coffee shop this morning to score your favorite latte, don't fret! Silk, America's No.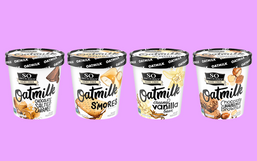 With dairy allergies and vegan dietary preferences on the rise, companies are making the commitment to offer their consumers more...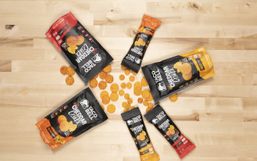 Alright Taco Bell fans, you're in for a treat today! You can now take your favorite Taco Bell flavors on the go with you with the...