I love lasagna almost as much as Garfield does. But who really loves lasagna as much as him? I have an issue though. My husband absolutely hates lasagna and as such, it's not worth me making a big dish of lasagna only to have to eat it all on my own. That got me thinking, my husband can't be the only one out there who hates the traditional type of lasagna. There must be others. After a lot of research, I found that I was correct! I was not the only family member set on finding more versatile and delicious recipes to suit my little family. Did you know you can make lasagna with cream sauce? Or how about the idea that noodles are optional? What about a vegan lasagna for those who stay away from all animal products? Just when you thought that lasagna was a straightforward meal to make, I am flinging open the floodgates of lasagna creativity to help you cook like you've never cooked before.
1. Sweet Potato Lasagna
Sweet potatoes are a great alternative to noodles and add some delicious flavor.
2
2. Crispy Prosciutto Cheesy White Lasagna
Needing a cheat meal? This lasagna is it! Who can say no to that salty prosciutto?
3
3. Cheesy Southwest Chicken Lasagna Rolls
Don't give up your love for southwest food when it comes to lasagna. This meal is pre-portioned for you too!
4
4. Gluten Free Vegetarian Zucchini Lasagna
Gluten and meat free lasagna is sure to help your guests' stomachs feel satisfied.
5
5. Sweet Potato Eggplant and Cauliflower Beschamel Lasagna
Get all your veggies in this amazing lasagna that is beautiful to boot!
6
6. Chicken Bacon Ranch Lasagna
I know for a fact that my husband will absolutely love this recipe!
7
7. Chicken Mushroom and Spinach Lasagna
Bring this lighter version of lasagna to a get together and see your friends go wild for their new favorite suppertime food.
8
8. Vegan Lasagna Recipe with Roasted Veggies and Garlic Herb Ricotta
This recipe is completely vegan and will fill your body with all the goodness nature provides!
9
9. Seafood Lasagna
For all those seafood lovers out there, you can now enjoy your favorite foods from the ocean in a lasagna.
10
10. Lentil Eggplant Lasagna
Incorporate lentils into your pasta dish along with some fresh eggplant. It's perfection!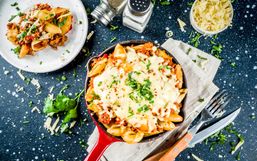 It's time to say goodbye to boring dinners and replace them with something new and exciting!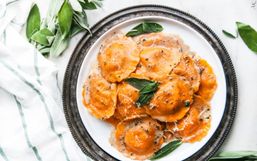 Many enjoy the season of summer because of the warm weather, longer days, fresh meals, and of course the trips to the beach.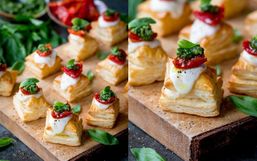 The holiday season is upon us and with that comes many holiday parties!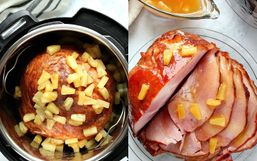 The holiday season is busy, between decorating for Christmas, hosting parties, buying and wrapping gifts it can all be...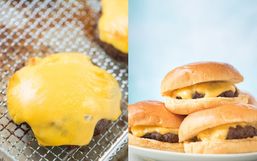 Kitchen gadgets are getting more and more impressive every year. The Instant Pot has been the most sought after kitchen appliance...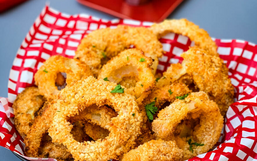 Everyone and their besties have an Instant Pot pressure cooker these days, and if you don't have one yet, you really need to get...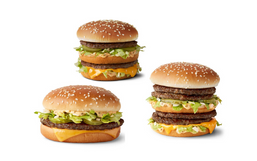 The McDonald's Big Mac Burger made it's debut nationwide back in 1968 and since then it has become simply iconic!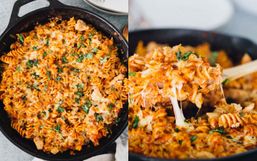 Stocking your pantry with nonperishable items is a great way to ensure you have ingredients readily available.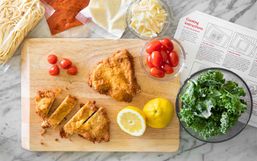 With the dine-in option temporarily closed, restaurants are finding creative ways to serve their customers!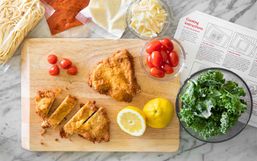 Most restaurants have temporarily closed their dine-in option but that isn't stopping them from making sure their fans get their...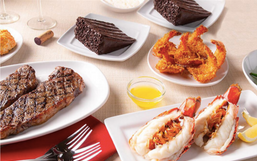 Moms are wearing more hats this year especially with having everyone home more than usual.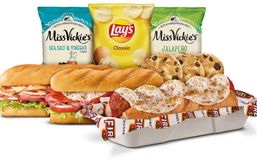 While restaurants and other sources of entertainment remain temporarily closed, many of us are spending more time in the kitchen...