Pasta is a popular meal choice for many families because it's easy-to-make and relatively inexpensive. Adding seafood to any pasta dish will turn an ordinary meal into a mouth-watering, satisfying dinner. If you're looking to spice up your pasta dishes with seafood, consider one of the seven recipes below.
Each recipe below is simple to throw together and great for leftovers. Check out the recipes below and make meal planning easy and convenient each week!
1. Creamy Parmesan Risotto with Seared Scallops
A creamy and filling meal is basically defined by pasta! This risotto dish with scallops is the perfect start for someone just getting into seafood. Scallops aren't too fishy and have a texture consistent with any other meat you may add to a pasta dish.
2. Seafood Gratin Pasta Bake 
Mmmm, this dish is definitely one of those guilty pleasures your family will definitely enjoy.  It is packed with cheesy goodness and has your seafood favorites all throughout this pasta bake.
3. Crab Spaghetti with Lemon Gremolata 
Who said spaghetti has to be with tomato sauce? With a little chardonnay and parmesan, how could this dish be a failure? The answer is, it absolutely couldn't.
4. One Pot Lemon Garlic Cream Ravioli with Shrimp and Asparagus
The only thing better than pasta is stuffed pasta. And this ravioli is taken to yet another level with the added shrimp and fresh green peas.
5. Creamy Mozzarella Shrimp Pasta
This cheesy pasta is topped off with some herbs that take the flavor of this dish from great to incredible. With a sauce like this, you won't want to eat anything else for supper tonight!
6. Mussels Over Linguine with Garlic Butter Sauce 
Want to make a super fancy looking meal tonight in celebration of a birthday or milestone? This meal definitely delivers that desirable "wow" factor with an incredible flavor to boot.
7. Summer Tomato and Salmon Pasta
This pasta dish is the ultimate summer meal you can prepare for your friends to help them ease into the weekend on a Friday night. How delicious does this look?! I think it's my favorite one on the list.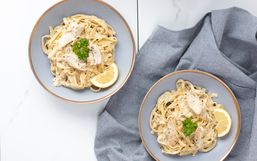 There's something about carbs that truly make my heart sing. Pasta dishes comfort the soul and that's part of what makes them so...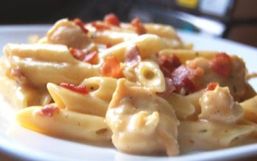 Chicken is a family favorite for dinner. It has a pleasant mild flavor that even picky children love.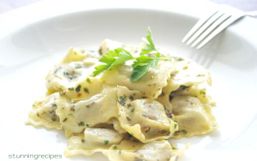 Ravioli is a great weeknight meal idea. Not only is it filling and delicious but the leftovers are great for work or dinner the...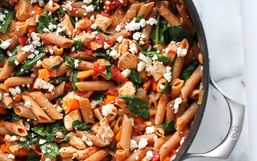 We've all been there. You've had a long day, and you want a simple dinner idea that isn't going to leave you in the kitchen...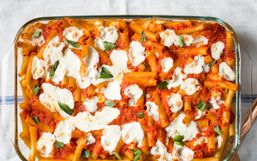 Be still my beating Italian heart... just kidding, I'm not Italian and you don't have to be either to enjoy this hearty...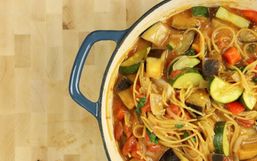 This was actually my first recipe attempt at making a pasta dinner, completely in one pot.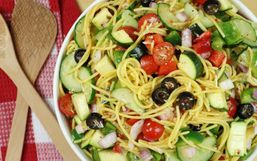 A tasty pasta salad made with a gluten-free corn based spaghetti made with fresh summer veggies such as cherry tomatoes, zucchini,...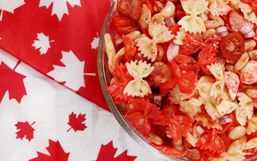 So you've volunteered yourself to bring a salad to your Canada Day festivities this weekend. Splendid!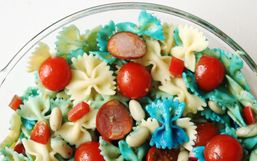 We fully recognize that pasta should probably never be dyed blue, with one exception - patriotism food!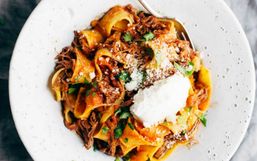 Pasta is a family favorite meal. You can create infinite number of unique dishes with pasta.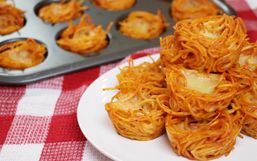 As a mother of 3, making dinners are often made with the intention of leftovers. Why? Well...lunches the next day!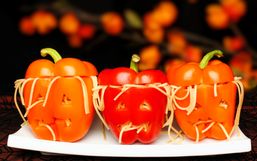 Halloween is an exciting holiday because you can really go all out.