Planning a special gathering this spring or summer? The prettier the food it, the more delicious it tastes. Having a beautiful display of food at your party or celebration enhances the theme of the event and brings emphasizes all the other decorating you've put so much time into. Flowers are a gorgeous element at any event – but did you know you can cook and bake with them? We have everything you need to know right here. What flowers you can eat and what recipes will be a hit with your guests.
The Flower Chart:
First, let's check out what flowers we can eat so in the future, you can create your own floral masterpieces!
2
1. Floral Ice Pops
Popsicles are for kids right? Wrong! These popsicles are only for the most proper people you know, so save it for a pretty gathering to match your decor. You'll have your friends instagram-ing their chilly snacks left, right and center!
3
2. Edible Flower Spring Salad
Dress up your regular salad for a colorful piece of artwork. Your guests will be blown away when they see what they are about to eat. Once you start creating food like this, I doubt you'll be able to go back to a normal salad.
4
3. Floral Doughnuts with Blood Orange and Lemon Ginger Icing
Yes – some genius decided to collide stunning flowers with the most photogenic dessert. We are all about this recipe. Instead of serving cupcakes or a cake, why not try these classy doughnuts?
5
4. Flower Sun Tea
This is one recipe that is easy to make and so pretty to look at. Create some beautiful ice cubes that your guests will look for reasons to use and pair it with this tangy sweet tea.
6
5. Nordic Open Faced Smoked Salmon Sandwiches
This little entree is a classic bite to eat with the unexpected twist of flowers. Use flowers that match your color scheme to make all your meal courses match! These sandwiches won't disappoint.
7
6. Rose Flavored Rock Candy
The use of flowers is a little more subtle in this recipe which may be helpful for picky eaters who aren't ready to dive into the whole "I'm going to eat flowers I find in my garden" trend. Also, on that note, not all flowers are edible. Anyway – back to the recipe at hand…remember rock candy from your childhood? Bring it back with edible gold star sprinkles! This makes for a great party favor.
8
7. Caramelized Peach and Lavender Scones
These pretty little scones are a wonderful addition to tea time. Their sweet flavor makes it perfect for a summer affair filled with teacups, home made jam (read below!) and dainty treats.
9
8. Rose Petal Jam
This is princesses eat right? It sure looks like it! This special treat would make for another special little celebration as a wedding or party favor – or just to spread on some lovely scones.
10
9. Color Blocked Chocolate Bark with Edible Flower Sprinkles
This stunning little number makes a great gift idea and an easy dessert. With the simple baking method, you can make large quantities in one go for lots of people!
11
10. Rosey Rocky Road Squares
Just like every other recipe in this article, these squares make me swoon at their beauty. I mean, they're almost too pretty to eat! But then again…it's chocolate. So yes, I will be eating these despite their beauty.
12
11. Floral Garnishes
Transform your bevys with a few petals! You will literally be adding life to your cocktails and mocktails with these show stopping garnishes.
13
12. Natural Colored Rainbow Cake
When selecting a cake for a very special occasion, standards and the price tag rise quickly. Bake this exquisite cake at home and create a custom store-bought looking cake without having to foot the hefty bill.
14
13. Lollipops
Lollipops aren't just for the children, today we are talking about the most sublime pops. Finish off a meal with these sweet goodies and you won't hear the end of it – plus, they're going to be home-made with love!
15
14. Flower Macaroons
If you're looking for a quick way to incorporate florals into your cuisine, this idea is perfect for you. Paint on some pretty details to your already finished dessert and you are ready to host!
16
15. White Chocolate Basil Popsicles
We started with popsicles, and will also end with some more popsicles. If you mastered the first recipe, you are now ready for level two of gourmet flower baking. So here it is!
Please comment below with your baking outcomes!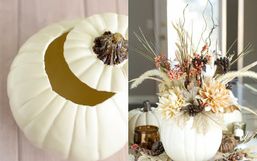 This holiday season, gather around the table and enjoy a delicious meal with those you love.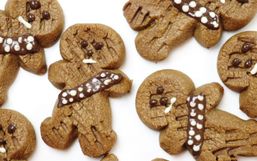 A long time ago in a galaxy far, far away… ...is a party you better get creating a menu for!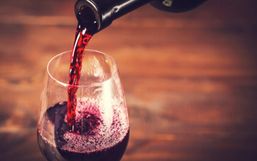 There's no better way to wind down from a busy day than to catch up on your favorite shows with snacks in hand, amirite?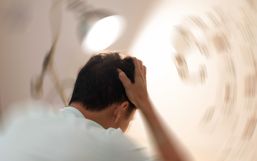 Many people are seeing great success with the keto diet and though a lot of us thought this would be a soon-to-go fad, this keto...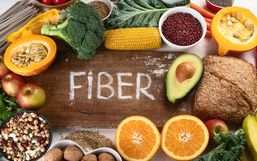 For some, healthy eating is no easy feat. The secret to being successful is to create a balanced approach that allows you to fill...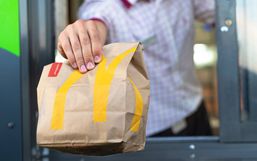 Nothing quite compares to a good ole homecooked meal but sometimes life gets busy. That's where fast-food comes in!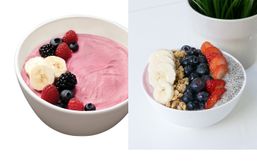 Yogurtland, the leader in self-serve frozen yogurt has no shortage of delicious options.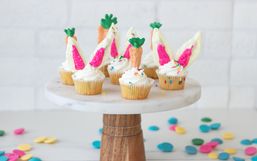 Easter is almost here and to get you into the holiday spirit we're sharing fun Easter snacks that your kids will actually want to...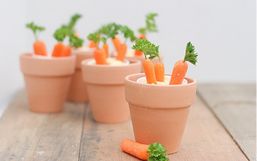 Make Easter fun for kids by whipping up cool and festive snacks.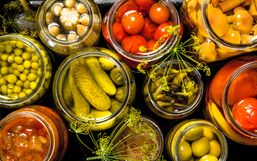 Keeping your pantry stocked with essential items is always a good idea because with the right ingredients you can whip a delicious...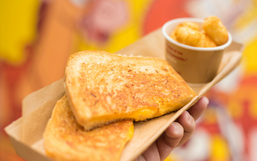 Good news Disney fans, Disney is sharing more ways for you to enjoy their iconic treats at home.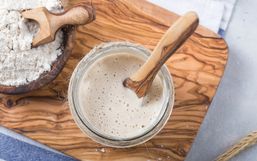 People are flexing their "making-from-scratch" muscles while stuck inside, which has caused a rise in bread baking!