With many of us spending more time at home, restaurants are thinking up innovative ways to get your favorite foods to you! That's where meal kits come in. Restaurants like Taco Bell and Chick-Fil-A are selling at-home meal kits so you can enjoy your favorite restaurant foods at home! TGI Fridays is the next restaurant to jump on the Meal Kit trend by unveiling their new Butcher Shop menu.
The Butcher Shop menu includes a variety of uncooked TGI Friday's premium meats, seafood, chicken, ribs, and sides that are all prepped and ready for you to cook at home! Each kit comes with instructions and tips to help you recreate the Fridays experience in the comfort of your own home.
Here are the new TGI Fridays Meal Kits You Can Choose From! Keep in mind availability will vary by location.
All-American Cheeseburger Kit
This kit generously serves four and comes with a 4-person pack of 7-ounce burger patties. You'll also get challah buns, American cheese, and toppings with a side of potato chips.
Surf & Turf Kit
Can't decide between steak, chicken, or seafood then choose TGI Friday's Surf & Turf Kit! This kit comes with two flat iron steaks, four chicken breasts, two salmon fillets, and 18 garlic-marinated shrimp. But wait there's more! The kit also comes with sides, salad, and breadsticks with seasonings, butter, and their Signature Whiskey-Glaze! This is one epic meal.
Steak & Ribs Kit
You can also choose the Steak & Ribs Kit which features two full racks of ribs and two flat iron steaks. That's not all, it also comes with sides, salad, and breadsticks, seasonings, and Whiskey-Glaze!
Signature Whiskey-Glaze Rib Kit
This kit comes with four full racks of prepped and partially cooked ribs that are ready for reheating/finishing. It also comes with sides and additional TGI Friday's signature Whiskey-Glaze on the side!
Signature Whiskey Glaze Burger & Chicken Sandwich Kit
Last but surely not least is the Signature Whiskey Glaze Burger & Chicken Sandwich Kit. This meal kit generously feeds 6 people and comes with a 6-person pack of 7-ounce burger patties, chicken breast, challah buns, American cheese, and toppings. You'll also get potato chips and a side of their legendary Whiskey-Glaze sauce.
Fans can also get individual portions such as 8-ounce beef tenderloin fillets, other steaks, chicken-breast-only packs, 6-ounce salmon fillets, burger-only packs, 10-pack beef sliders, 1-pound of shrimp and so much more! You can even create your own TGI Friday's Butcher Shop meal kit to customize a meal with the foods you love!
To place your Butcher Shop order simply go to TGIFriday's website to view the complete offering available at your local TGI Fridays restaurant. Orders will be available for pick-up/take-out and delivery in select locations.
"Anyone who loves to grill can up their game with TGI Fridays Butcher Shop on their side," said David Stadtmiller, Executive Chef. "Our team has done all the heavy lifting to trim and prep each and every ingredient so that all that's left is the fun part – the grilling."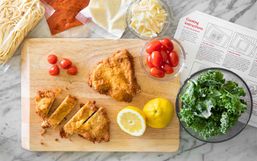 Most restaurants have temporarily closed their dine-in option but that isn't stopping them from making sure their fans get their...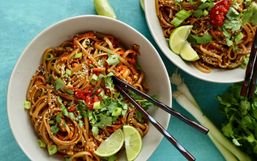 The last thing we want to do after a busy day is to spend hours in the kitchen prepping, cooking, and cleaning up dinner.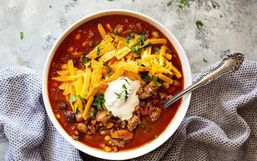 There is nothing quite as satisfying as eating soup on a cold or dreary day or for when you're feeling under the weather.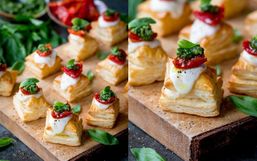 The holiday season is upon us and with that comes many holiday parties!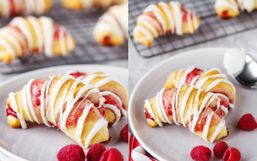 You can never go wrong with buttery flaky crescent rolls but did you know a tube of crescent roll dough can be so much more than...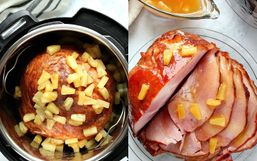 The holiday season is busy, between decorating for Christmas, hosting parties, buying and wrapping gifts it can all be...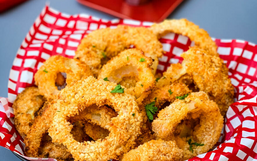 Everyone and their besties have an Instant Pot pressure cooker these days, and if you don't have one yet, you really need to get...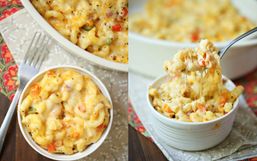 Weight Watchers has reinvented itself over the years and because of that, it is becoming more popular now than ever.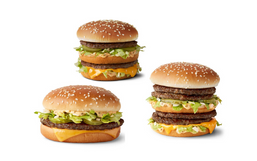 The McDonald's Big Mac Burger made it's debut nationwide back in 1968 and since then it has become simply iconic!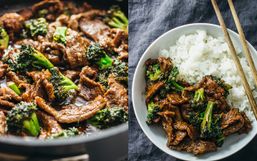 Going out to eat is a great way to treat yourself plus it means you don't have to put any effort into cooking and not to mention,...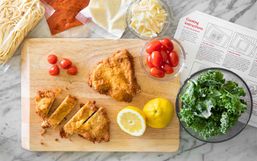 With the dine-in option temporarily closed, restaurants are finding creative ways to serve their customers!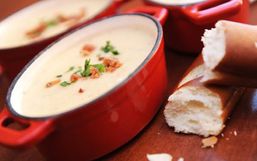 Over the last few months, Disney has been getting creative to create magical moments for you.