Most restaurants have temporarily closed their dine-in option but that isn't stopping them from making sure their fans get their favorite foods! Many restaurants are allowing their guests to score their favorite foods by ordering through the drive-thru, opting for curbside pickup, or having their foods sent out for delivery. But now, we're seeing a new trend that many restaurants are taking advantage of and it's called meal kits! Sure you've heard of meal kits like HelloFresh and Blue Apron and the like but now you can get a convenient meal kit from your favorite restaurant.
Since many of us are looking for ways to stay busy and entertained why not make your favorite restaurant foods at home! This is not only a great opportunity to keep you busy, but it can also be a great experience for the whole family. Follow along as we round up the top fast-food at-home meal kits you need to try right now!
1. Shake Shack DIY Burger Kits
Nothing quite beats a juicy burger from your favorite fast-food restaurant! Shake Shack recently teamed up with Goldbelly, an online site that delivers food from restaurants, bakeries, and more across the nation, to create a first-ever Shake Shack ShackBurger® Kit. Shake Shack ensures that you will be equipped with all the same ingredients they use in the restaurant so you can recreate that iconic flavor at home.
The kits are exclusively sold on Goldbelly's website and retail for $49 each! Each kit generously serves 8. You'll be provided with 8 beef patties, 8 non-GMO Martin's Potato Rolls, 8 slices of American cheese, and Shake Shack's legendary ShackSauce. The only thing you'll need to provide is fresh lettuce and tomato.
https://www.goldbelly.com/shake-shack/shake-shack-shackburger-8-pack?ref=merchant?utm_medium=Tweet&utm_source=Twitter&utm_campaign=shake_shack_launch_20200331 Source: Gold Belly
2. Taco Bell Taco Bar
Taco Bell's meal kit is slightly different than the rest because you don't have to cook any of the ingredients per se. Instead, the taco bar comes deconstruction so you can customize your tacos just how you like them!
Each kit comes equipped with Taco Bell's signature ingredients like flour tortillas, crunchy taco shells, nacho chips, seasoned beef, nacho cheese sauce, and more! Each kit costs about $25 (price may vary by location) and will generously feed a party of 6. The kits are available now but only at participating locations so be sure to call ahead!
Source: Taco Bell
3. Waffle House Waffle Mix
There's even a meal kit to make a delicious breakfast! Waffle House released packages of their waffle mix so you make their legendary waffles at home! When Waffle House first launched their waffle mix it sold out in just four hours! Luckily for us, their site is fully restocked so you'll have another chance to make those iconic waffles at home.
To score a package of the waffle mix simply make an order on Waffle House's website. Each order contains 1 jumbo bag of Waffle House's Original Recipe Waffle Mix. The mix generously makes 20-24 waffles and retails for just $15.00! Your order also comes with a recipe card so you're fully equipped to make those delicious waffles at home.
4. Paisano's Pizza Make-At-Home Pizza Kits
Paisano's Pizza is famous for its pizza, subs, salads, wings, pasta and so much more! Now, you can make their famous pizza at home with their new make-at-home pizza kits. After all, nothing quite compares to homemade pizza!
Each kit costs $10 and can be conveniently delivered to your door, or can be ordered for curbside pickup — your choice. The kit features the same ingredients they use in the restaurant. You'll get a dough ball that can stretch into a 16-inch pizza, flour, pizza, sauce, and cheese. Better yet, the restaurant also released a video tutorial on their website to show you exactly how to make the pizza at home. To order your kits simply order through Paisano's Pizzas's website.
Source: Paisano's Pizza
5. Chick-fil-A Chicken Parmesan Kits
Perhaps you're craving Chick-fil-A's legendary crispy chicken! Luckily for us, the restaurant chain just unveiled that they are selling Chicken Parmesan Meal Kits starting May 4, 2020. Each kit comes equipped with pre-measured, ready-to-heat ingredients. Not only that, but you'll also be provided with step-by-step instructions to help you prepare the meal in less than 30 minutes!
Each kit starts at just $14.99 and generously serves two adults! The kit features two seasoned, breaded, and pressure-cooked Original Chick-fil-A Chicken Filets. That said, you can also customize your kit by substituting the Original Chicken filets for Grilled or Spicy filets — your choice. The kit also comes with marinara sauce, Italian-style cheeses, and creamy garlic, and lemon pasta! To score your kit, you simply need to order through the drive-thru, in Chick-fil-A's app, or through one of their delivery partners. It is worth noting, the kits are only available at participating restaurants so be sure to call ahead!
Source: Chick-fil-A
6. Baskin-Robbins Sundae Kits
Now that you've got breakfast and dinner covered, Baskin-Robbins is going to help you make an epic dessert at home! The restaurant chain just announced that they are selling DIY Sundae Kits. Each kit costs about $24.99 (price may vary by location). It's also worth noting the kits are only available at participating locations so be sure to call ahead.
The kits come with everything you will need to make a delicious sundae at home! You will get two-quarts of your favorite Baskin-Robbins ice cream, your choice of one wet topping (such as hot fudge, or caramel sauce), two dry toppings (like sprinkles and cookie dough pieces), a full can of whipped cream, and cherries. The kits also come with five sundae cups, spoons, and napkins. To order your kits simply order on Baksin'Robbins' website, or through their mobile app. Once your order is placed and ready, you can pick it up through the drive-thru, carryout, or curbside pickup (in select locations).
Source: Baskin-Robbins
7. Bruegger's Bagels Take & Make Deli Kit
Breakfast time just got even better with Bruegger's Bagels Take & Make Deli Kit! This kit features six bagels, turkey, ham, lettuce, tomatoes, onion, cheese, mayo, and mustard. You'll have everything you need to make a delicious bagel sandwich!
The bagel kit generously serves six and retails for $29.99, although prices may vary by location. Guests can order their kits for delivery, grab & go pickup, call ahead, curbside pickup, through the drive-thru, or through DoorDash.
Source: Shutterstock
8. Bruegger's Bagels Cookie Kit
Bagel kits aren't the only kits Bruegger's Bagels has to offer! The bagel chain is also offering delicious cookie kits! Each kit comes with 8 Jumbo Heavenly Chip Cookies that are ready for you to bake.
This kit generously serves six to eight and retails for $8.99 (price may vary by location). If you need instructions you can checkout Bruegger's website for easy to follow baking instructions! Just like the bagel kits, guests can order their kits for delivery, grab & go pickup, call ahead, curbside pickup, through the drive-thru, or through DoorDash.
9. Dunkin' DIY Donut Kits
Dunkin' has been serving us delicious treats for about 70 years! Now you can make your own tasty creations with the new Dunkin' DIY Donut kits! The kits feature plain donuts as well as a variety of frostings and sprinkles for decorating — enough fun for the whole family!
It's worth noting, the kits are available only at select locations. So be sure to call your local restaurant to find out if they're offering them!
Source: Dunkin'
10. Auntie Anne's DIY At-Home Pretzel Kits
Auntie Anne's initially launched DIY at-home pretzel kits as a special promotion for National Pretzel Day. The kits were so popular that the iconic pretzel brand decided to bring them back! So now is your chance to make those iconic soft pretzels in the comfort of your own home!
Each kit comes with everything you will need to make 10 freshly, baked Original or Cinnamon Sugar Pretzels. Don't worry, the kit also comes with easy instructions to make them — they're basically foolproof! You can order your kits on Auntie Anne's website.
Source: Shutterstock
11. Taco Cabana
The Taco Cabana Pantry kit features ready-to-cook seasoned steak fajita meat and seasoned chicken breasts. You can even order flautas by the dozen or you can choose other popular Heat & Eat options such as seasoned ground beef, shredded chicken, rice, refried beans, chips and queso, and more! To ensure you have all the ingredients you need you can even order Taco Cabana's signature flour or corn tortillas by the dozen and their legendary salsas and toppings!
Fans can score the kits at all Texas Taco Cabana locations by ordering at the front counter, online, or for takeout and drive-thru. But wait, it gets better, if you're of legal drinking age you can also order to-go alcohol to go with your kit! You can choose from $2 Lime, Strawberry, Mango, or Blue Margarites. Alternatively, you can also order the margaritas by the gallon for $34.99-$36.99. Check out Taco Cabana's website for more information and to view how-to videos using the ingredients in your kits!
Source: Shutterstock
12. North Italia DIY Meal Kit
North Italia's DIY Meal Kit generously serves four to six people and retails for just $65! You'll have everything you need to make a delicious lasagna that tastes as if it came straight from North Italia's kitchen.
The kits include house-made Bolognese sauce, a delicious sugo made with fresh-herbed ricotta, mozzarella, provolone, and Grana Padano cheese, and fresh herbs! But that's not all, the kits also include Caesar salad, parmesan garlic bread, and a side of marinara and tiramisu! You can find the closest North Italia restaurant to you using the store locater on their website.
Source: North Italia
13. TGI Fridays Meal Kits
TGI Friday's is selling ready-to-cook meal kits through their new Butcher Shop menu! The menu features a variety of uncooked TGI Friday's premium meats and seafood that are all prepped and ready for you to cook at home! Each kit comes with instructions and tips to help you recreate the Fridays experience in the comfort of your own home. To place your Butcher Shop order simply go to TGIFriday's website to view the complete offering available at your local TGI Fridays restaurant. Orders will be available for pick-up/take-out and delivery in select locations.
Source: TGI Fridays
Have you ever gone out for supper, eaten the best food you could think of and then crave it for weeks to come?
Interestingly enough, there are many ingredients in your everyday foods that are shockingly not what they seem.
When it comes to preparing for a big date or event, we have so much to think about.
For those who have to deal with an anxiety disorder, they often have the constant feeling of uneasiness, worry and fear.
Meghan Markle, now the Duchess of Sussex, has been in the spotlight long before her royal commitment.
Meghan Markle has captured everyone's attention but not just because of her acting career, because of her new relationship and now...
By now we're all well aware that plastic pollution is a real problem, and it's not only impacting our oceans, but also the...
Struggling for years with a sensitive stomach, about a year ago, I was told by my specialist to take Gluten off the table.
Containers are crucial for transporting food and liquids while we live our busy lives.
This week was a taste of my own medicine, so to speak. Among my group of friends, it has become a running a joke that at a...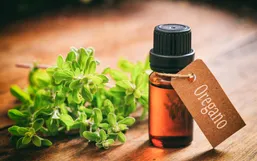 I newly discovered oregano oil a little over a year ago from a friend who swore by and raved about its amazing super-power-like...
Do you remember the Canada's Food Guide rainbow that you would learn about in health class as a student? Who could forget it?