Many of us are looking for ways to keep busy and stay entertained while being at home. Luckily for us, restaurant chains have created at-home meal kits to keep us busy in the kitchen! Dunkin' is the next chain to unveil an exciting kit that will certainly quench your sweet tooth!
Dunkin' has been serving tasty treats for about 70 years! The donut chain never fails to offer us fun and exciting donuts and now you can even put your creativity to work with their all-new Donut kits. According to a press release, you can find the DIY Dunkin' Donut Kits at select locations.
The idea for these kits started when an employee at a California Dunkin', Norma Valkenaar, asked if she could bring home donuts, frosting, and sprinkles for her nephews, The Dunkin' Franchise owner, Matt Cobo, then realized it would be a great idea to start offering the kits to their customers.
"This is our small way of trying to brighten someone's day," said Cobo. "The simple joy of getting to create your own donut can make kids light up, and if we can be a part of creating that moment, that makes us happy."
Each DIY Donut Kit features plain donuts, a variety of frostings and sprinkles for decorating. Another location is even offering four donut options in their kits which include chocolate frosting, vanilla frosting, strawberry frosting, and two types of sprinkles for $7.99. Guests can also choose the nine-donut options which include the same frostings and three types of sprinkles for $15.99.
Dunkin' reported that franchises across the country have begun offering their own versions of the DIY donut kits, so be sure to check with your local restaurant to see if they're offering them!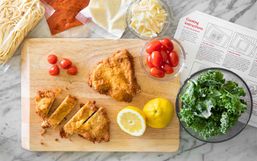 Most restaurants have temporarily closed their dine-in option but that isn't stopping them from making sure their fans get their...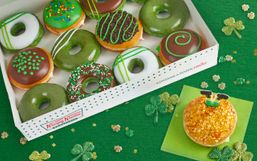 St. Patrick's Day is just around the corner and to help you celebrate, Krispy Kreme is transforming every single doughnut into a...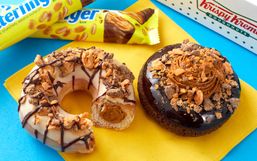 Butterfinger-lovers you're in for a treat today! Krispy Kreme has officially unveiled their new Butterfinger Doughnuts!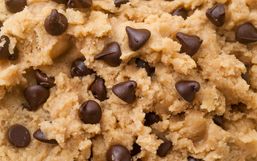 There are some things in life you know are bad for you but you just can't give it up, and that my friends, is raw cookie dough.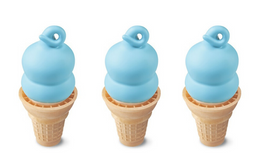 Good news friends, Dairy Queen is adding another delicious frozen treat to their crave-worthy menu and it'll have you dreaming of...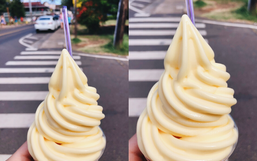 Disney parks may be temporarily closed but that isn't stopping Disney from sharing the magic with you!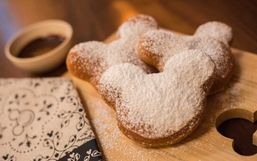 Disney fans, get excited because Disney is back with another Disney Magic Moment.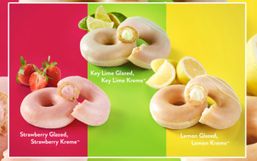 Krispy Kreme is on a mission to brighten your day with new sweet, bold-flavored doughnuts.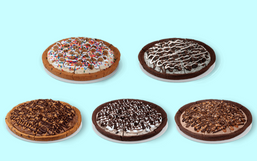 Pizza and ice cream make life just a little bit better. Whether you're looking to kick back and relax, or you need a comfort...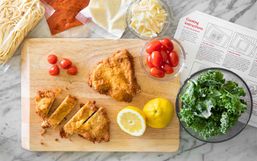 Most restaurants have temporarily closed their dine-in option but that isn't stopping them from making sure their fans get their...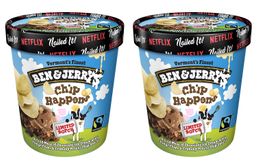 Nothing quite beats watching your favorite show with a bag of your favorite potato chips in hand, right?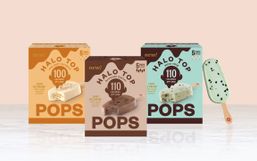 Halo Top may be one of the newer ice cream brands on the market but after launching in 2011 they quickly climbed their way to the...