National Hot Dog Day is almost here so get your stretchy pants on and get ready to indulge all day long! You can never go wrong with classic hot dogs weather you like to cook them on the grill, campfire, or on the stovetop! But there are so many ways you can get creative with hots dogs too such as trying unique hot dog toppings like chili and cheese or serving your hot dog in a croissant instead of a hot dog bun! And with National Hot Dog Day On Wednesday, July 22, 2020, chains across the country want to help you celebrate with special offers! Here are the top 2020 National Hot Dog Day Deals you don't want to miss!
Philly Pretzel Factory
On National Hot Dog Day, Philly Pretzel Factory locations across the country want to help you celebrate! The chain will be selling $1 pretzel dogs to its fans on Wednesday, July 22, 2020. Their hot dog features a Dietz & Watson's premium all-beef hot dog wrapped in a beloved Philly Pretzel and served with American cheese. Just like other Philly Pretzel products, these pretzel dogs are made fresh all day long! Keep in mind this hot dog deal does not apply at locations in airports, train stations, and entertainment venues. To find the nearest location as well as their current hours of operation you can visit Philly Pretzel Factory's website.
7-Eleven
7-Eleven is giving 7Rewards members a special hot dog deal! You can get $1 Big Bites on July 22, 2020, but only through the app! So make sure you're a member before the holiday.
Heinz
You may not be able to watch your favorite baseball team play in person this year but Heinz wants to make sure you at least feel like you're at the stadium at home! The brand is giving you the chance to win a Stadium ketchup kit which features a stadium-style ketchup dispenser, a coupon for a free pack of Oscar Mayer hot dogs, hot dog trays, a Heinz branded foam finger, and napkins! Learn more and enter to win on Heinz's website.
Dog Haus
Dog Haus wants to help you celebrate National Hot Dog Day with a free Haus Dog! This awesome deal is only available if you have the app so be sure to download it by 11:59 p.m. on July 22, 2020, to be able to get your reward. Registered app users will automatically see the FREE HAUS DOG reward in their app starting Wednesday, July 22, 2020. The Offer is available in-store, for pickup, and delivery when you order through the Dog Haus app. Don't have their app yet, you can download it now from their website.
Wienerschnitzel
Last but surely not least, Wienerschnitzel wants to celebrate National Hot Dog Day with an epic deal. For one day only, you can get five chili dogs for just $5!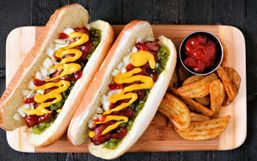 BBQs in the summer can get a little repetitive: "Would you like a hot dog or a hamburger?".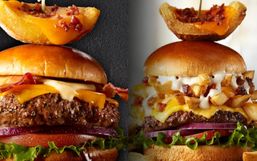 TGI Friday's is renowned for its delicious cocktails but the restaurant chain is also known for its crave-worthy food menu too...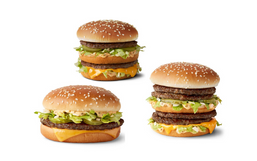 The McDonald's Big Mac Burger made it's debut nationwide back in 1968 and since then it has become simply iconic!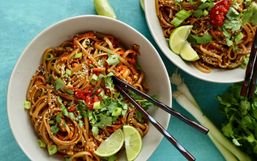 The last thing we want to do after a busy day is to spend hours in the kitchen prepping, cooking, and cleaning up dinner.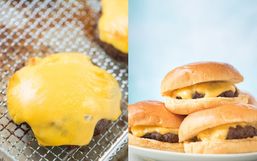 Kitchen gadgets are getting more and more impressive every year. The Instant Pot has been the most sought after kitchen appliance...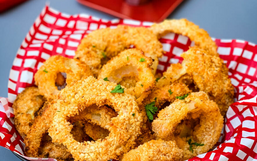 Everyone and their besties have an Instant Pot pressure cooker these days, and if you don't have one yet, you really need to get...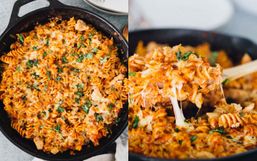 Stocking your pantry with nonperishable items is a great way to ensure you have ingredients readily available.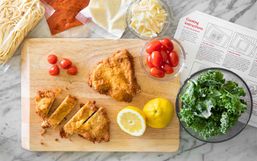 With the dine-in option temporarily closed, restaurants are finding creative ways to serve their customers!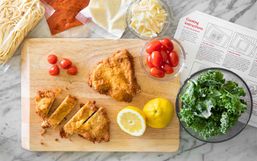 Most restaurants have temporarily closed their dine-in option but that isn't stopping them from making sure their fans get their...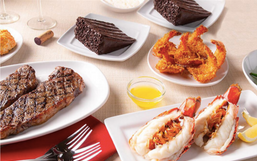 Moms are wearing more hats this year especially with having everyone home more than usual.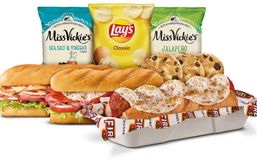 While restaurants and other sources of entertainment remain temporarily closed, many of us are spending more time in the kitchen...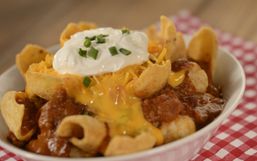 With the Disney parks temporarily closed, Disney has been thinking of fun and innovative ways so you can feel like you're at...