Have you ever gone to Costco and bought a huge pack of hot dogs for a BBQ but didn't end up finishing even one pack of them? This happened to my husband and I. We bought 30+ hot dogs for a birthday party, only to find that we probably used ten hot dogs. Soon after, I went on a trip to Ireland, and while I was gone, my husband ate Hot Dogs every day. Let's just say he didn't feel his best self when I came home. Instead of just eating your leftover hot dogs from the summer the same old way, here are some fantastic and creative ways to incorporate them into your cooking.
1. Race Car Hot Dogs
Add some nutrition to an otherwise salty meal by turning your little ones' hot dog into a veggie car!
https://eatingrichly.com/race-car-hot-dogs/ Photos and Recipe By: Eating Richly
2. Taco Dogs
Who doesn't love yet another way to eat tacos? This meal combines two summer foods into one masterpiece.
https://www.tasteandtellblog.com/taco-dogs/ Photos and Recipe By: Taste and Tell Blog
3. Twisted Hot Dog Bun
Make a regular croissant bun a hot dog masterpiece!
http://www.lovethispic.com/blog/5676/twisted-hot-dog-bun-recipe Photos and Recipe By: Love This Pic
4. Cheesy Hot Dog Flautas
Wrap up hot dogs in a tortilla with cheese. I would also add some veggies inside along with a little ketchup!
http://www.kraftrecipes.com/recipes/cheesy-hot-dog-flautas-112350.aspx?cm_mmc=Social-_-Pinterest-_-Ahalogy-_-112350#_a5y_p=3920455 Photos and Recipes By: Kraft Recipes
5. Chili Cheese Dog Bake
This Chili Cheese Dog Bake is perfect for game day! Throw it all in the oven and remove when it is golden and your kitchen smells amazing.
http://thebestblogrecipes.com/chili-cheese-dog-bake/ Photos and Recipe By: The Best Blog Recipes
6. Carrot Hot Dogs
Chow down on a healthier option with Vegan carrot dogs!
http://www.whereyougetyourprotein.com/carrot-hot-dogs-vegan/ Photos and Recipe By: Where You Get Your Protein
7. 3 Ingredient Crescent Dog Twists
These hot dogs look like a lot of effort, but they're really quite simple! Serve with veggies and dip.
https://tipbuzz.com/3-ingredient-crescent-dog-twists/ Photos and Recipe By: Tip Buzz
8. Pretzel Hot Dogs
Create some true street food right at home. Wrap up your hot dogs with some pretzel dough and sprinkle with salt. You won't even need any toppings for this treat!
https://www.adashofsanity.com/easy-pretzel-hot-dogs-recipe/ Photos and Recipe By: A Dash Of Sanity
9. Hot Dog Nuggets
Instead of making chicken nuggets for the kiddies, if you already have hot dogs, use some pastry dough to create your own hot dog nuggets.
https://lilluna.com/corn-dog-nuggets/ Photos and Recipe By: Lil Luna
10. Oven Baked Sloppy Joe Dogs
Sloppy Joes are delicious but when you add hot dogs, well, it is just the ultimate cheat day meal!
https://www.bunsinmyoven.com/2016/01/28/oven-baked-sloppy-joe-dogs/ Photos and Recipe By: Buns In My Oven
Bell peppers happen to be yet another surprising misconceived food that is generally classified as a vegetable, but surprisingly...
Julia Child is one of the most iconic chefs in the world, and for good reason.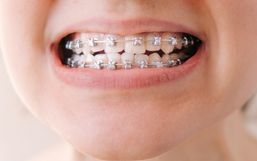 Preparing for braces can be both exciting and intimidating. It's exciting because you know the end result will be well worth the...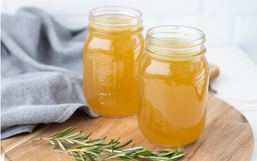 So, you're sick in bed and your stomach is grumbling and you don't know what to eat that won't make you throw up.
Many people are seeing great success with the keto diet and though a lot of us thought this would be a soon-to-go fad, this keto...
Keeping your pantry stocked with essential items is always a good idea because with the right ingredients you can whip a delicious...
Most restaurants have temporarily closed their dine-in option but that isn't stopping them from making sure their fans get their...
Canada Day is coming up and we can't wait to celebrate! But, what makes Canada so special anyway?
Charcuterie boards may not be new but they have become one of the hottest food trends as of late and for good reason!
There's no better time to cook up a juicy burger than summertime!
It's finally Autumn and we are able to sip out Pumpkin Spice lattes, cozy up by the fire and eat that warm comfort food with loved...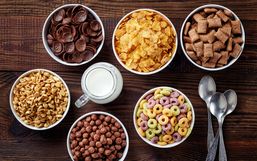 A lot of us make a huge effort to make sure the content of our cupboards and kitchens reflect the lifestyle we want to live and...