Tofu! It's the one food this is always on the menu at a restaurant, and in the lunches of my friends but is also the one food I have not yet attempted to master. Let me start from the beginning. My younger sister once made my family supper as a teenager and told us that we were going to eat Butter Chicken. Delicious right? I sat down at the dinner table and discovered that my "chicken" was in perfect cubes. I thought it was odd but would give it a try. So I took my first bite, and let me tell you, when you are expecting chicken and get tofu, it is pretty shocking. And here ends my experience with tofu. Now, as I write an article about Tofu, it is clear that there are some seriously delicious ways to cook it to make it taste mouth watering-ly good. Let's take a look at our foodie future, shall we?
1. Crispy Buffalo Tofu Bites with Garlicky Yogurt and Feta Dip
All those spices we crave while watching our favorite sports games are now smothering some awesome tofu. Now everyone can enjoy game day guilty pleasures, whether they eat meat or not!
2. Quinoa Cristed Tofu Nuggets
Take chicken nuggets to the next level with a little quinoa and a lot of tofu! A healthier way to enjoy your favorite McDonald's meal – not a bad idea.
3. Enchilada Power Bowls with Spicy Tofu
Do up a little enchilada power bowl with some flavorful tofu. Who doesn't want a new way to enjoy Enchiladas?
4. Chocolate Tofu Pudding
Are you wanting dessert but can't because of a dietary restriction?  This pudding has your name written all over it. Get super excited because dessert has returned!
5. Easy Carmelized Tofu
Learn this basic way of cooking with tofu and add it to just about anything from spinach to pasta, and everything between.
6. Tofu Scramble Recipes
This Mexican dish uses just one fry pan and will fill your belly up with just about every nutrient you need!
7. Fresh Mango and Tofu Curry
As you may already know, I seriously love mango. When it's paired with something a little spicy, like curry, it's even better! Enjoy this tofu dish that packs a spicy punch.
8.  Hawaiian BBQ Tofu Bowls
Check out those coconut flakes! This dish is the perfect tofu recipe to ease tofu into your diet. With so many fresh veggies and sweet pineapple, this meal is sure to win the hearts of all the consumers.
9. Crispy Tofu Tacos with Vegan Lime Crema
I am craving this right now! It looks so delicious and will take your Taco Tuesday to another level.
10. Easy Vegetarian Ramen with Rich, Savoury Broth
I tried ramen noodles for the first time a few weeks ago and I was not disappointed. Once you try ramen, you'll always be craving it!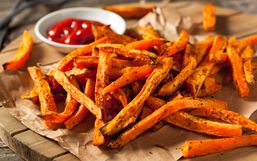 When the snack cravings hit we all know how easy it is to reach for the most accessible thing in sight.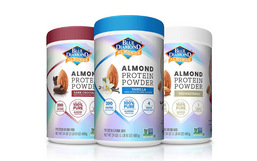 Blue Diamond Growers is entering 2020 with a brand new product, Blue Diamond Almond Protein Powder made from 100% pure almond...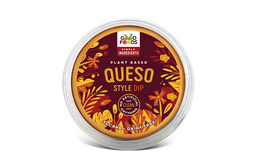 The plant-based diet trend is growing and it shows no signs of stopping!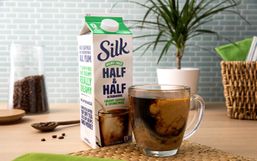 Silk, America's number 1 plant-based beverage brand is back with another exciting announcement!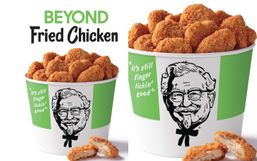 Good news friends, KFC and Beyond Meat are announcing an expanded test of the Beyond Fried Chicken!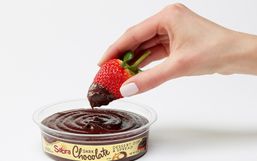 If you haven't heard of dessert hummus yet, it's essentially a sweet spin on a traditionally savory chickpea-based dip.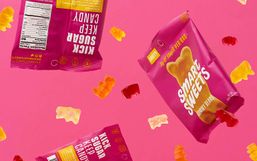 It's no secret that sugar isn't good for you, especially the refined kind we find in sweets.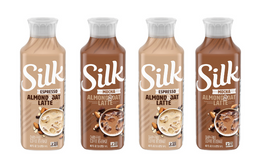 If you don't have time to head to a coffee shop this morning to score your favorite latte, don't fret! Silk, America's No.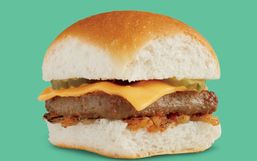 Brace yourselves because White Castle has unveiled amazing news! White Castle announced that they will soon become the very first...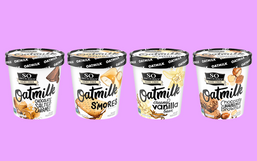 With dairy allergies and vegan dietary preferences on the rise, companies are making the commitment to offer their consumers more...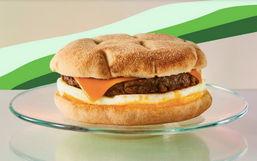 Good news Canadian friends, Starbucks Canada is the next coffee chain to partner with Beyond Meat to bring you a delicious...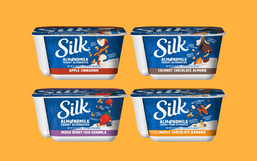 Silk, America's number 1 plant-based beverage brand is constantly thinking up new, innovative products so you don't have to miss...