If you haven't been making your vegetables into jerky I'm not even sure what you've been doing with them. It's high time to start treating your vegetables like meat (roast them, char-grill them, marinate them) but most of all, make them into these salty, savory, chewy slices of veggie jerky goodness. If you're a vegan or vegetarian you've been left out of the jerky world for a long time (and that's quite a shame) but this ends here. Unlike meat jerky, which takes a solid amount of effort, vegetable jerky is easy and can be done without having to beg, borrow or steal a dehydrator (please don't steal) so you can use your regular ol' oven. Of course some vegetables work better for jerky than others, so let's take a look at which ones to focus your veggie-loving efforts on:
1. Eggplant
If you're not a fan of eggplant you had better try to negotiate with your taste buds because these little purple veggies (ok, they're actually fruit) make some of the best veggie jerky around. Eggplant are super spongy and absorbent so they soak up all the delicious flavors of whatever marinade you soak them in. Thinly sliced and oven dried, the result is a salty, chewy dense snack that will keep you coming back for more.
2. Zucchini
After eggplant, zucchini is another great vegetable that works well as a jerky option for many of the same reasons. Zucchini is pretty mild in flavor on its own (let's face it, it's like water) so it also absorbs other flavors easily. It slices into perfect jerky-esque pieces with the help of a mandolin and it's a great way to use all of that backyard summer zucchini whose growth seems to know no bounds.
3. Mushrooms
By now you're probably starting to see a common theme here…spongy vegetables tend to make better jerky, and mushrooms are no exception. This is because their texture helps to create a final product that's chewy rather than snappy, similar to beef jerky. If you want big pieces of mushroom jerky, try using something like a big hearty portobello, or for smaller more savory snacks, try using fresh shiitakes if you can get your hands on them.
4. Cauliflower
I know that above I just said spongy vegetables work best and cauliflower is anything but spongy, but there is a way to make cauliflower into delicious veggie jerky as well, it just needs a little more prep. In order to achieve that chewy texture, your pieces of cauliflower have to get a good drenching in a mixture of tahini, nutritional yeast and other seasonings before they're dehydrated looooong and slooooow.
5. Carrot
Carrots aren't just for dipping in Hummus! Try them out as an alternative to beef jerky when you're really craving a good chewy snack.
6. Tofu
Last but certainly not least, did you ever think you'd hear the words "tofu jerky"? Before you start yelling at me, I know that tofu is not technically a vegetable, but hey, it's made from soybeans and I'm a rebel like that. All joking aside, tofu makes some excellent non-meat jerky because it soaks up flavors so well and dries to a nice chewy texture. You can play around with seasonings but my favorite addition is spicy sriracha sauce.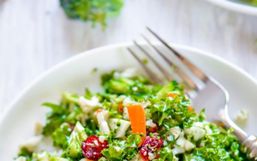 Maintaining a healthy lifestyle is so important to us and when it comes to the food category some consider green foods to be...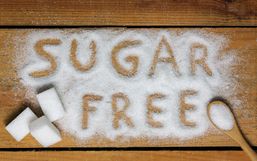 This week was a taste of my own medicine, so to speak. Among my group of friends, it has become a running a joke that at a...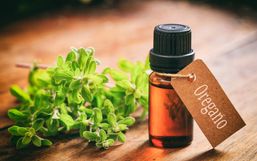 I newly discovered oregano oil a little over a year ago from a friend who swore by and raved about its amazing super-power-like...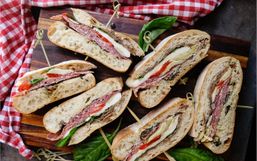 Summer is one of the most sought-after seasons of the year. If you experience cold winter months then you surely appreciate those...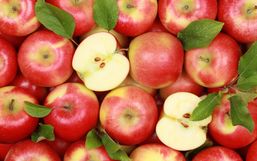 Bloating happens when the stomach becomes swollen after eating and that feeling is never a fun experience.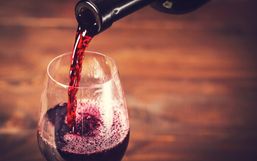 We've all heard it before "be sure to get a good night sleep". But do you know how important that statement really is?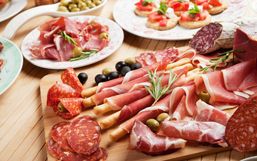 Stay clear of the sun, don't smoke, get adequate sleep, and limit your stress is all you need to prevent accelerated aging, right?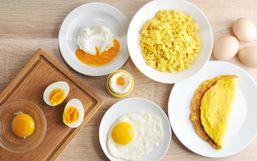 Here's the thing, we tend to put a lot of emphasis on what we shouldn't be eating but it's time the foods we really should be...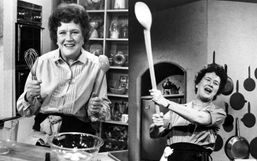 Julia Child is one of the most iconic chefs in the world, and for good reason.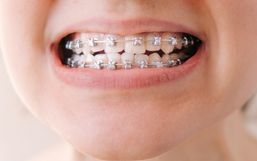 Preparing for braces can be both exciting and intimidating. It's exciting because you know the end result will be well worth the...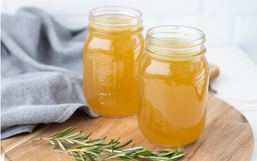 So, you're sick in bed and your stomach is grumbling and you don't know what to eat that won't make you throw up.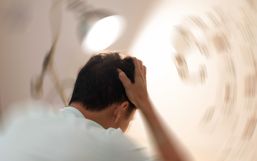 Many people are seeing great success with the keto diet and though a lot of us thought this would be a soon-to-go fad, this keto...