Portobello mushrooms are taking center stage in many restaurants and home chef's entrees. It's for good reason these massive 'shrooms are building up a good reputation; they are low calorie, low carb, low fat, and have a bit of fiber and protein in them as well. Many living vegan and vegetarian lifestyles find them a great substitute for meat, while gluten-free folk love them as a substitute for breads. Here's some recipes that will have you reaching for those big ol' mushrooms next time you're at the market. Let's do this!
1. Portobello "Bacon"
Huzzah! Let's just take a moment to recognize that truly nothing can ever be bacon, and apologies if this deeply offends you (as a bacon lover) that this recipe is merely a mushroom posing as bacon. However, this one is worthy of giving a chance. Salty, crisp, bacon-y. You're losing all of the added fats and calories from actual bacon, and getting a comparable healthy alternative. Not to mention, completely meat-free.
2. Portobello French Dip Sandwich
This recipe looks so amazing, I don't think anybody will even be looking for the meat in it. With onions caramelized, and portobello mushrooms added to be cooked in a skillet, and then adding vegetable broth, vegan Worcestershire sauce, soy and more, this is one delicious looking sandwich. Bonus being, you still get to dip it into more sauce too. MMMM…..
3. Vegan Steak & Garlic Mashed Potatoes
Classic comfort dinner, steak and mashed potatoes gets a new vegan twist using portobello mushrooms. What makes these great, is they are still seasoned like a steak, but with no grilling necessary. Simply pop them in the oven, already loaded with your garlic mashed potatoes, and enjoy.
4. Portobello Fajitas
Instead of letting mushrooms be simply a fajita garnish, how about making it the main "meat" in your meatless fajita? You'll be shocked at how much you actually WON'T notice the lack of chicken or beef, because the flavors will marinate deeply into the mushrooms, while also giving you a relatively guilt-free dinner!
5. Portobello Pot Roast
Using all vegan ingredients from Worcestershire sauce, to vegetable broth, and of course, portobello mushrooms, this recipe creates warm home comforts, compromising on the beef, but not the taste. Plus, there's wine in it! Swig for recipe, swig for you, and probably another swig for you (you've earned it!).
6. Portobello Fries
Described as being crispy on the outside, tender on the inside, this version of a "fry" comes with one massive bonus – they're oil free, and not fried at all! Dredged and coated in breadcrumbs, these are simply baked for a low-fat, low-carb, low-calorie delicious side. Even recommended on burgers!
7. Zucchini Noodles and Portobello Bolognese
Try not to have a complete panic that both the pasta and meat have been replaced by vegetables in this recipe. It's good for you, and it will taste good too! Just open up your little veggie heart, and trust.
8. Portobello Pizzas
Only 10 minutes to make, with ingredients you likely already have on hand. If you're hungry and trying to stick to your diet and meal plans, this one is a perfect one to go to. Simply using the portobello as your "crust" and using classic pizza ingredients, this is the kind of pizza you can certainly indulge in.
9. Smoky Portobello Black Bean Burgers
So while the portobello mushroom may not be the "main" in this recipe, it's incredibly important, almost like a second patty on the burger. Baking both the black bean patties and the marinated portobellos at the same time in the oven, it gives you time to whip up the garlic aioli the recipe also provides.
10. Portobello Egg Bakes
Whether for breakfast as-is, or lunch/dinner served over or alongside a salad, this recipe can serve you up all day long. Baked in the oven until your desired egg preference, these are simple and easy but mightily impressive nonetheless.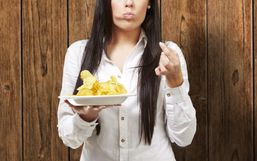 Joking and talking about being gassy can be hilarious, but when it happens to you especially if it's a frequent occurrence, it...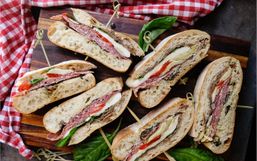 Summer is one of the most sought-after seasons of the year. If you experience cold winter months then you surely appreciate those...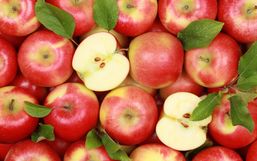 Bloating happens when the stomach becomes swollen after eating and that feeling is never a fun experience.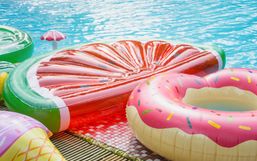 As soon as the warm weather hits it's time to hit the pools and the beaches!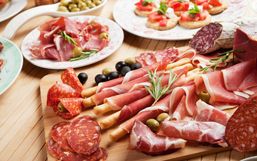 Stay clear of the sun, don't smoke, get adequate sleep, and limit your stress is all you need to prevent accelerated aging, right?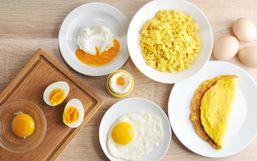 Here's the thing, we tend to put a lot of emphasis on what we shouldn't be eating but it's time the foods we really should be...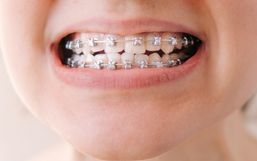 Preparing for braces can be both exciting and intimidating. It's exciting because you know the end result will be well worth the...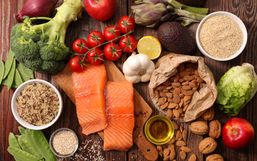 Being comfortable in your body is essential to living a happy life.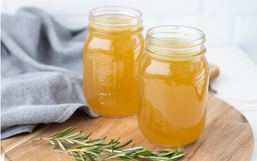 So, you're sick in bed and your stomach is grumbling and you don't know what to eat that won't make you throw up.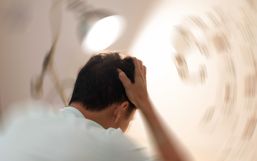 Many people are seeing great success with the keto diet and though a lot of us thought this would be a soon-to-go fad, this keto...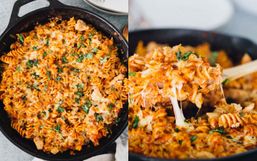 Stocking your pantry with nonperishable items is a great way to ensure you have ingredients readily available.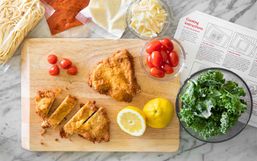 Most restaurants have temporarily closed their dine-in option but that isn't stopping them from making sure their fans get their...