Everybody loves mac n' cheese, whether you're 7 or 77! It's great comfort food for a cold or rainy day, or a quick weeknight meal that even the pickiest child will devour! Boxed mac and cheese is a processed convenience food (that's not a bad thing, but let's call it what it is!) while this simple recipe is made with real ingredients that you can feel good about serving. The best part? It doesn't take any longer than that boxed macaroni because of your Instant Pot and it's far more rich and flavorful!
Want New Instant Pot Recipes and Content Delivered Straight To Your Inbox? Sign up for our Instant Pot Email Newsletter!
This mac and cheese is ooey, gooey and only requires five ingredients (plus a few more if you want to garnish it before your family devours it!). In fact, I wouldn't be surprised if you already have everything you need to make it in your kitchen already! That means you can whip this up when the craving hits without a trip to the grocery store, during which you may talk yourself into something healthier (and we can't have that, can we?!).
While the actual cook time is very quick, it's important to remember that the pot takes time to come up to pressure. We found our 6-Quart Instant Pot Duo took about 6 minutes, but times may differ slightly depending on what size and model you're using. The best part of using an Instant Pot to make mac and cheese is that you can set it and forget it and not worry about it boiling over. Plus you don't have to drain any water, so it truly is a one pot meal! Minimal mess and minimal cleanup is definitely my type of dinner.
You have quite a bit of control over what the final product tastes like, as you can mix and match whatever cheeses you want! Think, mild, medium, or old cheddar, white cheddar, mozzarella, Monterey jack, pepper jack – the list goes on! Every combination will result in a slightly different taste. Just make sure you choose cheeses that melt well. We used marble cheese with a little bit of fresh Parmesan in our recipe!
When you're ready to eat, serve it up hot from the pot or garnish it with Parmesan cheese, fresh parsley, or freshly ground pepper, depending on your tastes. Or ketchup or hot sauce –  we don't judge!  Now without further ado, let's get cookin'!
Ingredients
1 pound uncooked macaroni noodles
4 cups water or broth
3 tbsp butter
2 tsp salt
2 tsp garlic powder
2 1/2 cups shredded cheese of your choice
1/2 cup milk or cream
Parsley, for garnish
Method
Put the water/broth, pasta, butter, garlic, and salt into the Instant Pot. Secure the lid and close the pressure valve. Cook on Manual HIGH for 4 minutes.
Once cook time has elapsed, quick release the pressure with a dish towel handy, as the spray can be a little bit buttery.
Once pressure is released, remove the lid and add the cheese and milk, stirring until melted and mixed in. Garnish with parsley, ketchup, hot sauce, or whatever you normally eat your mac n' cheese with! Enjoy!
Notes
If you want to cut the calories a bit, use milk instead of heavy cream or half and half.
You can always use water, but we find that a vegetable or chicken broth makes the final product more flavorful! Since you're not dumping any excess liquid, water can leave the dish tasting a little lacklustre. If you don't have broth, go ahead and use water, but consider upping your spices including garlic, salt, pepper, and perhaps even a dried Italian seasoning to give it more flavor.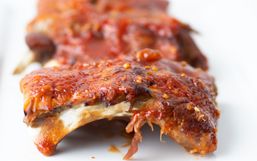 Ribs can be insanely delicious especially when they're cooked low and slow in the oven.
Deep-fried foods are delicious but they come with a cost. Often dripping in oil and full of fat, these not so healthy foods can...
It seems like everyone and their best friend has an Instant Pot these days.
Parties happen all year round and instead of taking on the task of cooking for a crowd, make your next party a potluck party!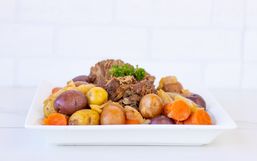 Roast beef is one of those meals that's an oldie but a goodie. If you have company coming over for supper - it doesn't matter who...
I love Easter because it's the first holiday that really signifies that spring is here!
The season of fall is a favorite for many because it means crisp air, cozy layered clothing, and of course comforting meals.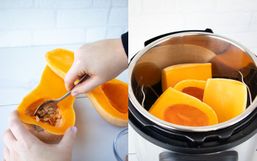 The holidays are a busy time of year, between hosting guests, planning a dinner, and catering to everyone's needs it can get...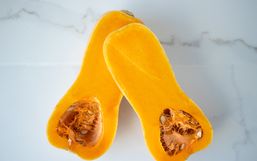 How many times have you pulled out your butternut squash just before supper and realized you don't have enough time to cook it...
Quick and easy dinners are often a goal for so many, but that doesn't always mean it's healthy, too.
Do you know what FOMO is? Fear of missing out. I've been experiencing it ever since everyone under the sun got an Instant Pot for...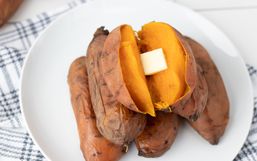 The thing about root vegetables is that they often take a lot of time to cook, especially in the oven.