When a sports game is on, when friends are over, or when you want a cheat day, what food always comes to mind? Chicken wings! Drowned in the most flavorful of sauces, your favorite food can be made in a wide variety of methods and flavors. Some are deep fried, while others are baked. Some are brushed with sauce, and others are flavored with a dry rub. No matter how you enjoy chicken wings, the ongoing question is, "How can I make this at home?" Look no further my friends, because you have stumbled upon the ultimate list of chicken wing recipes that are sure to make your day ten times better.
1. Bourbon Maple Glazed Chicken Wings
Maple flavored anything is always a good choice. On chicken wings, however, this maple sauce takes your chicken wing experience to the next level.
It's the perfect balance between sweet and salty flavors leaving you wanting just one more wing!
http://www.simplyrecipes.com/recipes/bourbon_maple_glazed_chicken_wings/ Photos and Recipe By: Simply Recipes
2. Crispy Baked Orange Chicken
Craving some Asian food but also want chicken wings? This recipe is the perfect match for you and you can make right at home.
These chicken wings are more on the sweet side but definitely still appeal to the savory crowd with the added sesame seeds and tender chicken.
http://rasamalaysia.com/crispy-baked-orange-chicken-wings/ Photos and Recipe By: Rasa Malaysia
3. Lemongrass Wings
Lemongrass wings have a gentle but memorable taste that is best served with a few fresh slices of lime. If you're wanting a lighter chicken wing recipe, this is the one for you!
A light tzatziki sauce may actually be a perfect dip for these chicken wings if you are one to dip and bite!
http://rasamalaysia.com/lemongrass-bbq-wings/ Photos and Recipe By: Rasa Malaysia
4. Crispy Coca-Cola Baked Chicken Wings
Chicken wings don't always need fancy ingredients to make an amazing sauce. Take this recipe for instance…the base of the sauce is Coca-Cola.
This low-cost chicken wing recipe will appeal to both coke drinkers and chicken wing connoisseurs alike because of its rich flavor.
http://unsophisticook.com/baked-chicken-wings/ Photos and Recipe By: Unsophisticook
5. Honey Lime Sriracha Chicken Wings
This tangy, sweet and spicy recipe takes your tastebuds through layers upon layers of flavor. This is the kind of recipe that will go down in your family history as the best wings around!
Sprinkle your chicken wings with some cilantro and a generous squeeze of lime for a delicious, top-notch chicken wing experience.
http://lifemadesweeter.com/2017/01/honey-lime-sriracha-chicken-wings/ Photos and Recipe By: Life Made Sweeter
6. Teriyaki Wings
You could have a teriyaki stir fry…or…have teriyaki chicken wings! With this recipe, there's no way you will be disappointed in the outcome. Unless you burn them!
The teriyaki is such a common favorite, you'll have no problem pleasing your guests with these amazing wings – and they'll be even more impressed when they find out you made them!
https://lilluna.com/teriyaki-wings/ Photos and Recipe By: Lilluna
7. Grilled Chicken Wings
Staying away from fried foods? Me too. These barbecued wings are a healthier alternative to the regular deep fried wings.
Lightly brush the wings with a homemade barbeque sauce so you can control what is going on your wings, and avoid those nasty preservatives.
http://ifoodblogger.com/chicken-wings-on-the-grill/ Photos and Recipe By: iFood Blogger
8. Baked Sticky Buffalo Honey Hot Wings
Get a glass of milk ready to go for when you take your first bite of these wings that are hot, hot, hot! Getting bored with these wings is just not possible.
Baking your wings is also a fantastic alternative if your barbecue is either out of commission or non-existent. Instead of deep-frying, try baking!
http://carlsbadcravings.com/buffalo-honey-hot-wings-traditional-buffalo-hot-wings-recipe/ Photos and Recipe By: Carl's Bad Cravings
9. Crispy Baked Chicken Wings
Do you like a good crunch in your wings? If so, this recipe is for you! Without the deep fried oils of regular wings, this recipe helps you cut down on some calories while still enjoying your favorite cheat day food.
You won't be able to stop eating these perfectly crispy, crunchy wings once you get started. They're simple yet shockingly good.
http://www.yellowblissroad.com/crispy-baked-chicken-wings/ Photos and Recipe By: Yellow Bliss Road
10. Best Buffalo Wings
They claim that this is the BEST chicken wing recipe. The big question is, with so many recipes out there, could this really be true?
The only way to know is to cook a whole bunch of them and see which one stands the test of multiple consumers…this is sounding like you need to have a party.
http://www.bonappetit.com/recipe/bas-best-buffalo-wings Photos and Recipe By: Bon Appetit
11. Crispy Blackberry Honey Jalapeno Chicken Wings
Some of us are simply irritated with the status quo. We need something bigger, better, more fabulous. Enter: Crispy Blackberry Honey Jalapeno Chicken Wings.
While it may sound like the creator pulled four random ingredients out of a hat, remember that the sweet blackberries and honey will contrast beautifully with the spicy jalapeno.
https://heatherchristo.com/2015/01/25/crispy-blackberry-honey-jalapeno-chicken-wings/ PHOTOS AND RECIPE BY: HEATHER CHRISTO
12. Crispy Baked Honey BBQ Wings
It is so easy to eat way more chicken wings that you meant to in one sitting because they're just so darn delicious! The hard part is finding a recipe that can replicate the deliciousness you experienced at your local pub.
This simple recipe is a sweet take on chicken wings while maintaining the crunchy exterior we all know and love.
https://www.anightowlblog.com/crispy-baked-honey-bbq-wings/?m#_a5y_p=4391357 PHOTOS AND RECIPE BY: A NIGHT OWL BLOG
13. Mango Jerk Chicken Wings
Have you ever considered mango to be paired with something spicy? Some of us wouldn't jump to that pairing immediately when it comes to mango, but it's actually incredibly good.
This tropical twist on chicken wings is a fantastic flavor for foodies who just want a little more than the regular barbecue sauce on one of their favorite foods.
http://www.grandbaby-cakes.com/2015/01/mango-jerk-wings/ PHOTOS AND RECIPE BY: GRAND BABY CAKES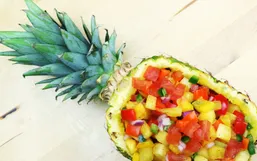 Ok I'll admit it. I'm a little leery sometimes when it comes to mixing spicy and sweet, or savory & sweet, or even salty &...
Who doesn't love a good potluck? You get to hang out with friends and dig into a delicious assortment of food.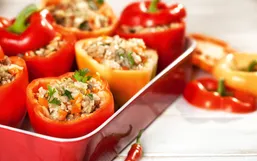 Committing to the keto diet requires hard work and dedication, especially if you want to remain in ketosis.
You can never go wrong with buttery flaky crescent rolls but did you know a tube of crescent roll dough can be so much more than...
Kitchen gadgets are getting more and more impressive every year. The Instant Pot has been the most sought after kitchen appliance...
Parties happen all year round and instead of taking on the task of cooking for a crowd, make your next party a potluck party!
Disney has been sharing some of their most coveted recipes over the last few months.
Spooky season is here and it's time go all out for this fun holiday.
Appetizers are an essential part of any party or gathering. These small dishes stimulate our taste buds and fill our bellies while...
Crispy bacon is especially enjoyed for breakfast but it has quickly made its way into every meal of the day!
Apple picking season is upon us so be sure to make the best of this fun fall activity.
The holidays are the busiest time of year! There are countless Christmas parties, dinners, family gatherings, and potlucks.