Canada Day is one of the biggest holidays in the country. Every year, friends and families gather together to celebrate Canadian pride by watching fireworks, drinking and, obviously, eating delicious treats.
So what's on the menu this Canada Day? We're starting our countdown to the big holiday with the most important part of any get-together – the appetizers. There are so many Canada Day appetizers to choose from grilled apps, dips and so much more.
So, let's get started! Here are 42 great Canada Day appetizer ideas:
1. Bacon Wrapped Jalapeno Poppers
Satisfy your salty craving with a kick of spice!
2. Grilled Salmon and Vegetable Skewers
Eat the colors of the rainbow with some fresh salmon.
3. Grilled Zucchini Rolls with Goat Cheese, Roasted Peppers and Capers
Gourmet and SO GOOD.
4. Grilled Prosciutto Wrapped Asparagus
An oldie but a goodie. Take your asparagus to the next level with a little prosciutto.
5. Crispy Baked Salt and Pepper Chicken Wings
It's a simple flavor but when you make it at home, the quality of the wings takes the flavor from simple to super!
6. Grilled Bacon Wrapped Scallops
Scallops are amazing on their own, but when they're wrapped in bacon, they're just irresistible.
7. Nacho Cups
No mess, no problem!
8. Red And White Fruit Kabobs
Dessert has never looked so healthy-ish!
9. Vegetable Pizza
Fill all those pizza lovers up with all the veggies of the rainbow.
10. Quick and Easy Party-Pleasing Charcuterie Kabobs
Gourmet, filling and SO Instagram worthy.
11. Salt and Vinegar Roasted Potatoes with Smokey Garlic Mayo
Homemade chips? I'll say yes to this snack anytime!
12. Spicy Chicken Pinwheels
A classic snack that keeps guests reaching for seconds.
13. Hot Mexican Street Corn Dip
Mmmmm. Gooey cheese, some Mexican spices, corn and a squeeze of lime. Perfect!
14. Roasted  Red Pepper and Garlic Hummus
Skip the grocery store and make some hummus from scratch.
15. Beer and Cheese Dip
Beer and Cheese…on bread? The ultimate cheat day appetizer!
16. Homemade Bean Dip
Try out this creamy and oh so healthy bean dip with some multigrain crackers or chips.
17. Mediterranean Hummus
For all those Mediterranean food lovers out there, this hummus is for you!
18. French Onion Dip
Gimme Some Oven always has amazing recipes, and this dip is no different!
19. Mexican 7-Layer Dip
A three-layer dip is simply not enough.
20. Buffalo Chicken Dip
This has tons of protein so that means it's healthy. Right? RIGHT?!
21. Crab Guacamole
Get your seafood fix with a little guac and crab mixed together into a wonderful concoction to be served on a chip.
22. Southwest Dip
This is one of those dips that has ingredients you probably already have in your kitchen!
23. Simply Fresh Guacamole
It's simple, easy and has 4 ingredients. Whip this up before your guests arrive in the nick of time!
24. Mango Salsa
Sweet and salty, this salsa best scoops with some big nacho chips!
25. Easy Artichoke Dip
Skip the restaurant and make your favorite late night dip at home.
26. Authentic Canadian Poutine
Soaked in a Canadian brew, this authentic poutine will bring you right back to your Canadian roots.
27. Loaded Cheeseburger Fries
The delicious flavors and ingredients we love about cheeseburgers all combined with waffle cut fries, YUM!
28. Sheet Pan Nachos
Loaded nachos that are packed with flavor that you can simply bake and serve all on one glorious sheet pan!
29. Maple Bacon Popcorn
Enjoy authentic Canadian flavors of maple syrup combined with salty bacon for a great munchy appetizer.
30. Tomato And Bocconcini Salad
A red and white appetizer made with only 2 main fresh ingredients, it doesn't get any easier than this!
31. Canada Day Firecracker Pasta Salad
Show your true colors with this red and white pasta that you'll dye yourself. Don't forget the firecracker flavor of spicy sriracha and zesty Italian dressing!
32. Baked Honey BBQ Chicken Bites
These quick and easy chicken bites take 30 minutes to make with simple ingredients. They're crunchy on the outside and tender on the inside with a whole lot of sweet sauce to keep your guests coming back for more.
33. Garlic Pull-Apart Bread
This cheesy pull-apart bread is an appetizer that everyone can dig into. You'll find loads of bright flavors of garlic, sharp Monterey Jack cheese, and spicy red pepper flakes.
34. Loaded Deviled Eggs
This isn't your ordinary deviled egg recipe! Take the delicious flavors of loaded baked potatoes and combine them with a cold savory treat like deviled eggs to make a big statement on your table this Canada day.
35. Juicy Lucy Meatballs
These tender meatballs are smothered in a sweet and spicy sauce with an ooey-gooey surprise in the middle that your guests will adore!
36. Easy Homemade Mini Corn Dogs
These mini corn dogs get the stamp of approval from the kids and the adults! They're easily homemade in under 25 minutes and require just a few simple ingredients.
38. Sweet & Spicy Pigs In A Blanket With Spicy Cheese Sauce
If you thought pigs in a blanket were a boring food then throw that thought out the window! These are sweet and spicy and come with a spicy cheese sauce recipe that'll pair perfectly!
39. Cajun Oven-Baked Pickles
They look like potato wedges but are far from it! Every bite will be crunchy, spicy and oh so delicious!
40. Stuffed Crust Pepperoni Pizza Bites
These pizza bites are like pizza pockets meet pepperoni pizza and morphe into one unforgettable dreamy appetizer!
41. Drool-Worthy Instant Pot Artichoke and Spinach Dip
Spinach and artichoke dip is a crowd pleaser and once you discover how easy it is to make using the Instant Pot, you'll want to make this for every occasion. It's seriously garlicky, creamy, and so cheesy that you'll find yourself licking the bowl clean.
42. Instant Pot Buffalo Chicken Sliders
There's nothing that screams "tasty appetizer" quite like buffalo chicken sliders. They're easy to serve up to a large crowd without a whole lot of effort and are almost guaranteed to be enjoyed by all, no matter a person's tastes or aversions. To make this recipe come together even more quickly, we've created it in an Instant Pot so that the chicken is tender and shreds beautifully!
43. Insanely Delicious Copycat Big Mac Bites
These Big Mac Bites are absolutely drool-worthy and the Copycat Big Mac Sauce is spot on – you wouldn't even know it didn't come out through the drive-thru! Perhaps the best part? These little snacks or appys are perfect for barbeque and patio season when hosting commitments, parties, and potlucks are in full swing. They're easy to serve and eat without much mess (hello anything on a skewer!) and they're small enough that they pair well with other traditional BBQ sides.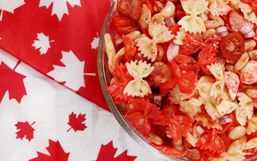 So you've volunteered yourself to bring a salad to your Canada Day festivities this weekend. Splendid!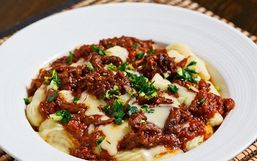 Canada Day weekend is almost here and what better way to celebrate it than with poutine!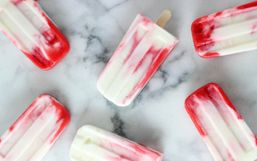 The very special and much anticipated Canada Day weekend is approaching and we are starting to plan our parties!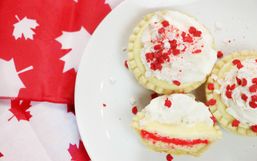 I do not own much red in my wardrobe. In fact, the only red I DO own, is for one day only. That day, of course, is Canada Day.
Canada Day is coming up and we can't wait to celebrate! But, what makes Canada so special anyway?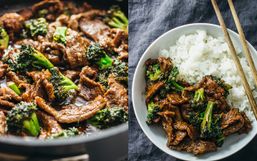 Going out to eat is a great way to treat yourself plus it means you don't have to put any effort into cooking and not to mention,...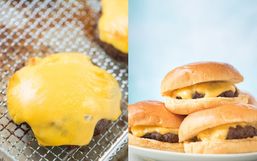 Kitchen gadgets are getting more and more impressive every year. The Instant Pot has been the most sought after kitchen appliance...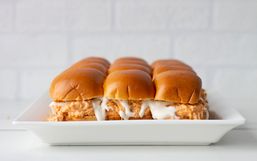 Parties happen all year round and instead of taking on the task of cooking for a crowd, make your next party a potluck party!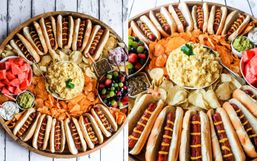 Charcuterie boards may not be new but they have become one of the hottest food trends as of late and for good reason!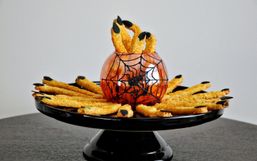 Spooky season is here and it's time go all out for this fun holiday.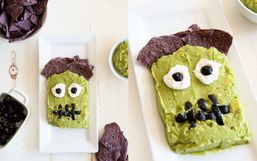 Appetizers are an essential part of any party or gathering. These small dishes stimulate our taste buds and fill our bellies while...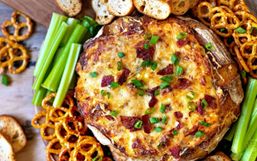 Crispy bacon is especially enjoyed for breakfast but it has quickly made its way into every meal of the day!