Ok I'll admit it. I'm a little leery sometimes when it comes to mixing spicy and sweet, or savory & sweet, or even salty & sweet. But, I'm mature enough to admit when I'm wrong. This recipe had me a little curious to how it would turn out, and what exactly would be so amazing about it – knowing full well that I really just wanted to make a pineapple boat with some food inside.  So maybe if it sucked, at least it would be cool to look at?
Well, it was much more than that. In fact, I skipped the chips and just started eating it with a spoon. So. Dang. Good.
A refreshing blend of the pineapple chunks, along with peppers and onion, jalapenos (just enough to give that kick) and some sriracha. While we served ours with tortilla chips, we were quick to realize that it would be SO amazing over grilled chicken breast, grilled tofu (yeah vegans, I got you!), or even some salmon. It's a perfect summer BBQ vibe we're all craving right about now.
And did I mention how cool it is to look at? 😉
Ingredients
1 whole Pineapple, halved
1 cup Pineapple, diced (from 1 half of the fruit!)
1 cup Bell Peppers, diced
1 cup Roma Tomatoes, diced
1/4 cup Red Onion, finely diced
1 Jalapeno, seeded & diced *optional
1/4 cup Green Onion, diced
2 tbsp Sriracha sauce
2 tbsp Lime juice *optional
Salt & Pepper, to taste
Method
With a sharp knife, cut your whole pineapple in half. Set one half aside (or slice it up and eat it for a snack while you make the salsa).
Cut a "bowl" shape (about 1/2 inch minimum from the pineapple's edges) and scoop out the pineapple fruit. Discard the "core" area, and dice up the rest into small pieces. This should yield you 1 cup of diced pineapple chunks.
In a mixing bowl, combine all your diced ingredients (pineapple, peppers, tomatoes, onion & jalapeno). Toss, and add in lime juice, salt & pepper, and sriracha sauce.
Scoop the salsa back into the pineapple "bowl" and serve!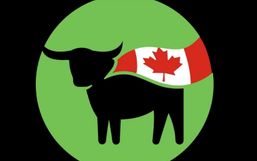 Buckle up Canadian friends because the news we've all been waiting to hear is finally here!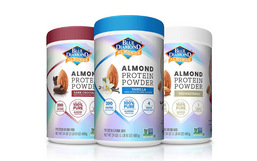 Blue Diamond Growers is entering 2020 with a brand new product, Blue Diamond Almond Protein Powder made from 100% pure almond...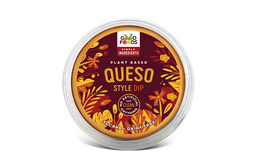 The plant-based diet trend is growing and it shows no signs of stopping!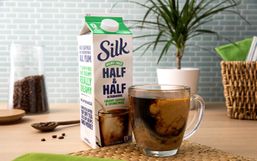 Silk, America's number 1 plant-based beverage brand is back with another exciting announcement!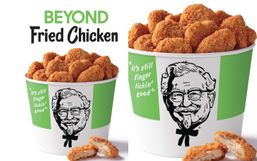 Good news friends, KFC and Beyond Meat are announcing an expanded test of the Beyond Fried Chicken!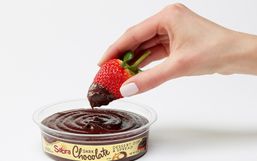 If you haven't heard of dessert hummus yet, it's essentially a sweet spin on a traditionally savory chickpea-based dip.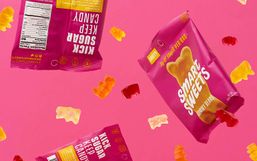 It's no secret that sugar isn't good for you, especially the refined kind we find in sweets.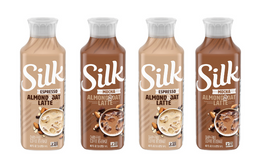 If you don't have time to head to a coffee shop this morning to score your favorite latte, don't fret! Silk, America's No.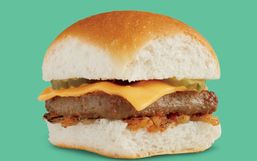 Brace yourselves because White Castle has unveiled amazing news! White Castle announced that they will soon become the very first...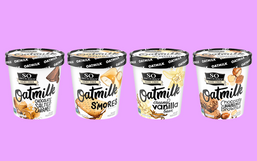 With dairy allergies and vegan dietary preferences on the rise, companies are making the commitment to offer their consumers more...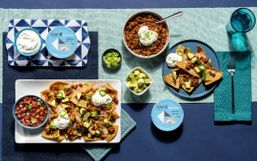 With more consumers searching for dairy-free alternatives, companies like Kite Hill are on a mission to deliver.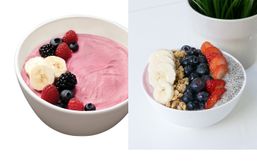 Yogurtland, the leader in self-serve frozen yogurt has no shortage of delicious options.