Disney has been sharing some of their most coveted recipes over the last few months. And guess what Disney fans, they're back again with another crave-worthy recipe and this time it's for deep-fried pickles! These iconic pickles come straight from Carnation Café located on Main Street U.S.A at Disneyland park. The café has been serving these tasty bites since 2012 and now you can make them effortlessly as home with their recipe!
According to the recipe, you'll need a jar of dill pickle spears, panko bread crumbs, flour, eggs, parmesan cheese, and oil! The recipe will walk you through step-by-step from preparing the pickles to heating the oil and frying these delicious bites to golden perfection. Not only do you get the recipe for these crispy, golden pickles but Disney is also providing a delicious recipe to make a zesty dipping sauce. Every fried pickle needs a tasty sauce to go with it, right? The sauce combines flavorful ingredients like Sriracha, ranch dressing, and lime juice. Keep in mind this recipe yields a dozen fried pickles so you may want to double the recipe if you're serving for a crowd because these will surely be gobbled up quickly!
You can get the full recipe and instructions on Disney Park's Blog website. You can also download the print-at-home version if you'd like to add it to your recipe collection home! Disney even provided a video tutorial that you can follow along with too.
ICYMI: This isn't the only coveted recipe Disney has released. Now you can make the iconic Churro Bites, Dole Whip, Cookie Fries, Tonga Toast, Mickey Pretzels, and even Mickey Mouse Beignets at home! You can also make the Totchos and Grilled Cheese Sandwiches that come straight from Woody's lunchbox! But that's not all. Disney also shared the recipe for the legendary Monte Cristo Sandwich, the iconic Canadian Cheddar Cheese Soup, and the 'Grey Stuff' from Beauty and the Beast. There are endless ways to add a touch of Disney's magic into your home!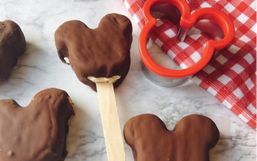 When planning a Disney vacation it's important to plan a well thought out itinerary.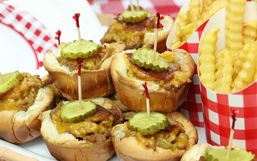 When it comes to patio weather, picnics and pool party season finger foods are an essential for these (not to mention all those...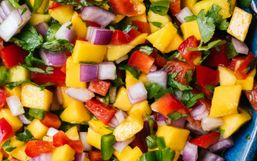 It's Taco Tuesday and we have 10 amazing Salsa recipes to mix up what you're topping your taco with this week.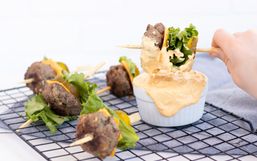 These Big Mac Bites are absolutely drool-worthy and the Copycat Big Mac Sauce is spot on - you wouldn't even know it didn't come...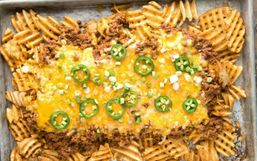 Fourth of July is one of the biggest holidays in America. Every year, friends and families gather together to celebrate American...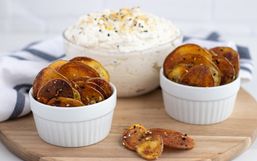 When I dip, you dip, we dip! Chips that is. I'm a sucker for a good chip and dip combo whether it's a Friday night movie in or I'm...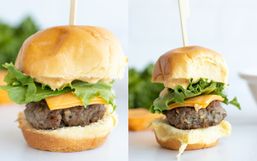 These Big Mac Bites are absolutely drool-worthy and the Copycat Big Mac Sauce is spot on - you wouldn't even know it didn't come...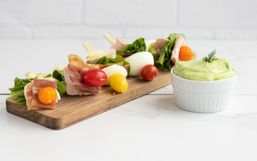 These little Cobb Salads on a Stick are all the deliciousness of a loaded cobb salad without the mess or need to sit down to enjoy...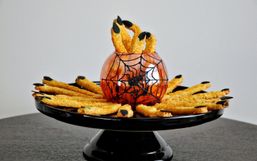 Spooky season is here and it's time go all out for this fun holiday.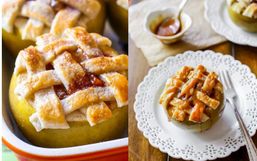 Apple picking season is upon us so be sure to make the best of this fun fall activity.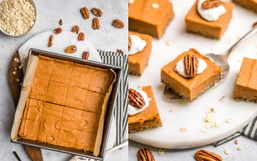 Every year families gather around the table, give thanks, and enjoy delicious food on the Thanksgiving holiday.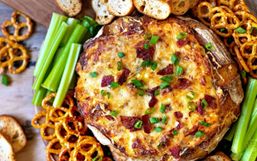 Crispy bacon is especially enjoyed for breakfast but it has quickly made its way into every meal of the day!