The keto lifestyle can be a crazy one to wrap your head around – where fat is good, and carbs are bad. Wait, fat is good? In the ketogenic diet it sure is (read more about the Keto Diet here). Cheese is a simple solution when seeking a low-carb, high-fat diet (yes, you actually get to eat cheese!). When it comes time to enjoy a simple chips and dip though, you're out of luck. Or, at least you thought you were. Taking simple cheddar cheese slices, quartering them and broiling for a few minutes you have cripsy "chip" that is 100% just cheese. This is a diet hack that will have you scooping up your favorites in these savory bites all night. We served ours with another favorite fat source…guacamole!
Related Topics (Ads):
Ingredients
4 cheddar cheese slices, quartered
Dip of choice (we used guacamole!)
Equipment
Parchment Paper
Baking Sheet
Paper Towel
Method
On a parchment-lined baking sheet, place your quartered cheese slices (they should be around 1 1/2 inches square) about an inch apart from each other.
Broil on high for 3-5 minutes, or until desired "crispiness" is achieved.
Remove from oven, and blot with a paper towel to remove excess oil.
When cool enough to handle, remove from the baking sheet and serve warm immediately, or let cool (store in fridge) for future chip needs!
Related Topics (Ads):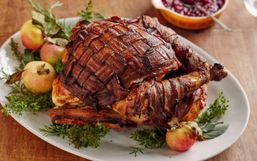 Thanksgiving preparation is hard enough, add in dietary restrictions and then the level of complications keeps rising.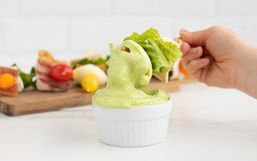 Let me start by answering the question I know you're wondering - "Is this dressing good enough that I should actually take the...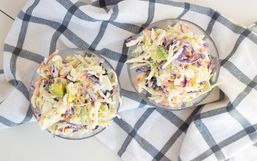 Coleslaw might be on the most beloved summer salads in North America. Why you ask? I have no idea.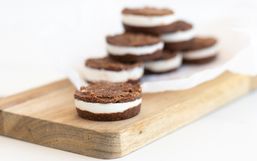 Fat bombs are an essential part of the Keto diet, allowing you to intake a large amount of healthy fats in just a couple of bites.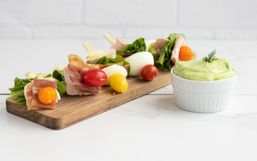 These little Cobb Salads on a Stick are all the deliciousness of a loaded cobb salad without the mess or need to sit down to enjoy...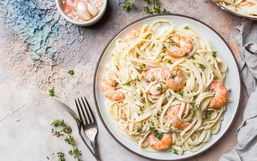 Some may have been lured into the keto diet for weight loss, while others may have been attracted to the idea of indulging in...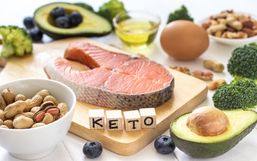 In short, the goal of the keto diet is to fuel your body with the right foods so that your body can enter a metabolic state called...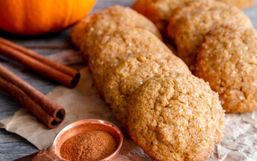 There is a lot to look forward to in fall. For starters, the crisp air brings on beautiful changing leaves, apples are ready to be...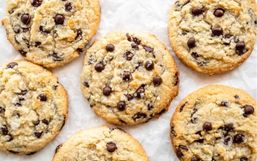 Following any diet alone can be hard but if you're able to encourage the entire family to participate you may be more inclined to...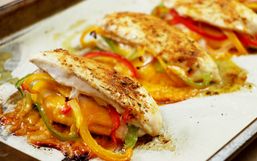 Following the keto diet means that you've committed to eating a diet that is high in fat, low in carbs and moderate in protein.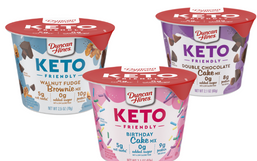 There's nothing better than the convenience of cake mix, especially for those that don't have that natural baking skill!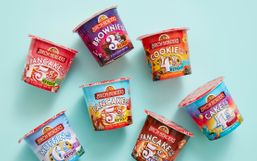 Attention keto-dieters, Birch Benders has a new lineup that you don't want to miss!