Following a diet is never easy — it requires planning, motivation, and most of all, dedication. The keto diet is more popular than ever and for good reason! This high fat, low carb, and moderate protein diet helps you burn fat and lose weight! The trouble with starting any diet is finding foods that you actually want to eat which ultimately determines your success and that's where cookbooks come in.
Keto cookbooks offer you the opportunity to dive into delicious recipes all catered to your eating plan. So we scoured the web and rounded up the top 12 keto cookbooks you'll surely enjoy. We made sure to round out the collection by sharing options for beginners, busy people, families, vegan dieters and so much more — there is something for everyone. Let's dive in!
1. Simply Keto By Suzanne Ryan
From embarking on her keto journey to her recent success, Suzanne Ryan has shared every detail on her blog, Youtube channel, Instagram page and now in her first-ever cookbook, Simply Keto. Though this isn't an ordinary cookbook, Ryan shares the ins and outs of how she lost almost 40 % of her total body weight and how she learned to balance her relationship with food to create a healthier lifestyle.
Simply Keto provides helpful tips for beginner keto dieters, tips on how to grocery shop and hand-select keto-friendly items, as well as keto and weight loss frequently asked questions. Not only will you be provided with helpful tips but the cookbook is also chock full of 100 easy recipes to help get you started, a structured 30-day meal plan and how to thrive on the keto lifestyle.
Buy it: https://amzn.to/39Ujz5b
2. The Easy 5-Ingredient Ketogenic Diet Cookbook By Jen Fisch
Following the keto diet is no easy feat. It requires planning and dedication and if you're not careful you may find yourself reaching for the wrong foods especially when you're busy and on the go. The Easy 5-Ingredient Ketogenic Diet Cookbook was made with busy people in mind so you can aim for success even when you're on the go!
This cookbook is full of excellent keto tips such as what type of pantry staples you need, foods to avoid and more! It also has many flavorful, 5-ingredient keto recipes along with nutritional information (including macros). You'll also enjoy the easy 30-minute, one-pot meal recipes that are perfect for busy weeknights and finally, you can also enjoy the many substitution tips and variations to customize your keto menu to suit your taste buds!
Buy it: https://amzn.to/3bYZEUs
3. Keto Quick Start By Diane Sanfilippo
Diane Sanfilippo, a New York Times bestselling author, shares her own experience with the keto diet through her latest book, Keto Quick Start. This cookbook provides an easy-to-follow road map to help you transition into the keto lifestyle with success! Whether you're a seasoned keto dieter or a beginner, Sanfilippo uses her signature practical style to prove that keto is doable for everyone.
Keto Quick Start is full of 100 tasty keto recipes and also includes 4 weekly meal plans to help you get started! In addition, you'll also be provided with many meal ideas (no recipe required) as well as tips and tricks for success. Finally, you'll also enjoy the easy-to-use template so you can start tracking your food to put you on the road to success.
Buy it: https://amzn.to/2wwxU9r
4. Dairy-Free Keto Cooking By Kyndra Holley
With dairy allergies and intolerances on the rise, Kyndra Holley is on a mission to prove you can still indulge in dairy-free keto meals without sacrificing flavor. Kyndra Holley's cookbook, Dairy-Free Keto Cooking features an easy-to-follow roadmap that doesn't require obscure specialty ingredients so you can make satisfying keto meals stress-free.
Holley has made sure that all of her recipes follow one theme, simplicity, and ensures that all ingredients required can be found at your local grocery store. You'll discover that Dairy-Free Keto Cooking has something for everyone from Flourless Chocolate Lava Cakes to Slow Cooker Pork Carnitas, Sweet and Spicy Barbecue Ribs and beyond!
Buy it: https://amzn.to/2Pf2VVV
5. The Complete Ketogenic Diet For Beginners By Amy Ramos
Calling all keto beginners, this cookbook has your name written all over it. The Complete Ketogenic Diet for Beginners will be your go-to resource to get you started and to help you stick to the keto diet. This cookbook is not only full of recipes but it also features easy meal plans, shopping lists, and support.
Enjoy 75 delicious keto-friendly recipes all of which can be prepared in just 30 minutes or less! From Bacon-Artichoke Omelets to Pesto Zucchini Noodles and more there truly is something for everyone. To help you get started, along with the recipes you'll also be provided with a 14-day meal plan that features breakfast, lunch, dinner, and snack ideas.
Buy it: https://amzn.to/3c2ssf5
6. Easy Keto For Busy People By Jennifer Marie Garza
After losing 55 pounds while following the keto diet, Jennifer Marie Garza, was determined to share her experience and innovative recipe creations through her Easy Keto For Busy People cookbook. This cookbook features many craveable recipes from Pull-Apart Pizza Bread to Fluffy Keto Waffles, Three-Ingredient Peanut Butter Cookies and so much more! But the best part is that each recipe requires minimal time and effort.
The cookbook also features helpful tips on what to eat, what you should avoid when dining out and traveling as well as a helpful guide that lists essential kitchen staples such as sweeteners and alternative flours that you should stock in your pantry.
Buy it: https://amzn.to/2SO0agt
7. The Keto Instant Pot Cookbook By Urvashi Pitre
The Instant Pot has become the most sought after kitchen appliance and for good reason — it helps you cook delicious food with minimal effort and time. Urvashi Pitre is on a mission to prove to you that you can create delicious home-cooked keto-friendly meals effortlessly using the Instant Pot.
The Keto Instant Pot cookbook provides basic guidelines for the keto diet to help get you started, a step-by-step guide on how to use the Instant Pot as well as over 65 satisfying recipes. As a bonus, each recipe requires only 45 minutes from start to finish and features the nutritional information too.
Buy it: https://amzn.to/2HPShkh
8. Keto Comfort Foods By Maria Emmerich
Maria Emmrich proves that you don't have to give up your favorite foods while following the ketogenic diet through her cookbook, Keto Comfort Foods. Emmerich's innovative recipes show how it's easy to recreate your favorite foods in a healthy way so you can still enjoy your favorite nostalgic dishes from your childhood.
Keto Comfort Foods is filled with more than 170 enticing comfort food recipes from cinnamon rolls to steak fries, chicken cordon bleu and beyond. In addition to the recipes, Emmerich also provides helpful tips so you can recreate healthy versions of your personal favorites.
Buy it: https://amzn.to/2HKXSsc
9. Vegan Keto By Liz MacDowell
Following one diet is hard enough let alone accomodating the dietary restrictions of 2 diets! Liz MacDowell, author of Vegan Keto was on a mission to show how you can follow the keto diet while also following a vegan diet. To do this you'll fill your plate with healthy fats and delicious plant-based proteins.
Vegan Keto features more than 60 delicious recipes that are all meat, egg, and dairy-free as well as keto-friendly. The cookbook is full of colorful photos, easy-to-follow weekly meal plans, shopping lists, and tips and tricks for success!
Buy it: https://amzn.to/3bTJX0S
10. The Keto Diet By Leanne Vogel
The Keto Diet by Leanne Vogel provides readers with the tools they'll need to develop a personalized nutrition plan through customization. The guide will help you transition into a keto diet with ease without sacrificing your favorite dishes.
This cookbook is a one-stop guide that includes yes/no food lists, food sensitivity replacements and more so that everyone can be successful. The Keto Diet features 125 delicious whole-food recipes such as Chicken Crisps, Keto Sandwich Bread, Chicken Pot Pie and so much more. You'll also be provided with five 28 day meal plans to help get you started.
Buy it: https://amzn.to/2SNZbNj
11. Keto Fat Bombs, Sweets & Treats By Urvashi Pitre
Many think that they need to give up their favorite desserts, snacks, and treats when embarking on a diet journey, however, Urvashi Pitre proves that with a few substitutions you can indulge guilt-free! Keto Fat Bombs, Sweets & Treats is chock full of more than 100 keto dessert and snack recipes to help make your keto eating plan more enjoyable and sustainable.
The collection of recipes includes everything from bread to cookies, cakes, ice cream, pancakes, muffins and so much more! As a bonus, most of the recipes require just 10-15 minutes of prep time which means you can whip these treats together whenever the cravings strike!
Buy it: https://amzn.to/2VaPhHe
12. Bacon & Butter By Celby Richoux
Say no to boring salads and overpriced freezer meals because Bacon & Butter by Celby Richoux is here to prove to you that you can follow the keto diet without depriving yourself of your favorite foods. The cookbook features a guide to get your body into ketosis and will help you have a true understanding of which foods are actually keto-friendly.
The book includes 150 drool-worthy recipes, easy techniques, and simple ingredients to help you cook like a keto pro in no time. Bacon & Butter also features helpful tips such as what to do in social situations like parties, or holiday meals to ensure success for everyone.
Buy it: https://amzn.to/37Jag6x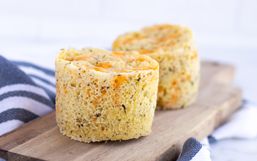 Whether you're a seasoned Ketogenic dieter, or new to the game, you've likely struggled with one major thing - SNACKS.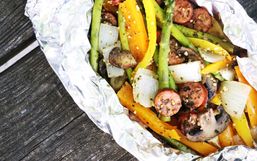 I'm all about grilling in the summertime! In fact, we make most of our meals on the barbecue when the weather cooperates.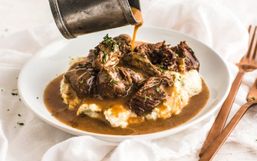 Switching to any new diet can be difficult. Often, you're forced to give up the foods you love but I believe the key to success is...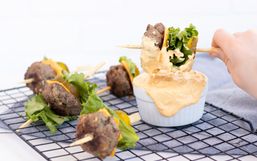 These Big Mac Bites are absolutely drool-worthy and the Copycat Big Mac Sauce is spot on - you wouldn't even know it didn't come...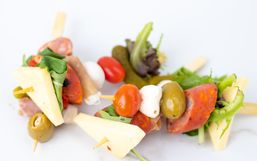 Whether you've been on the Ketogenic diet for a while now or are new to it, you've likely struggled with snacks.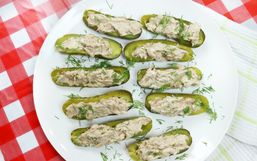 Summer is in full swing and what better way to celebrate the warm weather than to dig into delicious food!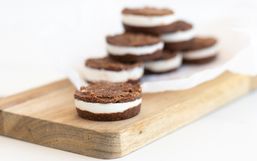 Fat bombs are an essential part of the Keto diet, allowing you to intake a large amount of healthy fats in just a couple of bites.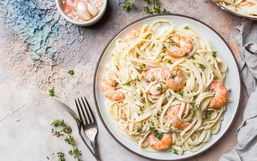 Some may have been lured into the keto diet for weight loss, while others may have been attracted to the idea of indulging in...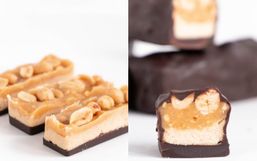 Starting a new diet can be daunting and difficult and staying committed to that diet can be even harder.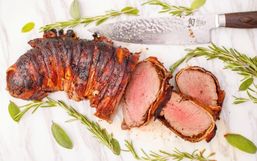 Committing to the keto diet requires hard work and dedication, especially if you want to remain in ketosis.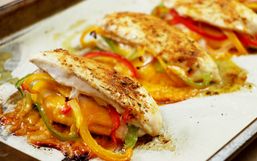 Following the keto diet means that you've committed to eating a diet that is high in fat, low in carbs and moderate in protein.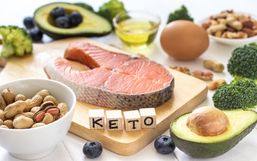 In short, the goal of the keto diet is to fuel your body with the right foods so that your body can enter a metabolic state called...