Happy BBQ Season! The warm weather is here to stay and we couldn't be more excited to try out some new Skewer recipes that will make even the most devout burger lovers consider ditching their common BBQ food of choice. These creative recipes are not only new and exciting, but are from around the world. Have you tried Peruvian chicken skewers? What about some home made Yakitori chicken kabobs? It is so easy to grill up the meats like this and then eat them on their own, or on a salad or bun. No matter what your style of kabob is, you will love these easy recipes that will renew your love for cooking.
1. Peruvian Grilled Chicken
Try out this tangy and sweet Peruvian Grilled Chicken! Slide the meat onto skewers, and while the meat is cooking, whip up the delicious sauce to top it off.
2. Balsamic Grilled Mushrooms
Looking for a vegetarian option or maybe just a side dish? These mushrooms will take on the flavour of just about anything you soak it in. So marinate these mushrooms in some Balsamic vinegar for a strong taste that will pair nicely with a fresh salad.
3. Rainbow Veggie Skewered
How pretty are these?! Looking to make a bold statement on your supper table? Color your world with these healthy veggie skewers that are too fun not to eat.
4. Grilled Asian Garlic Steak Skewers
Any Asian food lovers in the house? Yes, I'm talking to you! Even you can create your favorite cuisine on the BBQ in a no-fuss fashion. You guests will be so excited to see these instead of Burgers.
5. Coconut Honey Lime Filipino Chicken Adobo Skewers
Anything with Coconut and Lime is a success. Let your tastebuds escape to a Caribbean island with these Adobo skewers that will not disappoint. They use ingredients that aren't always used on the BBQ so your family will be pleasantly surprised with this shift in cooking.
6. Steak Kabobs
A big slab of steak is just SO good. But what makes them even better, is when you can cook them with the side foods and not use any actual dishes for prep! Let the BBQ do all the work to get mixed veggies and a tender steak.
7. Grilled Hawaiian Teriyaki Chicken Skewers
Once again, pineapple is the way to my heart. These sweet skewers will be frequently requested if you make these even just once. They're so fun and tasty that they will be sure to be a hit at home.
8. Shrimp Scampi Skewers
Get a little classy with a little Shrimp Scampi! It takes less than fifteen minutes to prep which will make room for you to set the table all classy and maybe even throw together a complimenting salad or pasta to go with the Shrimp.
9. Chicken Skewers with Cucumber Garlic Yoghurt Sauce
No store bought sauces here! Yogurt sauce always takes the prize when it comes to BBQ toppings. Especially if there's tons of garlic in it! Enjoy with a simple potato salad and a garden salad.
10. Grilled Salmon Skewers
I'm a huge salmon lover. When you add lemon with it, there is this perfect combination of sweet and tangy that gets added to the delicious salmon flavor. Get all those healthy fats with this BBQ recipe!
11. Grilled Mediterranean Turkey Meatball Skewers
Not only is this a gourmet meal, but the meatballs are home made! The mediterranean twist on a regular meatball changes the entire tone of this recipe and will have your guests reaching for seconds.
12. Yakitori Chicken
Create your favorite restaurant meal on the BBQ in the comfort of your own home. Serve on top of some sticky rice with some onion and a little sauce.
13. Grilled Scallop and Orange Kabobs with Honey Ginger Glaze
Scallops are SO good! Pair with some oranges for an unexpected sweet and salty flavor and leave on the grill for a dish that will have your guests thinking you're a fancy schmancy chef!
14. Beef, Fig and Red Onion Skewers
Sometimes special occasions call for a little more effort than buying a package of hamburgers. Instead of opting for a roast beef birthday dinner for example, keep that BBQ burning so you can add some seriously classy gourmet skewers to it for a quick meal.
15. Lemon Garlic Shrimp Kabobs
Lemon Garlic is a great combination that will always work on any meat you try it with. Here, we see it paired with some fresh and juicy shrimp. An easy summer meal that will fill you with all kinds of good energy.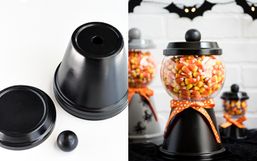 Holidays are fun and only come once a year so this year go all out and host an epic Halloween party!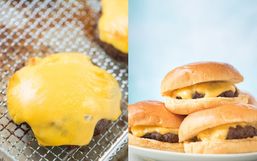 Kitchen gadgets are getting more and more impressive every year. The Instant Pot has been the most sought after kitchen appliance...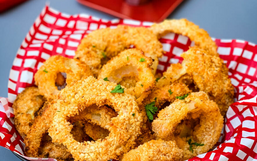 Everyone and their besties have an Instant Pot pressure cooker these days, and if you don't have one yet, you really need to get...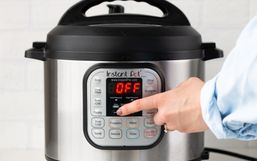 Do you know what FOMO is? Fear of missing out. I've been experiencing it ever since everyone under the sun got an Instant Pot for...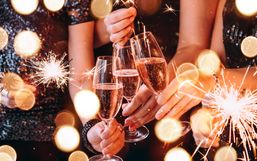 There is no better way to celebrate the end of a year and the fresh new start of a new one than to go all out at a New Year's Eve...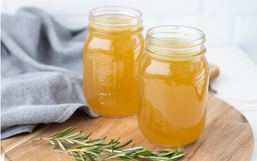 So, you're sick in bed and your stomach is grumbling and you don't know what to eat that won't make you throw up.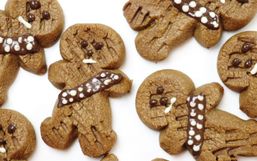 A long time ago in a galaxy far, far away… ...is a party you better get creating a menu for!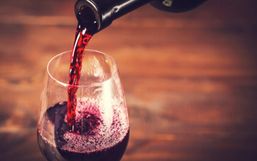 There's no better way to wind down from a busy day than to catch up on your favorite shows with snacks in hand, amirite?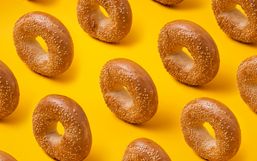 Mark your calendars, National Bagel Day is happening on January 15th, 2020 which means you get to score delicious deals!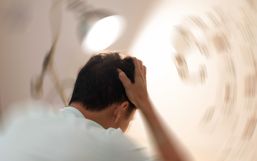 Many people are seeing great success with the keto diet and though a lot of us thought this would be a soon-to-go fad, this keto...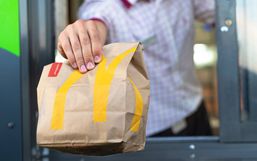 Nothing quite compares to a good ole homecooked meal but sometimes life gets busy. That's where fast-food comes in!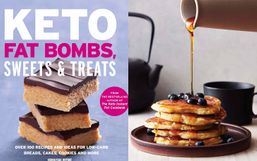 Following a diet is never easy -- it requires planning, motivation, and most of all, dedication.