BBQ season is every food enthusiast's favorite time of year but most food connoisseurs will agree the key ingredient in any deliciously grilled meal is the sauce. The success of your meal will depend greatly on the type of sauce you choose, so we've scoured the Internet for the best homemade BBQ sauces. There were a lot to choose from but we narrowed them all down to our absolute favs!
Here are Forkly's top picks for best homemade BBQ sauce recipes.
1. Sweet and Tangy Homemade BBQ Sauce
Add this to your favorite pulled meat and you'll feel like you're taking a trip down south!
2. Home Made BBQ Sauce
Nothing like a classic recipe for all your favorite meats, especially on the BBQ!
3. Texas BBQ Sauce
This smooth sauce will bring your supper to life with it's memorable flavor and smoky taste.
4. Pineapple Bourbon BBQ Sauce
A twist on the good old BBQ sauce. Instead of just your regular ingredients, some fresh pineapple is added for a splash of unexpected flavor.
5. Guinness BBQ Sauce
If you love Guinness, you'll seriously love this BBQ sauce! Slather onto your BBQ'd ribs and you will never be able to go back to the store-bought stuff.
6. 20 Minutes Paleo BBQ Sauce
A little limited by your diet and your time? This sauce is for you! It will be ready before your meat is, so you can cover that BBQ goodness in some home made sauce.
7. Balsamic BBQ Sauce
A little more gourmet but just as delicious. This balsamic BBQ sauce will go perfectly on a juicy chicken breast and maybe even a little goat cheese!
8. Alabama White Sauce
BBQ sauce is not always dark, sometimes it can be white! Top off your favorite meat with this creamy sauce that will have your dinner guests asking for more.
9. Spicy Chipotle BBQ Sauce
Do you have a deep love for spice? This sauce is just for you! It's not for the faint of heart and may even get you sweating a little, but that's because you love it so much. Right?
10. Peach BBQ Sauce
Just in time for summer, this peach BBQ sauce will blow your mind and have you craving it when your stomach grumbles.
11. Easy Low Carb Keto BBQ Sauce
With a handful of spices and sauces, you can get the perfect low carb, keto-friendly barbeque sauce, ready to slather on for all your grilling needs during these hot hot days of summer.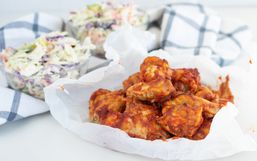 Chicken wings are a favorite meal for many, whether you're eating out at a restaurant or sitting around the dinner table with your...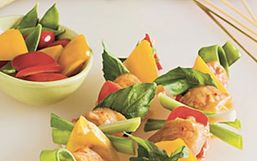 Memorial Day is less than a week away, so get out your grill and start celebrating the kick-off of summer with some of the most...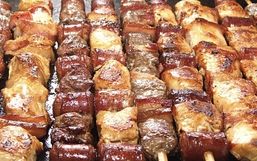 Father's Day is just a few weeks away and we have some great ideas to help put a smile on your dad's face this year.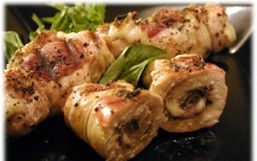 One of the best parts about spring (other than the beautiful weather, of course) is dusting off the grill and cooking up delicious...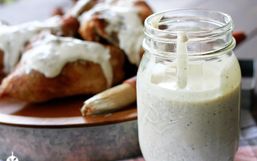 White barbecue sauce is all the rage on the barbecue scene these days.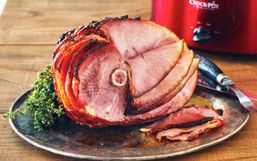 Easter often calls a common centerpiece at your family dinner, and that's ham. So, pressure's on!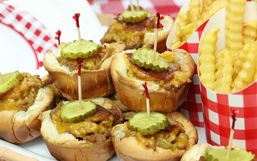 When it comes to patio weather, picnics and pool party season finger foods are an essential for these (not to mention all those...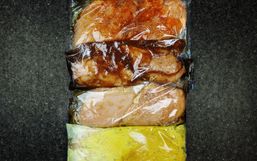 While summer brings out that desire to get marinading and grilling up a storm, these recipes for marinades will last you all year...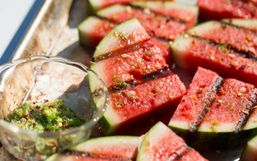 Barbecue season is back and Forkly has 21 unique ideas for delicious BBQ side dishes.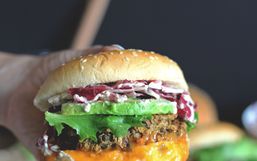 When it comes to eating a burger, there's a level of nostalgia involved and a lot of opinions.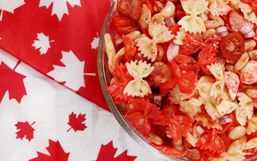 So you've volunteered yourself to bring a salad to your Canada Day festivities this weekend. Splendid!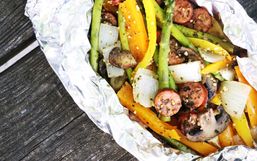 I'm all about grilling in the summertime! In fact, we make most of our meals on the barbecue when the weather cooperates.