Everyone waits for, and craves BBQ season. Neighbors getting together, smelling supper the moment you pull into the drive way (if someone else is cooking!) and delicious food. But sometimes the BBQ recipes loose their edge and we fall into using the same recipes over and over. What if, this summer, when your friends came over, you surprised them with an unexpected twist on BBQ-ing? We've put together a list of incredibly enticing and delicious BBQ foods that are sure to please children and adults alike. Better yet, you may inspire your neighbors to take their BBQ game to the next level as well.
1. Greek Lemon Skewers
Greek food is always a crowd pleasing dish to serve at any gathering, but rarely is it thought of for a summer BBQ. This fresh recipe has it's own home made dressing that will be a healthy alternative to a heavy burger doused in high calorie toppings.
2
2. Grilled Sweet Potatoes
Looking for a new side dish to go with you main? Look no further! These quick and easy Sweet Potatoes will fill your body with delicious nutrients while tasting so good, you'll think they're bad for you.
3
3. Hawaiian Chicken Kabobs
After travelling to Hawaii last summer, my husband and I brought our renewed love for fresh fruit home and grilled up these Kabobs. The salty and sweet of the chicken and pineapple make the dish super delicious and oh so crave-able.
4
4. Maple Brown Sugar BBQ Ribs
Mmmmmmm. This is definitely a cheat meal and totally worth it! Blow your guests away with these melt-in-your-mouth ribs that will possibly encourage your friends and family to stay at your place forever. So, we are sorry in advance.
5
5. Bacon BBQ Chicken Bombs
A fun, surprising meal option for adventurous family members and guests! This bomb is packed with a salty beginning and a spicy finish. These Bacon BBQ Chicken Bombs will be the talk of the summer party.
6
6. Swiss Stuffed Burgers
Yet another crowd pleasing dish that puts the average hamburger to shame. After making these burgers, your guests may never allow you to turn back to an easier option in the future. Filled with full flavor and tons of protein, these burgers will give you energy for days!
7
7. Grilled Salmon Skewers
Alright, after a slightly unhealthy intermission in this BBQ article, we are back to healthy eating! These Salmon Skewers are an untraditional departure from the average skewer and is packed with all those good fats you want and need.
8
8. Grilled Bacon Wrapped Asparagus
We love recipes that are simple to follow and are achievable for any level of cook. This recipe is so easy, and so delicious. You can serve them as a side dish or on top of a salad.
9
9. Grilled Corn with Cilantro Lime Butter
A summer favorite that we thought we could only get at the closest take out restaurant! Now, we know how to make it at home. There is nothing like freshly BBQ'd food with a side of corn on the cob on a warm summer day.
10
10. Lemon Butter Grilled Lobster Tails
Depart from having any beef at a BBQ and serve these melt-in-your-mouth lobster tails. This light supper will leave room for all the irresistible side dishes you have prepared for your guests and maybe even some room for dessert!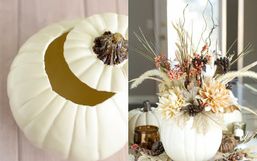 This holiday season, gather around the table and enjoy a delicious meal with those you love.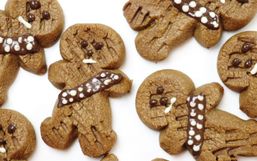 A long time ago in a galaxy far, far away… ...is a party you better get creating a menu for!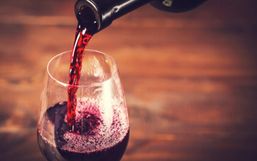 There's no better way to wind down from a busy day than to catch up on your favorite shows with snacks in hand, amirite?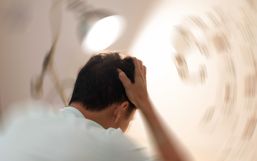 Many people are seeing great success with the keto diet and though a lot of us thought this would be a soon-to-go fad, this keto...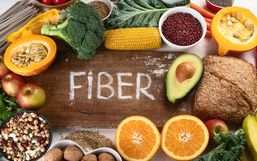 For some, healthy eating is no easy feat. The secret to being successful is to create a balanced approach that allows you to fill...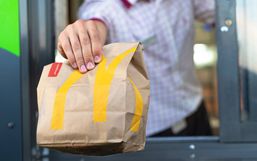 Nothing quite compares to a good ole homecooked meal but sometimes life gets busy. That's where fast-food comes in!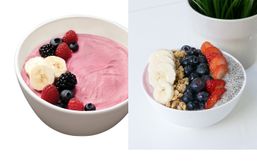 Yogurtland, the leader in self-serve frozen yogurt has no shortage of delicious options.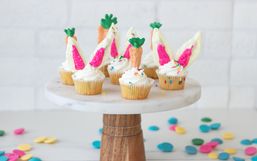 Easter is almost here and to get you into the holiday spirit we're sharing fun Easter snacks that your kids will actually want to...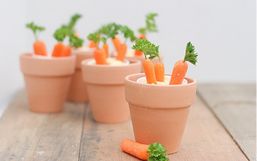 Make Easter fun for kids by whipping up cool and festive snacks.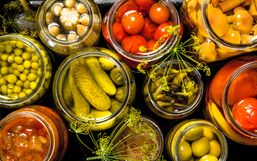 Keeping your pantry stocked with essential items is always a good idea because with the right ingredients you can whip a delicious...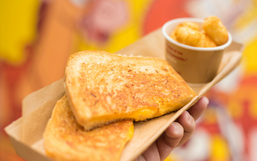 Good news Disney fans, Disney is sharing more ways for you to enjoy their iconic treats at home.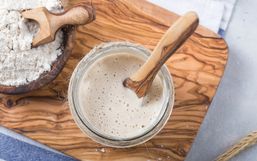 People are flexing their "making-from-scratch" muscles while stuck inside, which has caused a rise in bread baking!