As a little old lady once famously asked: "Where's the beef?" Well, normally you only have to look as far as the nearest burger to answer that question, but today we're switching things up! Lots of people are choosing to eat less red meat these days so we thought this was the perfect opportunity to talk about some non-beef burger options. So if you don't eat beef, or if you're just looking for a change from the same old, same old, you're going to love these 15 burger recipes that don't involve the cows.
1. Teriyaki Turkey Burgers
There are plenty of other carnivore-approved burger options out there, and these turkey burgers are proof that you don't need beef to make a lip-smacking good burger! These teriyaki turkey patties are topped with sweet grilled pineapple slices and smoky charred red onion for an awesome taste sensation.
2. Spicy Chickpea Veggie Burgers

The problem with many veggie burgers is that they're often lacking in the flavor department, and they can have a hard time staying together on the barbecue. Not these spicy chickpea burgers though! They're packed with flavor and hold their shape when cooked, meaning they won't leave a mess behind on your grill.
3. Thai Chicken Burgers
If you love the bright, fresh flavors of Thai cuisine you're going to love these delicious chicken burgers that bring all the best flavors of Southeast Asia into your home. Flavorful chicken patties are topped with Thai slaw and peanut dressing for a burger so pretty you won't even want to eat it (well, almost.)
4. Chunky Portabella Mushroom Burgers

Mushrooms are always a great beef alternative since they're hearty, meaty texture and umami flavor satisfies even the biggest carnivores. These delicious burgers use portabella mushrooms (like portobellos but smaller) and steak seasoning for a burger with big, bold flavor.
5. Chipotle Pork Burgers
If you crave the smoky spicy flavors of chipotle and barbecue, you have to try these tempting pork burgers. Chipotle pork patties are topped with gooey melted cheese and fresh sliced avocado. Top with your favorite barbecue sauce for a scrumptiously satisfying burger.
6. Sweet Potato and Black Bean Burgers

There's no combination that satisfies quite like sweet potato and black beans! Meat-atarians and veggie lovers alike will love these tasty burgers that pack in tons of flavor and healthy fibre between two buns.
7. Salmon Burgers with Avocado Salsa
I don't know about you but I'm wild about salmon these days, so these amazing looking salmon burgers are going to be on my menu very soon. Plus who could resist a burger topped with fresh avocado salsa??
8. Spicy Cauliflower Burgers

Lately we've been seeing cauliflower used in so many different ways, from gluten-free pizza crusts to the infamous cauliflower 'rice', it was only a matter of time before it broke into the burger world as well!
9. Vietnamese Pork Burger
This mouth-watering pork burger combines all the best parts of Vietnamese cuisine with fresh herbs, a sweet and spicy dipping sauce and tangy pickled carrot and daikon radish ribbons. It's a real showstopper that will have guests talking at your next barbecue!
10. Baked Falafel Burgers

Falafels have been a tasty vegetarian option for a long time, but I'm not sure why someone didn't shape them into burgers sooner?! These easy falafel burgers have only seven ingredients and have a crispy, crunchy crust with a moist, tender interior. Top with garlic-tahini dressing for an outstanding alternative burger.
11. Cheddar-Stuffed BBQ Turkey Burgers
I've seen beef burgers stuffed six ways from Sunday with all sorts of things like bacon, butter and ooey gooey cheese, but you don't need beef to make a scrumptious stuffed burger! These turkey burgers are stuffed with melty cheddar and topped with smoky barbecue sauce and sweet sauteed onions.
12. Mediterranean Quinoa Burgers

Ok the words "quinoa burgers" don't exactly make many people get excited or jump for joy, but trust me, this recipe is a must make! Chickpea, quinoa and feta patties are topped with a delicious blend of tomatoes, olives and herbs that will leave you dreaming of days in the Mediterranean.
13. Greek Chicken Burgers
Don't leave the Mediterranean just yet! These Greek-inspired chicken burgers are packed with feta cheese, roasted red pepper and mint and get topped with a savory blend of Greek yogurt sauce, fresh mint and parsley.
14. Banh Mi Burgers
These burgers take the much-loved sandwiches of Vietnam and turn them into a flavor-packed burger. The crusty baguette is replaced by a soft burger bun with a crusty shell and the patty is topped with the traditional fixings of cucumbers, shredded carrot and fresh cilantro.
15. Ahi Tuna Sriracha Burger
Beef burgers are usually heavy and loaded with post-consumption guilt, but that's not the case for these light and tasty ahi tuna burgers! Sushi grade ahi tuna is diced and combined with Asian seasonings for a burger that's anything but ordinary.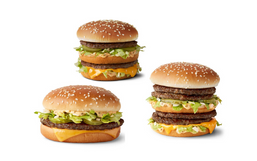 The McDonald's Big Mac Burger made it's debut nationwide back in 1968 and since then it has become simply iconic!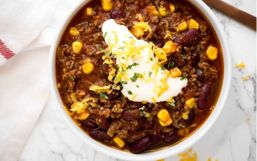 Ground beef is an inexpensive ingredient. It cooks quickly and it can be incorporated into many different recipes.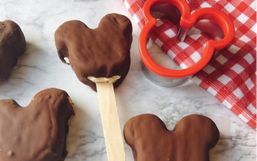 When planning a Disney vacation it's important to plan a well thought out itinerary.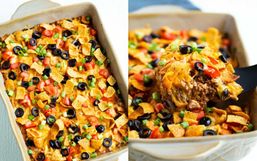 Whether you celebrate Taco Tuesday every week or like to dig into delicious tacos occasionally you have got to try these tasty and...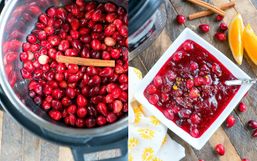 The holidays are a busy time of year, between hosting guests, planning a dinner, and catering to everyone's needs it can get...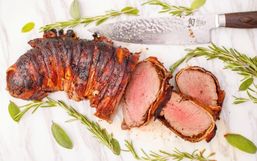 Committing to the keto diet requires hard work and dedication, especially if you want to remain in ketosis.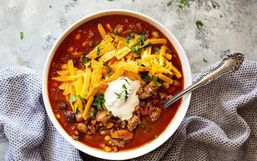 There is nothing quite as satisfying as eating soup on a cold or dreary day or for when you're feeling under the weather.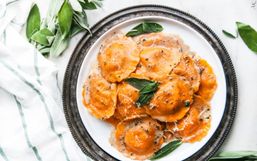 Many enjoy the season of summer because of the warm weather, longer days, fresh meals, and of course the trips to the beach.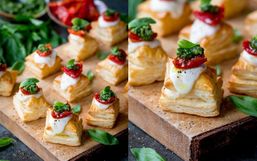 The holiday season is upon us and with that comes many holiday parties!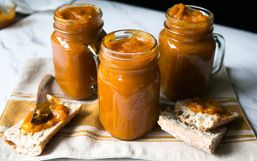 The season of fall is a favorite for many because it means crisp air, cozy layered clothing, and of course comforting meals.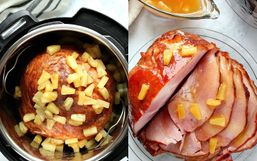 The holiday season is busy, between decorating for Christmas, hosting parties, buying and wrapping gifts it can all be...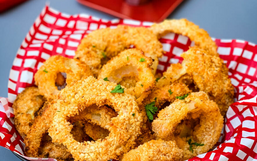 Everyone and their besties have an Instant Pot pressure cooker these days, and if you don't have one yet, you really need to get...