TGI Friday's is renowned for its delicious cocktails but the restaurant chain is also known for its crave-worthy food menu too (especially their potato skins!). The chain just announced that they're adding new loaded burgers to their menu and let us be the first to tell you, they are epic!
The loaded burger lineup features not one but three delicious options. Each burger is piled high with epic toppings and they're finished with delicious apps like potato skins and egg rolls! New Loaded Burgers are already available at your local TGI Friday's. You can dine-in or order takeout to enjoy them at home — your choice. Oh, and be sure to show up with an appetite because these burgers are seriously stacked sky-high!
Here are the three Loaded Burgers you don't want to miss!
TGI Friday's Guinness Pub Burger
First on the menu is the new Guinness Pub Burger which features a delicious burger patty made with Guinness Draught Stout. It's then topped with tasty toppings like cheddar cheese, bacon, lettuce, tomato, red onions, pickles, and loaded with a savory beer-cheese sauce. Finally, the burger is finished with one of TGI Friday's famous Loaded Potato Skins!
TGI Friday's Philly Cheesesteak Burger
Alright fans, get excited because TGI Friday's Philly Cheesesteak Burger is making a comeback! This returning burger features layers of roast beef, onions, red and green bell peppers, and melted cheese. To set the burger over the top it's then topped with a Philly Cheesesteak Egg Roll! Can this get any better?!
TGI Friday's Loaded Cheese Fry Burger
Last but surely not least is the new Loaded Cheese Fry Burger. This burger features awesome toppings like American cheese, lettuce, tomato, red onions, pickles, and is loaded with bacon-cheese fries and poblano queso! The burger is then finished with one of their famous loaded potato skins!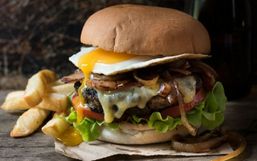 As Gigi Hadid says, "Eat clean to stay fit; have a burger to stay sane." And today, that is exactly what we plan to do!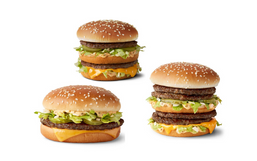 The McDonald's Big Mac Burger made it's debut nationwide back in 1968 and since then it has become simply iconic!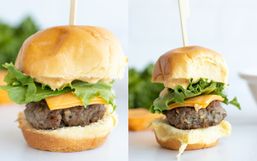 These Big Mac Bites are absolutely drool-worthy and the Copycat Big Mac Sauce is spot on - you wouldn't even know it didn't come...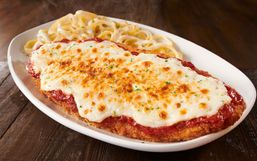 Mmm... is there anything more delicious than chicken parm? It's perfectly crispy on the outside with tender chicken on the inside...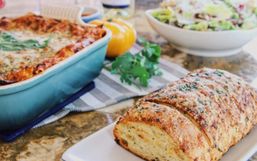 National Lasagna Day is quickly approaching (July 29, 2020), and North Italia wants to help you celebrate!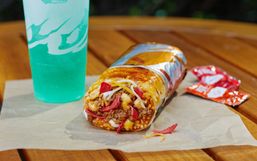 Taco Bell is no stranger to innovative and exciting menu items.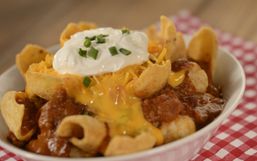 With the Disney parks temporarily closed, Disney has been thinking of fun and innovative ways so you can feel like you're at...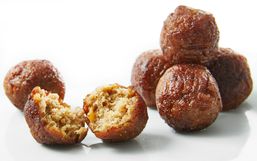 IKEA is renowned for its modern, affordable furniture but they also offer delicious food.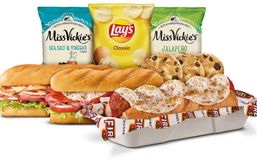 While restaurants and other sources of entertainment remain temporarily closed, many of us are spending more time in the kitchen...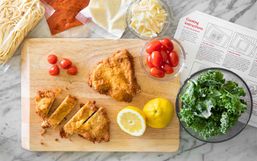 Most restaurants have temporarily closed their dine-in option but that isn't stopping them from making sure their fans get their...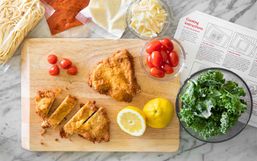 With the dine-in option temporarily closed, restaurants are finding creative ways to serve their customers!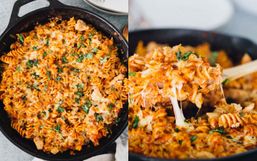 Stocking your pantry with nonperishable items is a great way to ensure you have ingredients readily available.