As Gigi Hadid says, "Eat clean to stay fit; have a burger to stay sane." And today, that is exactly what we plan to do! These burgers are the right way to do cheat day. Filled with all your favorite foods, from goat's cheese to guacamole, these recipes are sure to hit the spot when you're needing a gourmet cheat day. Throw together some home made fries, or a green salad for your side, grab a bun and get ready to cheat at your diet for one, glorious meal. Enjoy!
1. Blue Cheese and Crispy Fried Onion Burgers
This recipe is just too good to be true! It has everything we love and so much more. Burgers taste better when they're made at home to start with, so when you add all these special toppings, nothing can beat it!
2. Mushroom Beef Burger
Mushrooms are just SO good on a burger. Make this simple yet memorable recipe to fill your belly with a whole pile of tasty goodness and get you in the mood for summertime!
3. Halloumi Burgers with Sticky Cheese Sauce
Getting tired of the same old burger? This Halloumi burger will surprise your tastebuds in the best way possible. You'll never make the same old burger after this with all the inspiration hidden within this recipe.
4. Mexican Guacamole Burgers
Who doesn't love a little guac? I actively look for recipes that require guacamole just as an excuse to eat more of it. And with all those healthy fats, why wouldn't you want to eat more? This burger is packed with the good stuff and pairs well with some nacho chips and salsa.
5. Fried Mozzarella and Sun Dried Tomato Burgers
This fancy schmancy burger is the perfect little treat for a day where you're too tired to get dressed up to go out for a fancy supper, but are still wanting that gourmet meal for cheat day.
6. Bacon Jam Burger with Gruyere Cheese
Bacon. Jam. Yes, it's a thing and it's calling your name along with all the other delicious toppings on this fluffy burger bun. Don't forget to pair with your favorite summer drink for a perfect TGIF meal.
7. Balsamic Caramelized Onion Turkey Burgers
If you want to master one topping that goes well on any kind of meat or meal, it's balsamic caramelized onions. They taste incredible on anything, but they truly take your burger to the next level.
8. Teriyaki Turkey Burgers
No ketchup here! Get your teriyaki fix with this sweet burger that is packed with pineapple and a whole lot of sauce. These burgers will be a crowd favorite from dinner parties to BBQ's and have guests asking for seconds.
9. Loaded Beef Hamburgers
It has everything! Topped off with a fried egg and an amazing beef patty, you can't go wrong here. Add whatever sauces you wish to make this meal your own.
10. Bacon Burgers with Bourbon Caramelized Onions and Goat Cheese
So much deliciousness in one bun. The creamy goat cheese contrasts so well with the thick beef patty and ever so sweet onions. The arugula adds a fresh twist to create your ultimate cheat day burger that is simple yet exciting.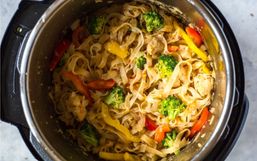 The Instant Pot has many amazing capabilities. For example, it can cook a meal without heating up the kitchen (perfect for...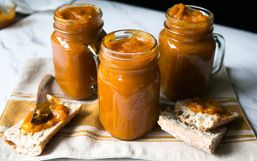 The season of fall is a favorite for many because it means crisp air, cozy layered clothing, and of course comforting meals.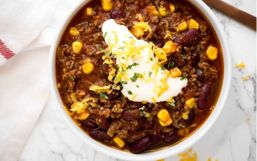 Ground beef is an inexpensive ingredient. It cooks quickly and it can be incorporated into many different recipes.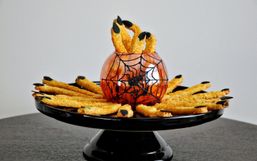 Spooky season is here and it's time go all out for this fun holiday.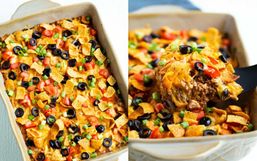 Whether you celebrate Taco Tuesday every week or like to dig into delicious tacos occasionally you have got to try these tasty and...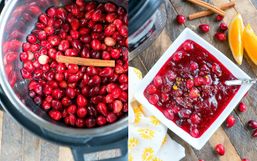 The holidays are a busy time of year, between hosting guests, planning a dinner, and catering to everyone's needs it can get...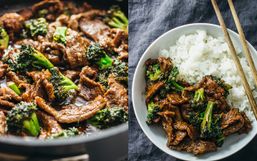 Going out to eat is a great way to treat yourself plus it means you don't have to put any effort into cooking and not to mention,...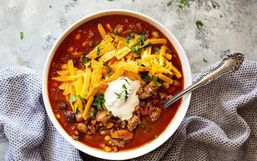 There is nothing quite as satisfying as eating soup on a cold or dreary day or for when you're feeling under the weather.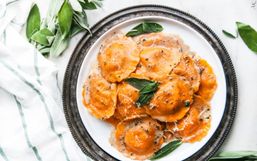 Many enjoy the season of summer because of the warm weather, longer days, fresh meals, and of course the trips to the beach.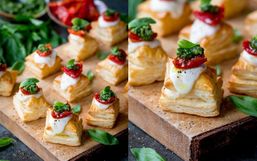 The holiday season is upon us and with that comes many holiday parties!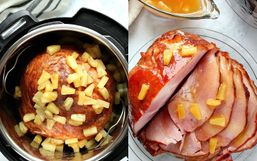 The holiday season is busy, between decorating for Christmas, hosting parties, buying and wrapping gifts it can all be...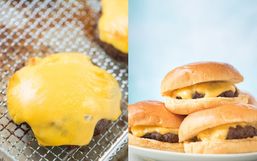 Kitchen gadgets are getting more and more impressive every year. The Instant Pot has been the most sought after kitchen appliance...