Barbecue season is back and Forkly has 21 unique ideas for delicious BBQ side dishes.
Barbecuing is an easy and efficient way to make mouth-watering meals. You always need some excellent side dishes to accompany these BBQ'd wonders, so we have compiled a list of both grilled and raw side dishes that will satisfy your dinner guests and have them asking for seconds. They are delicious, memorable and can be made very quickly! Enjoy!
2
1. Easy Balsamic Grilled Vegetables with Goat Cheese
A quick and easy tray of veggies to throw together last minute. It looks and tastes better than when you order them in a restaurant and have a great tangy and salty flavor.
3
2. Balsamic Garlic Grilled Mushroom Skewers
Who loves mushrooms? I do! These amazing skewers are a great addition to a steak dinner and are absolutely packed with flavor and a little smoke.
4
3. Grilled Fajita Vegetable Skewers
These fun and colorful skewers are definitely a crowd favorite. One of the best parts about this recipe is that you don't have to use any utensils to eat this side dish.
5
4. Roasted Asparagus, Tomato and Feta Couscous
It can be served as a side dish for supper and also served as an entree for lunch the next day. I personally have been really enjoying couscous lately because of its dense, soft texture and fast cooking time.
6
5. Grilled Zucchini Boats With Tomato And Feta
Fill up your zucchinis with some major flavor! Zucchini is already a great veggie to grill, but it tastes even better when it's filled with all your favorite cheeses and produce as well.
7
6. Grilled Watermelon and Avocado Salad with Lime and Feta
I can't wait to try out this recipe! It's so original, and I doubt any of your dinner guests will have tried grilling watermelon before.
8
7. Cabbage, Radish and Apple Cole Slaw
Looking for a quick salad to make on the run? This cole slaw is not from a bag (communal BBQ's always give extra points to home made contributions) and it doesn't take very much time (that's where you give yourself extra points). It's a win win all around!
9
8. Griddled Sweet Potatoes with Mint, Chili and Smoked Garlic
I thought I had tried eating sweet potatoes in every form possible. But I stand corrected! These grilled sweet potatoes are a unique way to enjoy one a summer's favorite squashes while keeping everything cooking on the grill.
10
9. Mediterranean Beets with Garlic and Olive Oil
You won't believe how easy this side dish is! It looks so classy but takes only a couple minutes to make. We are all about throwing together dishes like these!
11
10. Grilled Watermelon, Feta and Basil Salad
Another grilled watermelon salad but much more basic. It's so simple yet absolutely delicious with the balsamic reduction adding a tangy edge to a sweet and salty salad.
12
11. Prosciutto Wrapped Asparagus
I'm a huge prosciutto lover! These stocks of asparagus are wrapped up with one of my favorite meats and grilled to golden perfection on the BBQ. Even your kids will be asking for seconds with this recipe!
13
12. Grilled Watermelon
Yes, I know this is our third grilled watermelon recipe, but here's what I think. You'll try it once, fall in love, and then say "I need more grilled watermelon recipes!" So, I'm skipping that step and giving them to you all at once so you can grill watermelon until your heart is content.
14
13. BBQ Black Eye Pea Collard Rolls
Who doesn't love a good collard green? Packed with protein and mushrooms, this dish will have all our vegan and vegetarian friends jumping for joy when they see this on your grill.
15
14. Arugula Salad with Parmesan, Lemon and Olive Oil
Okay, so this recipe is your best friend when you find out last minute that an extended family member is coming for supper. You just grab a little oil, parmesan, lemon, salt and arugula and you have yourself a very gourmet salad.
16
15. Keto Broccoli Slaw
Staying away from those carbs and sugars? Have no fear! This slaw is made just for you so that you can feel fully immersed in grill season without any regrets.
17
16. Roasted Cauliflower Salad with Lemon Tahini Dressing
Cauliflower is all the rage these days and it doesn't stop in the kitchen. Add some of this white veggie to your grill to create a flavorful and, might I say, memorable salad!
18
17. Jamaican Jerk Grilled Eggplant
Have you ever seen someone get excited for eggplant? I haven't. But that's about to change with this recipe. It's so packed with flavor, your family will have no idea they're eating eggplant.
19
18. Grilled Avocado Romaine Caesar Salad
Have a foodie coming for supper? This deconstructed salad with homemade Cesar dressing will blow. your. mind. Not to mention that all of it is roasted on the grill!
20
19. Bacon Wrapped Grilled Peaches with Balsamic Glaze
Have you ever had a grilled peach? Let me tell you, it's an amazing experience. Serve as a late night snack or as a side dish, this finger food will send your tastebuds on a salty and sweet adventure.
21
20. Summer Grilled Corn Salad
Serve as a side to a homemade hamburger or as a filling to a grilled chicken wrap. No matter what you decide to do with it, it's going to be SO good.
22
21. Mediterranean Quinoa Salad
Everyone will love this light and delicious Mediterranean quinoa salad. It's made with simple and fresh ingredients and accompanied by a homemade dressing. It may be easy to whip together but it surely packs a ton of lovely flavors!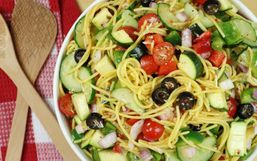 A tasty pasta salad made with a gluten-free corn based spaghetti made with fresh summer veggies such as cherry tomatoes, zucchini,...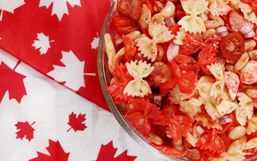 So you've volunteered yourself to bring a salad to your Canada Day festivities this weekend. Splendid!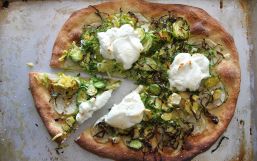 Brussels sprouts were our worst villain in childhood dinners. Whether your mother attempted to make you choke down these little...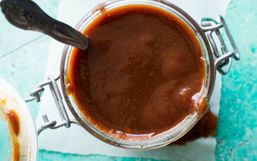 BBQ season is every food enthusiast's favorite time of year but most food connoisseurs will agree the key ingredient in any...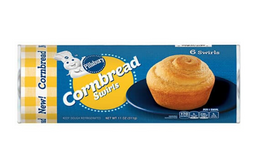 You can never go wrong with a side of cornbread. It's soft, crumbly, sweet, and savory and the smell of it baking in the oven is...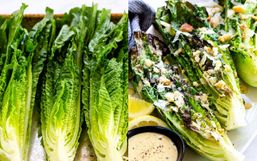 Mmm... nothing quite beats tender chicken wings smothered in your favorite sauces.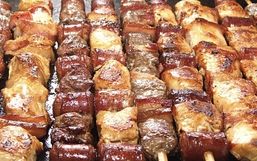 Father's Day is just a few weeks away and we have some great ideas to help put a smile on your dad's face this year.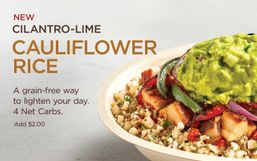 Cauliflower is one of the coolest, most versatile vegetables out there.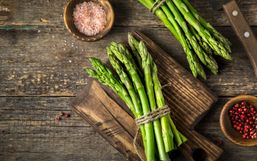 Summer is here and that means many delicious fruits and vegetables are in season!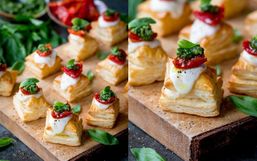 The holiday season is upon us and with that comes many holiday parties!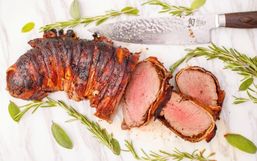 Committing to the keto diet requires hard work and dedication, especially if you want to remain in ketosis.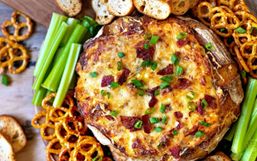 Crispy bacon is especially enjoyed for breakfast but it has quickly made its way into every meal of the day!