Eating a big juicy burger for cheat day can be just the meal you need to kick off a healthy week with your burger craving met. But what happens during the week when you are having that same burger craving but you can't eat the burger you ate for cheat day? Instead of breaking down, stay strong! We have some healthy burgers that will taste SO delicious and satisfy any craving you have for junk food. From chickpeas to chicken, these burgers will test your creativity in the kitchen and make your family love you even more than they thought was possible. Let's get started!
1. Sun dried Tomato Chickpea Burgers
Pick up some wholesome burger buns that are filled with tons of whole grains and top off this chickpea burger with your favorite produce, such as avocado, sprouts and a little kale. It will taste so good and will fill that hungry stomach of yours.
2. 5 Ingredient Black Bean Burgers
Black bean burgers are so yummy and when you eat it without the bun, you can get super creative with your toppings. Make it really fun and colorful so you don't miss that fluffy bun!
3. Best Dang Vegan Burger
Make this scrumptious vegan burger for all your dinner guests to accommodate all eating restrictions and satisfy all those burger cravings! Add some crispy onions to top it off and you won't be disappointed.
4. Greek Turkey Burgers with Tzatziki Sauce
GREEK FOOD! So good. Anyway, create your very own slice of Greece at home with some home made Tzatziki sauce and fresh chicken burgers. Serve with a greek salad.
5. Quinoa and Swiss Chard Patties and Avocado Tahini Dip
Looking for a more creative dish to serve with a fun twist? This burger is made with Quinoa! No need to serve with a bun because your carbs are built right into the burger.
6. Mediterranean Chickpea Burgers
A vegetarian version of Greek food! This burger is hearty and will fill you up quickly with lots of vitamins and minerals from your favorite fruit and veggie toppings!
7. Baked Sweet Potato Black Bean Veggie Burgers
Sweet potato is delicious in every context, and this burger is no exception. It is sweet and savoury all at the same time. Copy this burger exactly by slicing paper thin slices of cucumber to add some refreshing flavor on top!
8. 21 Day Fix Turkey Burgers with Goat Cheese and Citrus Maple Dijon
Sometimes diets and cleanses can get in the way of enjoying the foods you love most. If that is your current situation, make this burger! It's part of the 21 day fix so you won't have to break your health habits to enjoy this memorable meal.
9. California Burger
Get a bite of Cali in this fresh and ever so flavorful burger! It's packed with everything we love, including a little Guac. What more could you ask for?
10. Spinach and Feta Chicken Burgers
How amazing does this burger look? It looks so bad for you, but it really isn't. If your diet is making your crazy, whip this up before you snap!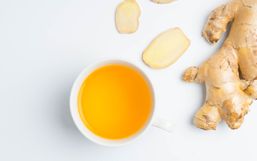 Ginger has been used for thousands of years to treat minor illnesses.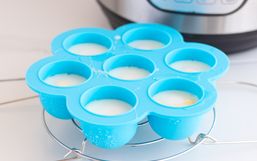 Poached eggs are a delicious addition to your breakfast and a great way to add protein without all the extra oil of a fried egg.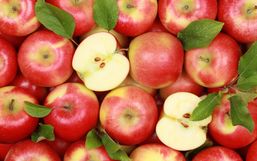 Bloating happens when the stomach becomes swollen after eating and that feeling is never a fun experience.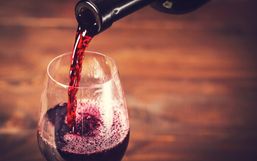 We've all heard it before "be sure to get a good night sleep". But do you know how important that statement really is?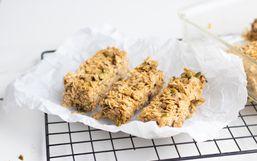 Granola bars are perfect for so many moments: breakfast time; an at-work or school-safe snack; a picnic, playground, or...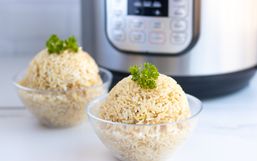 Rice is a staple in most people's homes, including mine! It's filling and the perfect complement to so many dishes, from meat...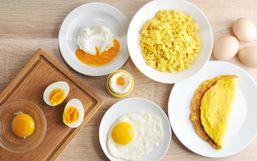 Here's the thing, we tend to put a lot of emphasis on what we shouldn't be eating but it's time the foods we really should be...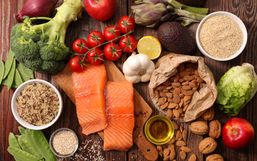 Being comfortable in your body is essential to living a happy life.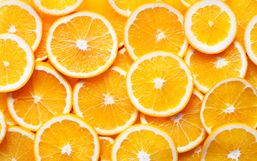 Surely you've heard the word antioxidant thrown around time and time again.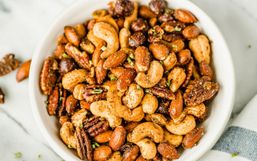 The paleolithic diet, also known as the paleo diet, the caveman diet, or the stone-age diet is a meal plan that predominately...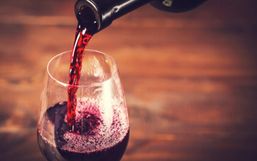 There's no better way to wind down from a busy day than to catch up on your favorite shows with snacks in hand, amirite?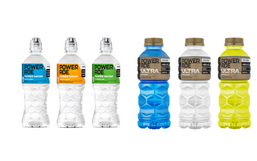 Coca Cola Company unveiled that they are launching two new zero-sugar products to their Powerade brand.