After all those April showers we've been getting, it is FINALLY time to whip out that BBQ! While it may be easy to throw some BBQ sauce on your meat of choice for an easy supper, try taking some time to create a beautiful dry rub that will take your meats to the next level and taste like restaurant quality. A dry rub can be as simple as salt and pepper, or as elaborate as including garlic, brown sugar and paprika. There's really no wrong way to do it, but here are a few ideas to get you started this spring so you can be a pro dry rub chef by the summer.
1. Buffalo Dry Rub
This sweet and spicy dry rub will help you take your meat game to the next level and have your guests thinking they're at a southwest steakhouse.
2. Chicken Dry Rub
Put Swiss Chalet to shame with this mouth watering dry rub. It won't just be another chicken dinner – it will be a fantastic chicken FEAST!
3. Basic BBQ Rub
Looking for a quick rub to go on any meat? Here's your recipe! Try it out on pork, steak or chicken and you won't be disappointed. It's a easy way to get into the Dry Rub game, but I promise you, once you try it out, you'll never be able to go back!
4. Rib and Chicken Rub
Much like the basic dry rub, this is a versatile meat rub. It's a little more complex, but so is the flavor! Mix these fantastic spices and sugars together to create one scrumptious meal.
5. BBQ Spice Rub
For this delicious rub, the dried thyme brings in a great twist to your average BBQ Dry Rub. Add to your favorite BBQ meat and you will be taken off guard by how delicious this is!
6. Smokin' Summer Spice Dry Rub
A lovely blend a smokey summer notes that will have you dreaming of long summer days!
7. Texas Style Dry Rub
Take it down south with this dry rub that stores easily in a sweet little mason jar and adds a kick to your supper.
8. Italian Herb Rub
Sometimes dry rubs are all about the Italian flavor! It's super simple and adds that home cooked Italian taste to your chicken, pork or fish.
9. Sweet and Smokey
This concoction of incredible spices and sugars sounds absolutely to die for! I can't wait to try this out on my next BBQ meal.
10. Jamaican Jerk Rub
Get excited, Mon, this dry rub has us craving some seriously amazing Jamaican food!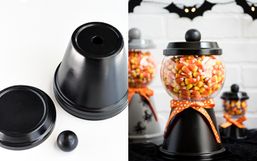 Holidays are fun and only come once a year so this year go all out and host an epic Halloween party!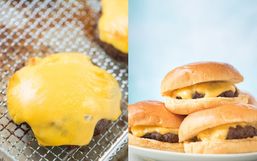 Kitchen gadgets are getting more and more impressive every year. The Instant Pot has been the most sought after kitchen appliance...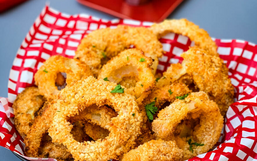 Everyone and their besties have an Instant Pot pressure cooker these days, and if you don't have one yet, you really need to get...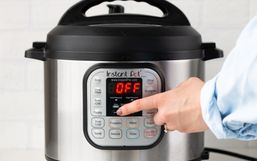 Do you know what FOMO is? Fear of missing out. I've been experiencing it ever since everyone under the sun got an Instant Pot for...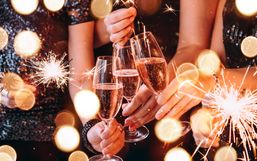 There is no better way to celebrate the end of a year and the fresh new start of a new one than to go all out at a New Year's Eve...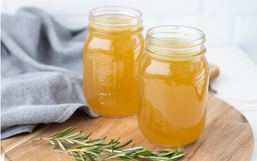 So, you're sick in bed and your stomach is grumbling and you don't know what to eat that won't make you throw up.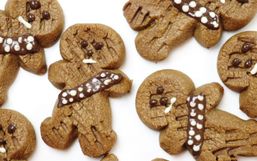 A long time ago in a galaxy far, far away… ...is a party you better get creating a menu for!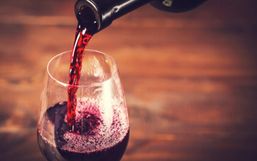 There's no better way to wind down from a busy day than to catch up on your favorite shows with snacks in hand, amirite?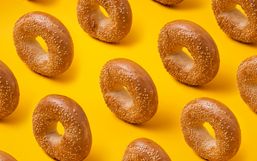 Mark your calendars, National Bagel Day is happening on January 15th, 2020 which means you get to score delicious deals!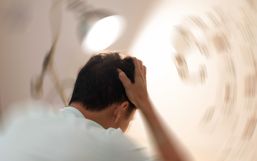 Many people are seeing great success with the keto diet and though a lot of us thought this would be a soon-to-go fad, this keto...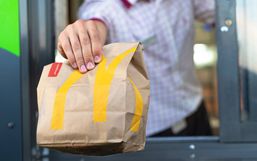 Nothing quite compares to a good ole homecooked meal but sometimes life gets busy. That's where fast-food comes in!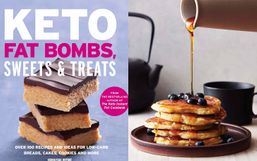 Following a diet is never easy -- it requires planning, motivation, and most of all, dedication.