Hard boiling eggs, as simple as they seem, tend to be something you figure out and then you never mess with. You have your method, and you stick to it.
However, traditional ways of boiling them do require a bit of babysitting, which is why the Instant Pot is truly my personal favorite method for hard boiling eggs now.
In 15 minutes you have eggs that peel so easily from the shells and you don't need baking soda or vinegar or salted water to achieve it.
Broken down into 3 five minute segments, these Instant Pot hard boiled eggs are going to change the way you do eggs.
For a bit of info on our own, we used an 8qt Instant Pot that was able to fit all 12 eggs in the bottom on a single layer. We have yet to test stacking them up, so to start I'd recommend placing as many eggs as you can in a single layer.
Want New Instant Pot Recipes and Content Delivered Straight To Your Inbox? Sign up for our Instant Pot Email Newsletter!
Come join our Forkly Instant Pot Insiders Facebook Group! Here you can join the fun and interact with the community to share delicious recipes, gain insightful tips, ask questions, and enjoy the journey of using the Instant Pot!
If you haven't purchased an Instant Pot yet, buy one here: http://amzn.to/2FqPN8R
Ingredients
Dozen raw eggs
1 cup cold water
Equipment
Instant Pot
Instant Pot Steamer Basket (included with Instant Pot)
Method
Place the steamer basket inside the Instant Pot, and place eggs in carefully in a single layer.
Add one cup of water, lock the lid onto the pot, and set the valve to "seal".
Cook on MANUAL HIGH PRESSURE for 5 minutes.
Once the timer goes off, allow it to sit for an additional 5 minutes.
After 5 minutes of a natural release time is up, switch the valve to "vent" and let any excess steam release.
Remove lid, and place eggs into ice cold water in a bowl for 5 minutes. Drain.
When ready to eat, simply peel and enjoy!
Forkly.com is a participant in the Amazon Services LLC Associates Program, an affiliate advertising program designed to provide a means for sites to earn advertising fees by advertising and linking to Forkly.com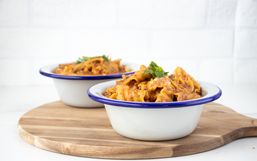 There is no comfort food quite like lasagna and I'm not talking about the frozen version picked up from the grocery store when...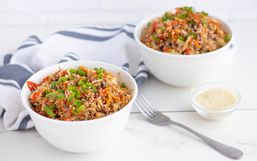 Egg rolls are delicious, let's be honest. But they're crazy unhealthy because they're usually deep fried in those little wrappers!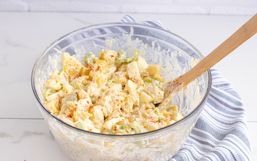 Everyone's potluck favorite is about to get so much easier! Today, we're sharing how the Instant Pot can prepare potato salad...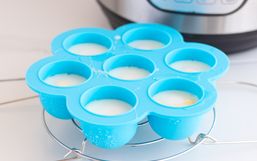 Poached eggs are a delicious addition to your breakfast and a great way to add protein without all the extra oil of a fried egg.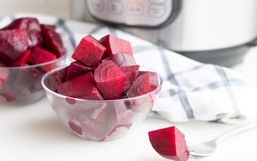 While I love root veggies, they can take a long time to cook. Plus, my oven lets off a lot of heat, making me hesitant to use it...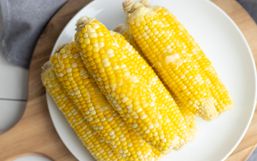 Corn on the Cob is almost in season in our area, but it's already available in grocery stores and is the perfect summer side dish!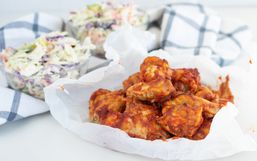 Chicken wings are a favorite meal for many, whether you're eating out at a restaurant or sitting around the dinner table with your...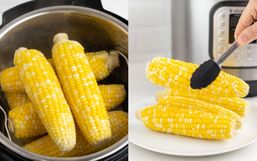 The Instant Pot has built quite a reputation for itself. It can cook meals quickly and often, will require minimal effort too.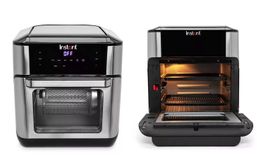 With so many kitchen gadgets on the market, it's hard to know which ones are worth the prime real estate in your kitchen.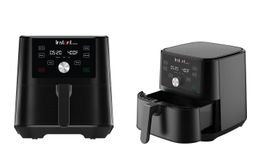 Deep-fried foods are delicious but they come with a cost. Often dripping in oil and full of fat, these not so healthy foods can...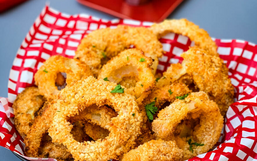 Everyone and their besties have an Instant Pot pressure cooker these days, and if you don't have one yet, you really need to get...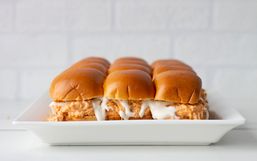 Parties happen all year round and instead of taking on the task of cooking for a crowd, make your next party a potluck party!