Who can resist a warm, rich, chocolatey brownie? Not me! But if you're committed to the Ketogenic diet then you likely have to regularly muster up the power to say "no" to sweets and treats … until now. These low carb brownies are about to become your go-to keto dessert recipe.
We served these up in the office lunchroom and they were gone in minutes, snatched up and enjoyed by keto-dieters and not alike. So go ahead! Bake a pan to stash in your freezer to satisfy that late-night sweet-tooth (while still sticking with your diet, of course) or whip up a batch to bring to your next potluck so you actually have something to snack on. Or do both! We won't judge.
Ingredients
1/4 cup dark cocoa powder
2 tbsp coconut flour
3 eggs
1/2 cup monkfruit sweetener
1 tsp vanilla
3/4 cup butter, melted
1/4 cup sugar-free dark chocolate chips
Pinch of salt
Method
Preheat oven to 325 degrees Fahrenheit.
In a small bowl, combine cocoa powder, coconut flour, and salt. Set aside.
In a second bowl, combine eggs, monkfruit, and vanilla. Mix with a hand mixer until its volume has approximately doubled. This should take about 4 minutes on high.
In a third bowl, melt the butter and stir in the chocolate chips until they melt as well. Fold into the egg mixture until combined.
Add the cocoa powder mixture to the egg mixture in two parts, folding together well each time.
Pour into a greased 8x8 pan.
Bake for 50-55 minutes until cooked through.
Let cool and enjoy!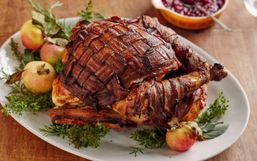 Thanksgiving preparation is hard enough, add in dietary restrictions and then the level of complications keeps rising.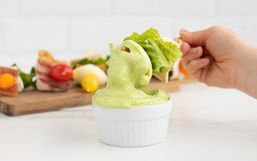 Let me start by answering the question I know you're wondering - "Is this dressing good enough that I should actually take the...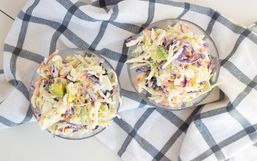 Coleslaw might be on the most beloved summer salads in North America. Why you ask? I have no idea.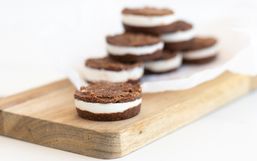 Fat bombs are an essential part of the Keto diet, allowing you to intake a large amount of healthy fats in just a couple of bites.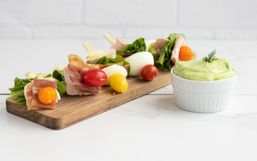 These little Cobb Salads on a Stick are all the deliciousness of a loaded cobb salad without the mess or need to sit down to enjoy...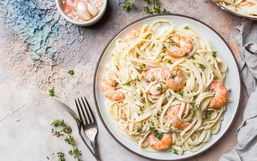 Some may have been lured into the keto diet for weight loss, while others may have been attracted to the idea of indulging in...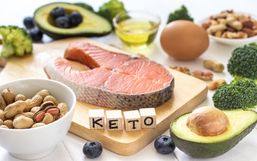 In short, the goal of the keto diet is to fuel your body with the right foods so that your body can enter a metabolic state called...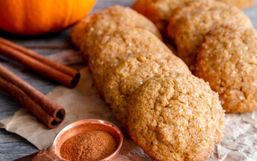 There is a lot to look forward to in fall. For starters, the crisp air brings on beautiful changing leaves, apples are ready to be...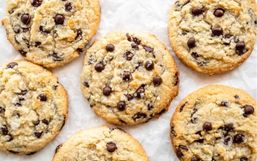 Following any diet alone can be hard but if you're able to encourage the entire family to participate you may be more inclined to...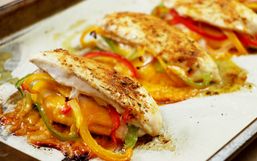 Following the keto diet means that you've committed to eating a diet that is high in fat, low in carbs and moderate in protein.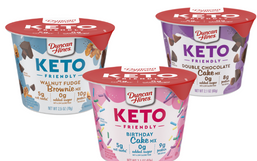 There's nothing better than the convenience of cake mix, especially for those that don't have that natural baking skill!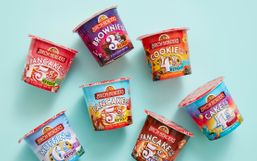 Attention keto-dieters, Birch Benders has a new lineup that you don't want to miss!