Who can resist a warm, rich, chocolatey brownie? Not me! But if you're committed to the Ketogenic diet then you likely have to regularly muster up the power to say "no" to sweets and treats … until now. These low carb brownies are about to become your go-to keto dessert recipe.
We served these up in the office lunchroom and they were gone in minutes, snatched up and enjoyed by keto-dieters and not alike. So go ahead! Bake a pan to stash in your freezer to satisfy that late-night sweet-tooth (while still sticking with your diet, of course) or whip up a batch to bring to your next potluck so you actually have something to snack on. Or do both! We won't judge.
Ingredients
1/4 cup dark cocoa powder
2 tbsp coconut flour
3 eggs
1/2 cup monkfruit sweetener
1 tsp vanilla
3/4 cup butter, melted
1/4 cup sugar-free dark chocolate chips
Pinch of salt
Method
Preheat oven to 325 degrees Fahrenheit.
In a small bowl, combine cocoa powder, coconut flour, and salt. Set aside.
In a second bowl, combine eggs, monkfruit, and vanilla. Mix with a hand mixer until its volume has approximately doubled. This should take about 4 minutes on high.
In a third bowl, melt the butter and stir in the chocolate chips until they melt as well. Fold into the egg mixture until combined.
Add the cocoa powder mixture to the egg mixture in two parts, folding together well each time.
Pour into a greased 8x8 pan.
Bake for 50-55 minutes until cooked through.
Let cool and enjoy!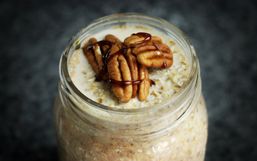 There are so many ways to enjoy overnight oats, once you get started on them, you'll never want to stop.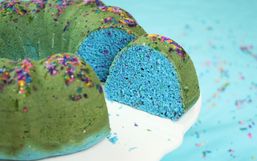 We tried out this "ice cream bread" thing not only once, but twice!
Mmmm, chocolate chip cookies are one of those comforts from home I can never say no to.
Mmmm, lemon desserts are my favorite (next to chocolate of course)!
Ice cream cakes are absolutely to DIE for. Have you heard of ice cream pies though?
Peach season is the best season! It's such a sweet and juicy fruit that is perfect for a day at the beach or in the place of a...
Marshmallows are often a symbol of our childhood in the summer. Roasting marshmallows over a bonfire with friends and family, then...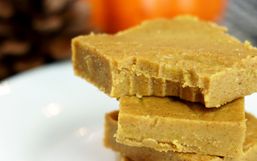 When I was a kid, fudge was something that so rich and decadent it came around maybe once a year.
When we crave chocolate, rarely do our minds first go to white chocolate. Why is that?
When you think of a warm day, what flavors come to mind? Maybe some BBQ flavors like hamburgers, hot dogs and grilled veggies.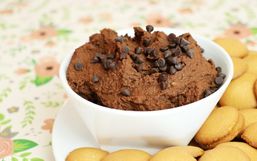 Hummus has forever been a protein-rich dip for your veggies and chips, a spread on your greek wraps and much more.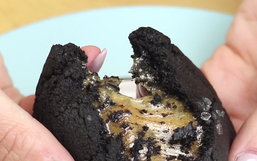 So another year has passed and your little trick or treaters have come home with a sack full of candy, and right at the bottom is...