There's something incredibly heartwarming when baking cookies, especially when they are easy to make, and come out perfectly. Not to mention all that love and work you put into them just happens to put a smile on everyone's face. Because…cookies.
This is a cookie that's light and fluffy, and when you bite into it reminds you exactly of a rich creamy cheesecake. It might just be the best of both worlds – cookies, AND cheesecake.
Closer to the holiday season, cookie-baking becomes a seemingly regular indoor activity. Between potlucks, cookie exchanges, bake sales and sweet treats for the neighbors…it can certainly be hard to stay original and stand out while remaining simplistic and relatively fail-proof.
What I love about these cookies is that while they aren't necessarily "holiday" cookies, they still look like sweet snowballs, and most certainly will stand out on a dessert table.
This recipe is one of the easiest "new" cookies I've ever made. The only thing you'll really need to "babysit" is the baking time. For best results, you want a lightly browned bottom, but not a browned cookie. This recipe should yield you around 3 dozen cookies or more and with a 10 minute bake time, you can complete all your batches easily in about 45 minutes!
Ingredients
8oz (1 block) cream cheese, room temperature
1/2 cup butter, room temperature
1 1/2 cup granulated white sugar
2 eggs
2 tsp vanilla extract
2 1/2 cups flour
2 tsp baking powder
1 tsp salt
1/4 cup powdered sugar
Equipment
2 medium sized mixing bowls
Parchment paper lined baking sheets
Electric mixer/beaters
Cookie scoop or tablespoon
Non-Stick Cooking Spray (helpful)
Method
Preheat oven to 350 degrees Fahrenheit.
Beat together your cream cheese and butter until fluffy and well blended. Add in your white sugar, and continue mixing. Next, add eggs & vanilla and mix until smooth. Set aside.
In a separate bowl, combine your flour, baking powder & salt. Add the dry mixture into your cream cheese mixture, adding just a bit at a time, until it's well blended.
Using a tablespoon or cookie scoop, spray the inside and begin scooping the dough onto your parchment-lined baking sheets, about 1-inch apart from the next.
Bake for about 10 minutes or until the bottoms are lightly browned. Add or subtract a minute of time if needed, as some oven temperatures may vary.
Let cool for a minute or two before transferring to a cooling rack.
Sprinkle/dust with powdered sugar. Enjoy!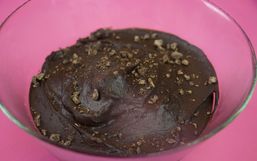 There are many foods you have to limit or give up when you're on the ketogenic diet in order to stay within your daily carb...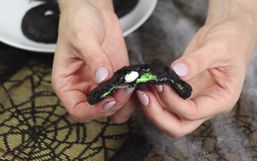 So as a mom of 3 school-aged children you can probably guess that the word "SLIME" has become part of our regular vocabulary.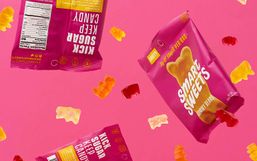 It's no secret that sugar isn't good for you, especially the refined kind we find in sweets.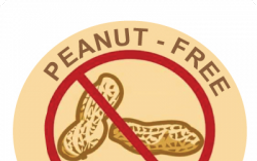 Peanut-free snacks are becoming more and more popular in schools and it's becoming increasingly difficult for parents to find...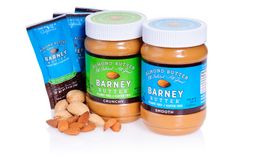 If you or a loved one have an allergy to peanut butter, you'll know just how hard it is to eat safe foods.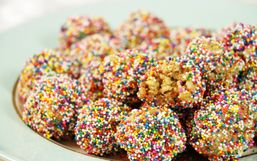 Energy balls are a great way to stay healthy and obviously - energized, while on the go!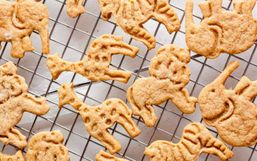 Being a parent can be super fun, but it also has it's challenges.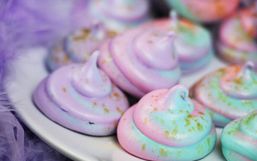 Unicorns seem to be all the craze these days. The mythical creatures are lending themselves as the inspiration to all sorts of...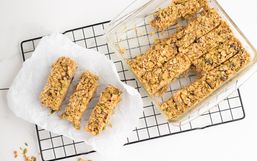 Many schools have a morning snack break to help keep the children's energy levels up.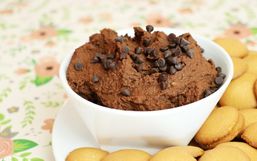 Hummus has forever been a protein-rich dip for your veggies and chips, a spread on your greek wraps and much more.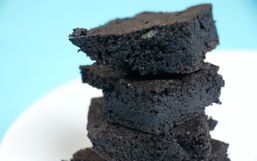 Who can resist a warm, rich, chocolatey brownie? Not me! But if you're committed to the Ketogenic diet then you likely have to...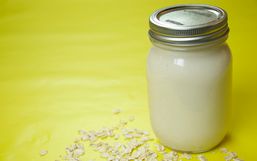 Introducing oat milk! The newest (and in my opinion, the best) addition to the world of non-dairy milk.