So another year has passed and your little trick or treaters have come home with a sack full of candy, and right at the bottom is handfuls of individually wrapped caramels…that they are never going to eat.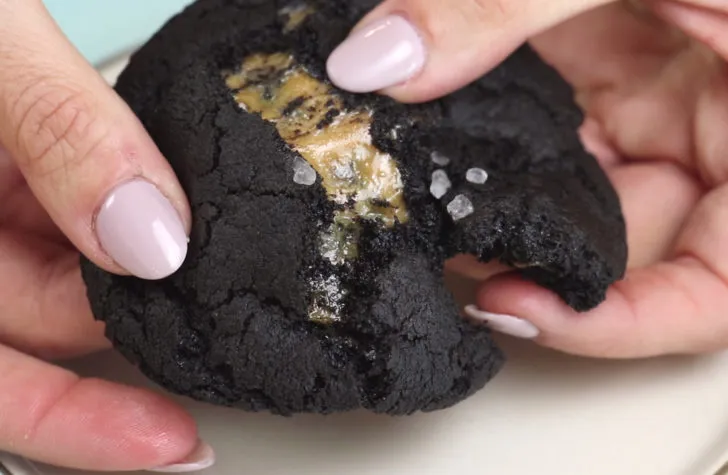 Instead of letting them sit in a treat basket for a year, why not use them as the centre of these decadent cookies that will be a recipe you'll be holding to right into the holiday season when cookie exchanges, potlucks and parties are at an all time high?
These salted caramel dark chocolate cookies will be the ones that have everyone talking, and reaching for more. Trust us. With a fudgy exterior and a creamy caramel centre, topped with chunks of sea salt, it's a whole mouth experience that is not to be missed.
Ingredients
1.5 cups salted butter, room temp
1 cup brown sugar
1 cup white sugar
2 eggs
2 tsp vanilla
2.5 cup all-purpose flour
1 cup dark chocolate cocoa
1/4 cup baking powder
32 caramels, unwrapped
sea salt chunks
Equipment
Hand mixer
Parchment paper lined baking sheet
Method
Preheat oven to 350 degrees Fahrenheit.
Using a hand mixer, cream together the sugars and butter until light and fluffy.
Mix in your eggs and vanilla, and continue to blend.
A bit at a time, add in your flour, dark cocoa and baking powder and mix until it's completely incorporated.
Form cookie balls in your hands, then break open, placing an unwrapped caramel into the centre then resealing the edges, and re-rolling to give it back it's round shape. Top with a pinch of sea salt, and place on a parchment paper lined baking sheet.
Bake for 8-10 minutes. Remove, and let cool for 5 minutes before transferring to a cooling rack. Enjoy!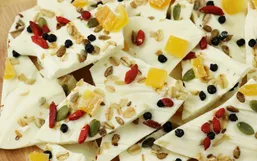 Looking for a healthier version of a chocolate bark? With bulk stores now selling greek yogurt chips, we decided to try our hands...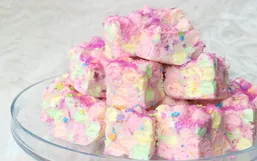 If you've spent any time on the internet at all lately, you may have noticed the growing obsession with rainbows, and pastels and...
We all have those cravings we wish we didn't have. When you're sitting at your desk and all you can think about eating for lunch...
Dessert is just about everyone's favorite part of a meal. All those brownies and cakes can make even the most nutritious person's...
It's wedding season! The dresses are gorgeous, the people are ecstatic and the cupcakes are show stopping.
When the weather gets warm, the kids come outside to play, the birds start singing, and we are suddenly hot again!
Each summer, parties are happing in the street, at the park or on the water.
Summer desserts are always a good idea, especially when they are pre-portioned so you don't overeat all that delicious sugar!
Happy National Sugar Cookie Day! If you were looking for an excuse to make a batch of these chewy, heavenly wonders, this is a...
Rainbow foods are all the rage right now and we aren't mad at it! Rainbows make everyone feel good and can often fill your plate...
Happy National Pecan Pie day! Pecan Pie is one of those desserts you either love or hate.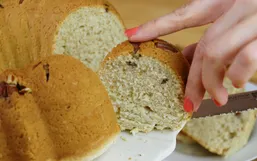 Ever come home from the store and unloaded your bags and had the devastating realization that your tub of ice cream was left too...