Hummus has forever been a protein-rich dip for your veggies and chips, a spread on your greek wraps and much more. Hummus is simply a blend of chickpeas enriched with oils, and seasoning to make it perfect.
So, what exactly is dessert hummus?
All the same things! Except, instead of the savory seasonings and oils, you add in sweet and decadent options to make a dessert dip that will be gone before you know it…and have everyone shocked that it's made from chickpeas.
This is a great clean-eating recipe that's gluten free, vegan, and with no refined sugars! It's completely a feel-good dessert.
It should also be noted that after we made this, we were expecting our coworkers here to reject it for it's "healthy" factor…but instead, it was completely devoured (with rave reviews!).
Your next gathering you will absolutely have to try this. Or, make yourself a batch to snack on for a few days (if you can make it last that long…).
Ingredients
1 can (15oz) Chickpeas, drained & rinsed
4 tbsp Coconut Milk
5 tbsp Cocoa Powder
3 tbsp Maple Syrup
1 tbsp olive oil
1 tsp vanilla extract
Pinch of salt
Dairy-Free Dark Chocolate Chips (for garnish)
Wafers for serving/dipping
Method
Add all the ingredients into a food processor, and blend until smooth. Stop and scrap sides as needed.
Top with dairy-free chocolate chips (we used Enjoy Life brand).
Serve with wafers of your choice!
*Refrigerate any leftovers*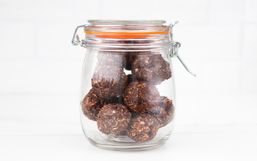 You've probably been seeing recipes for no-bake snack/energy bites online for a few years now. I know I have!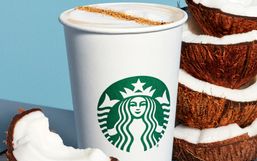 The vegan diet continues to gain popularity and not to mention lactose allergies are on the rise too.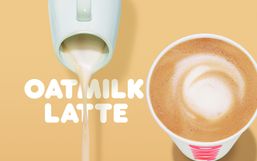 Earlier this week Starbucks announced that they're officially offering 2 new non-dairy beverages nationwide.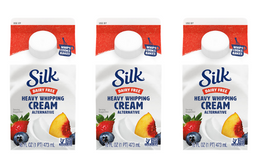 Silk, America's number 1 plant-based beverage brand has added a brand new product to its dairy-free lineup and you seriously need...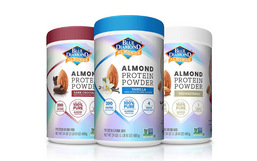 Blue Diamond Growers is entering 2020 with a brand new product, Blue Diamond Almond Protein Powder made from 100% pure almond...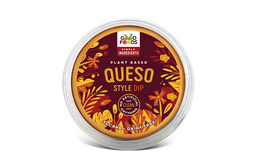 The plant-based diet trend is growing and it shows no signs of stopping!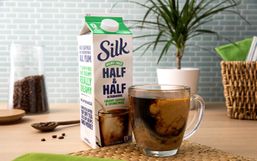 Silk, America's number 1 plant-based beverage brand is back with another exciting announcement!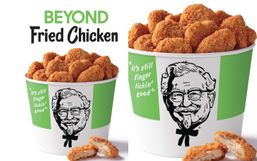 Good news friends, KFC and Beyond Meat are announcing an expanded test of the Beyond Fried Chicken!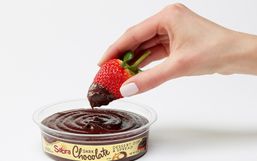 If you haven't heard of dessert hummus yet, it's essentially a sweet spin on a traditionally savory chickpea-based dip.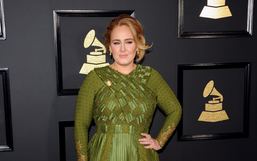 Adele, singer-songwriter and multi-Grammy winner has been making headlines for several years, mostly due to her incredible music...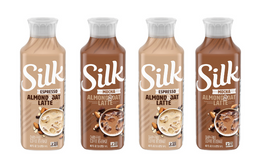 If you don't have time to head to a coffee shop this morning to score your favorite latte, don't fret! Silk, America's No.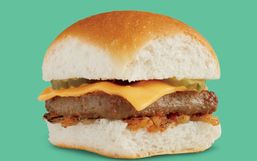 Brace yourselves because White Castle has unveiled amazing news! White Castle announced that they will soon become the very first...