Hummus has forever been a protein-rich dip for your veggies and chips, a spread on your greek wraps and much more. Hummus is simply a blend of chickpeas enriched with oils, and seasoning to make it perfect.
So, what exactly is dessert hummus?
All the same things! Except, instead of the savory seasonings and oils, you add in sweet and decadent options to make a dessert dip that will be gone before you know it…and have everyone shocked that it's made from chickpeas.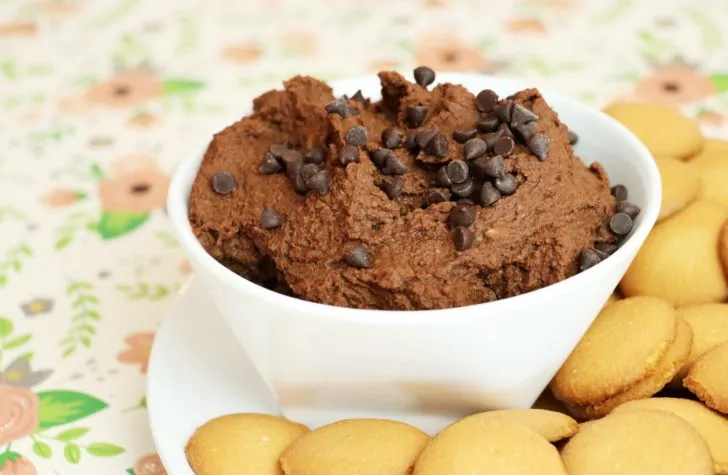 This is a great clean-eating recipe that's gluten free, vegan, and with no refined sugars! It's completely a feel-good dessert.
It should also be noted that after we made this, we were expecting our coworkers here to reject it for it's "healthy" factor…but instead, it was completely devoured (with rave reviews!).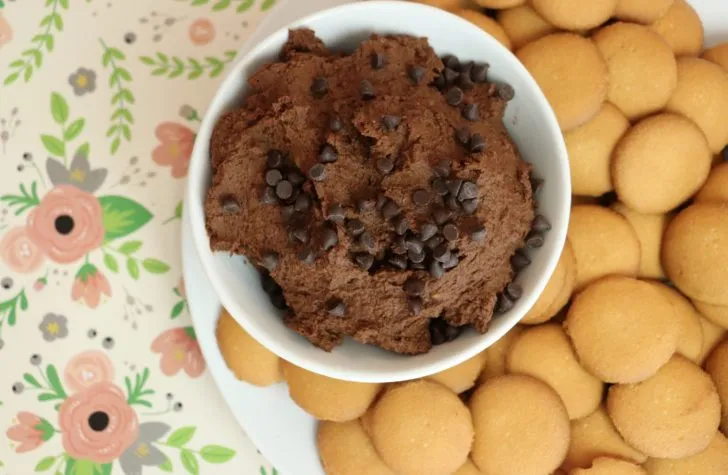 Your next gathering you will absolutely have to try this. Or, make yourself a batch to snack on for a few days (if you can make it last that long…).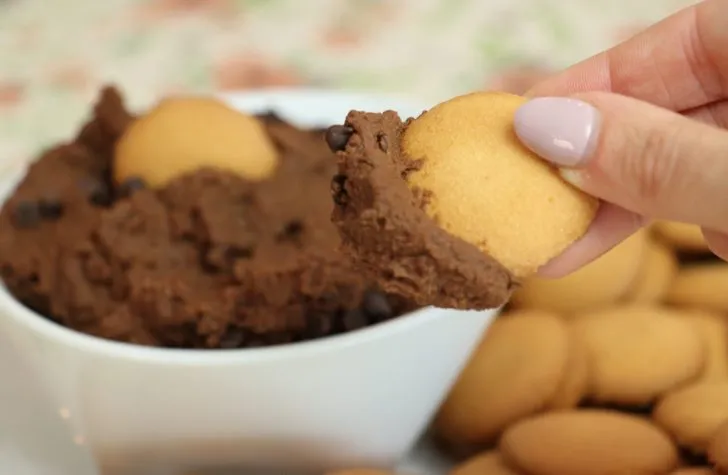 Ingredients
1 can (15oz) Chickpeas, drained & rinsed
4 tbsp Coconut Milk
5 tbsp Cocoa Powder
3 tbsp Maple Syrup
1 tbsp olive oil
1 tsp vanilla extract
Pinch of salt
Dairy-Free Dark Chocolate Chips (for garnish)
Wafers for serving/dipping
Method
Add all the ingredients into a food processor, and blend until smooth. Stop and scrap sides as needed.
Top with dairy-free chocolate chips (we used Enjoy Life brand).
Serve with wafers of your choice!
*Refrigerate any leftovers*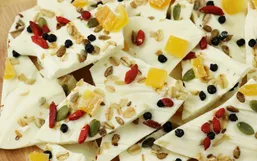 Looking for a healthier version of a chocolate bark? With bulk stores now selling greek yogurt chips, we decided to try our hands...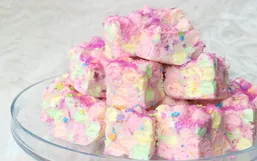 If you've spent any time on the internet at all lately, you may have noticed the growing obsession with rainbows, and pastels and...
We all have those cravings we wish we didn't have. When you're sitting at your desk and all you can think about eating for lunch...
Dessert is just about everyone's favorite part of a meal. All those brownies and cakes can make even the most nutritious person's...
It's wedding season! The dresses are gorgeous, the people are ecstatic and the cupcakes are show stopping.
When the weather gets warm, the kids come outside to play, the birds start singing, and we are suddenly hot again!
Each summer, parties are happing in the street, at the park or on the water.
Summer desserts are always a good idea, especially when they are pre-portioned so you don't overeat all that delicious sugar!
Happy National Sugar Cookie Day! If you were looking for an excuse to make a batch of these chewy, heavenly wonders, this is a...
Rainbow foods are all the rage right now and we aren't mad at it! Rainbows make everyone feel good and can often fill your plate...
Happy National Pecan Pie day! Pecan Pie is one of those desserts you either love or hate.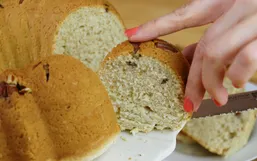 Ever come home from the store and unloaded your bags and had the devastating realization that your tub of ice cream was left too...