Ice cream cakes are absolutely to DIE for. Have you heard of ice cream pies though? Imagine everything you love in a pie, the delicious crust with tons of flavorful filling, but instead of a traditional fruit filling, it's your favorite ice cream. If I haven't already sold you on this idea, the best way to be convinced that this is your new favorite treat, is to take a read through this article of all the completely delicious and irresistible flavors that are ice cream pies.
1. Lemon Ice Cream Pie
This tangy sweet twist on an ice cream pie is perfect for a hot summer day while you sip on lemonade. Lemons on lemons on lemons!
2
2. Chocolate Chip Dough Ice Cream Pie
This is my personal favorite ice cream pie. Filled with chunks of cookie dough, this ice cream pie is flavorful but not too rich so you can maybe even enjoy two slices instead of one.
3
3. Twix Ice Cream Pie
If your favorite chocolate bar is Twix, this pie will sweep your tastebuds off their feet and take you to another place…probably filled with ice cream and Twix bars.
4
4. Fried Ice Cream Pie
When you can't decide between deep fried food and sweets, have both!
5
5. Sprinkle Ice Cream Pie
Pie crusts may not be your favorite part of the pie, but guess what? When it's a Rice Krispie Square crust, it becomes the star of the dessert show!
6
6. Pumpkin Ice Cream Pie
Bite into Autumn with this rich and creamy ice cream pie! It's the perfect transition from summer to fall.
7
7. No Bake Strawberry Cheesecake Ice Cream Pie
Dig into this fruity, sweet, cheesecake flavored ice cream pie. Does it get better than this? No. No it doesn't.
8
8. Drumstick Ice Cream Pie
Turn your favorite corner store treat into a pie of perfection.
9
9. Peanut Butter Reeses Ice Cream
If you have a weak spot for anything Reese's -related, you will absolutely love this pie!
10
10. No Bake Ice Cream Pie With A Cookie Crust
Make three different flavors within one perfect cookie crust. Don't forget to add all the sprinkles!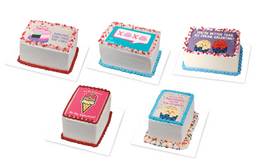 It's officially Love month, AKA February and to celebrate the upcoming holiday, Baskin Robbins is offering delicious Valentine's...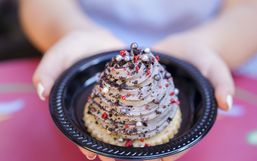 Disney parks may be temporarily closed but that isn't stopping them from helping you bring Disney's magic into your home.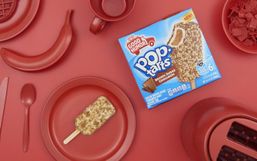 You've surely had breakfast for dinner but have you tried breakfast for dessert?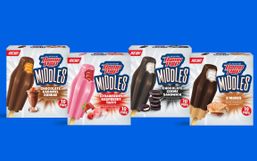 Summer is almost here and it's time to stock up your freezer with delicious treats to keep you cool all season long.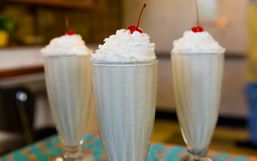 Good news Disney fans, the Disney Parks Blog is back again with another crave-worthy recipe you'll want to try this week!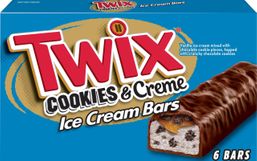 Nothing quite beats enjoying a refreshing treat on a hot summer day!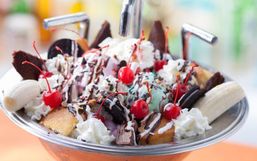 Good news Disney fans, Disney is back again and is sharing yet another coveted recipe that you can make at home!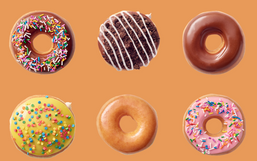 National Donut Day is just a few days away but this year Krispy Kreme wants to extend the celebrations by making the holiday a...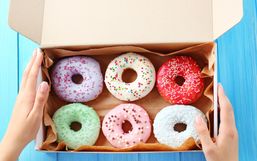 Today is arguably the best food holiday of the year, National Donut Day!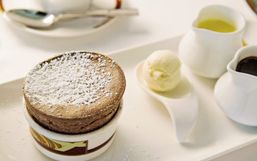 Disney theme parks and Disney Cruise Lines may be temporarily closed and suspended but that isn't stopping Disney from finding...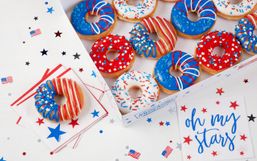 Your 4th of July celebrations may look a little different this year but that doesn't mean you still can't enjoy delicious food and...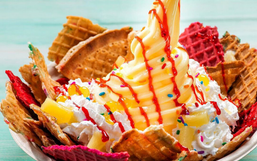 Disney's theme parks are renowned for many things from the exciting rides to friendly characters, and of course its delicious...