These waffle puffs will blow your Nutella loving minds! Easy to make without an ove, and instead using a basic waffle iron, along with three other ingredients (yes, only three!) it's the perfect last minute dessert, or late night snack. Nutella recipes FTW!
Ingredients
Puff Pastry, thawed
1/4 cup Nutella
1 cup Mini Marshmallows
Icing/Confectioners Sugar for dusting, optional
Equipment
Waffle Iron
Spatula or knife
Bowl
Method
Heat your waffle iron to a medium heat setting.
Roll out your puff pastry (if you didn't buy a pre-rolled variety).
Using a bowl with approximately the same diameter as your waffle iron, place the bowl upside down on the puff pastry dough, and cut around to create a puff pastry circle. Repeat to have 2 circles total.
Place your puff pastry into the waffle iron, and spread nutella into the centre, spreading outwards but leaving the edges bare.
Sprinkle in mini marshmallows onto the nutella. Then place the second puff pastry circle on top.
Close the waffle iron and cook for about 5 minutes or until cooked through, puffed, and golden brown.
Carefully remove, and let cool slightly before cutting into quarters.
Using the leftover edges of the puff pastry you cut away, make tiny versions of the same in the waffle iron to make this recipe without any food waste.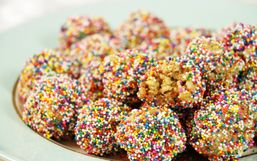 Energy balls are a great way to stay healthy and obviously - energized, while on the go!
Mmmm, chocolate chip cookies are one of those comforts from home I can never say no to.
At the end of a long, warm day swimming in the sunshine, meeting up with friends and sipping on some ice cold drinks, the best way...
Ice cream cakes are absolutely to DIE for. Have you heard of ice cream pies though?
Peach season is the best season! It's such a sweet and juicy fruit that is perfect for a day at the beach or in the place of a...
What's better than a pie? A turnover! Why? Because a pie is made for a group of people, while turnovers are made especially for...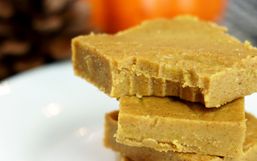 When I was a kid, fudge was something that so rich and decadent it came around maybe once a year.
When we crave chocolate, rarely do our minds first go to white chocolate. Why is that?
When you think of a warm day, what flavors come to mind? Maybe some BBQ flavors like hamburgers, hot dogs and grilled veggies.
Have you offered to bring a dessert to a dinner party or family gathering before and then realized a few hours before the get...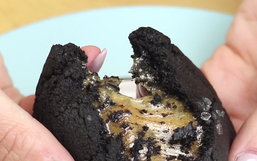 So another year has passed and your little trick or treaters have come home with a sack full of candy, and right at the bottom is...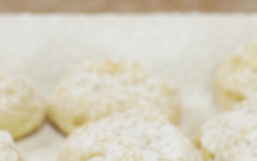 There's something incredibly heartwarming when baking cookies, especially when they are easy to make, and come out perfectly.