Churros are that one treat that can break the cheat day rule any day of the week. When you find an incredible Churro, all bets are off and you absolutely must purchase said churro and enjoy it to the fullest. There are so many innovative ways people have incorporated Churros into their dessert cookbooks, that we've found 15 different ways to eat them. Whether it's a date, a birthday or just a hard day at work, we have some form of Churro with your name on it! Creating these sweet wonders in the comfort of your own home will help you unwind at the end of the day and enjoy a few hours to yourself. And your Churros.
1. Churro Sticks
An oldie but a goodie, these Churro Sticks are so satisfying and drizzled in amazing chocolate sauce. Serve these as a dessert version of French Fries!
2. Churro Eclairs
These pretty little desserts are decorated so beautifully with irresistible Churro flavored filling. Serve these at a proper High Tea or as a light dessert after a big supper.
3. Churro Cupcakes
Cupcakes come in all different flavors these days, but the winner by far is the Churro Cupcake. You even get a piece of Churro on top! Whip up a batch of these cupcakes for the next birthday party you attend and you will for sure be invited back.
4. Churro French Toast Ice Cream Sandwich
It's like someone tried to cram every single amazing, sugary food into one big meal! You will be absolutely stuffed after you eat this amazing breakfast/dessert/snack?/lunch? It's got a little bit of everything to address all your sugar cravings at once. Got a chocolate craving? Drizzle some chocolate on top!
5. Churro Cherrios
Eat Churr-ios on the go! People will think you are pronouncing Cheerio wrong, but really, you're just pronouncing their new favorite snack. Throw it in a little container to keep in the car for something for the little ones to snack on, and of course save some for yourself!
6. Angel Food Cake Churro Bites
What's completely terrifying about this, is that these little nuggets are bite-sized…which means I could be caught eating the whole plate! Oh dear. And don't forget that there's an amazing sauce to accompany it.
7. Churro Truffles
Create these sweet balls of Churro goodness as a dainty dessert or as a home made chocolate box for a loved one. They look prim and proper but still have that insanely good, mouth-watering Churro flavor.
8. Baked Churro Eclairs with Chocolate Custard Filling
We all love that amazing icing that comes with a Churros, but what if we didn't have to dip our Churros? What if the dip was inside the Churro? *Brain Explodes* Yes, we know this is quite a genius concept and you are so welcome.
9. Funfetti Churros with Cream Cheese Frosting
Could Churros get more fun?! Serve Churros at a party with beautiful, colorful sprinkles to make them look just as excited for the party as you are. These fun Churros will be the talk of the party once you bring them out with the fun dip covered in sprinkles as well!
10. Chocolate Chip Churro Cheesecake Pop Tarts
Oh my goodness this is like a Pop Tart on steroids. It's got everything! Just like the french toast ice cream sandwich, this dessert is packed with so many amazing dessert flavors that it will be hard for someone to say there's nothing about this they don't like.
11. Churro Lava Cake
Yes, you heard me right – Churro Lava Cake! This is one amazing dessert that will definitely impress whatever crowd you are cooking and baking for. Each individual serving is a sweet way to add some extra love and care into each guests dessert to make them feel special!
12. Nutella Chocolate Doughnut Holes
Forget your local coffee shop's donut holes – these home made goodies will beat out any doughnut hole that's currently on the market. They're sweet and sugary on the outside, and rich and gooey on the inside.
13. Churro Ice Cream Boats
A hot day just gives you another reason to eat Churros! The shell is actually meant for Taco Bowls, but today, you're using them to create what comes after Tacos.
14. Churro CAKE.
Use this to celebrate a birthday, anniversary or wedding because this Churro is a work of art and needs to be admired. Topped with creamy icing and even more Churros, this cake will have your guests instagram-ing this dessert all night.
15.  Churro Cheesecake Bar
I bet you are having a hard time believing that this list just keeps getting better. But yes, we are combining cheesecake and churros. Please remember to share with your friends and family even though it will be very tempting to save them all for yourself!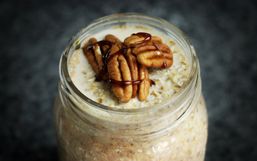 There are so many ways to enjoy overnight oats, once you get started on them, you'll never want to stop.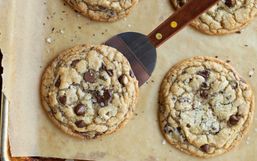 Mmmm, chocolate chip cookies are one of those comforts from home I can never say no to.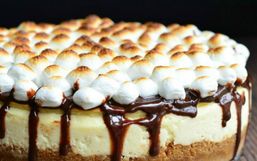 At the end of a long, warm day swimming in the sunshine, meeting up with friends and sipping on some ice cold drinks, the best way...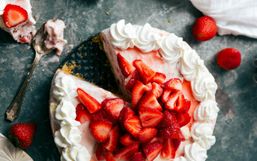 Ice cream cakes are absolutely to DIE for. Have you heard of ice cream pies though?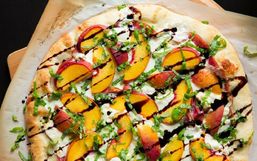 Peach season is the best season! It's such a sweet and juicy fruit that is perfect for a day at the beach or in the place of a...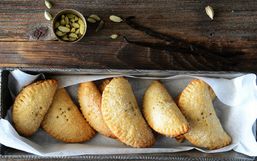 What's better than a pie? A turnover! Why? Because a pie is made for a group of people, while turnovers are made especially for...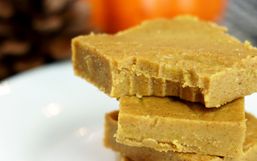 When I was a kid, fudge was something that so rich and decadent it came around maybe once a year.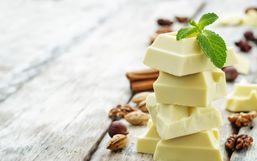 When we crave chocolate, rarely do our minds first go to white chocolate. Why is that?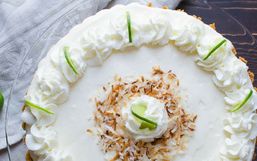 When you think of a warm day, what flavors come to mind? Maybe some BBQ flavors like hamburgers, hot dogs and grilled veggies.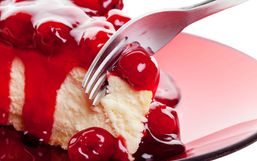 Have you offered to bring a dessert to a dinner party or family gathering before and then realized a few hours before the get...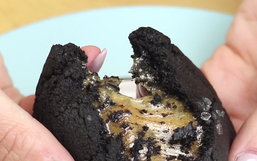 So another year has passed and your little trick or treaters have come home with a sack full of candy, and right at the bottom is...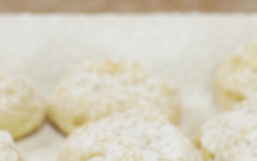 There's something incredibly heartwarming when baking cookies, especially when they are easy to make, and come out perfectly.