Unicorns seem to be all the craze these days. The mythical creatures are lending themselves as the inspiration to all sorts of food items and party themes, even fashion. We knew this trend hit it big time with the Starbucks Unicorn Frappucchino, and it doesn't seem to be fading out!
With pastel colors and gold shimmer everywhere…we knew we wanted to come up with a way to enjoy the trend in an easy, yet impressive way.
Merigues ARE easy. The seem intimidating, but they really aren't. The biggest struggle is the time it takes, BUT – that time is mostly spent in the oven, NOT in prep time. Thankfully.
These also store easily and can be made weeks in advance of a party that you may be having. Since they are an easy handheld, light dessert – they will certainly get gobbled up with glee by everyone.
Not to mention the fun factor for kids with edible "poop"… ? ?
Ingredients
2 egg whites
1 cup powdered sugar, divided in half
2 drops raspberry flavor *optional*
Teal, Purple, Pink food coloring (we used Wilton gel)
Edible gold lustre dust
Equipment
Piping bag
Large circle icing tip
Parchment paper lined baking sheet
Mixing bowls
Method
Preheat oven to 175 degrees F. Then, separate your eggs to use only the whites and begin beating with a mixing on high until stiff peaks are forming (couple of minutes to achieve this).
Add HALF of the powdered sugar (1/2 cup) and continue to beat the egg whites until the mixture becomes both stiff and glossy.
Fold in the second half of the powdered sugar, using a spatula gently until it's well combined. Add in flavor extract and fold that in as well.
Separate the mixture into three bowls. Color each of them separately with teal, pink, purple (or any three colors of your choice!).
Folding your icing bag complete with the tip over a large drinking glass. Begin to spoon each color one at at time into the mixing back, spooning it not just into the bags, but gently scraping it against the sides so it creates three separate colors within the same bag, that will swirl together when piping. (You can also use a Wilton 3-color coupler for this step if you'd like the colors to be more divided).
Onto your parchment lined baking sheet, pipe your meringues in a circle, upwards into a peak to make a "poop" shape.
Bake for 2 hours. Remove from oven, let cool for 15 minutes and enjoy immediately or store for later. These will last for a couple weeks.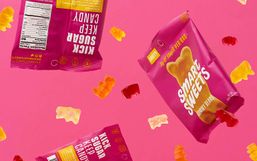 It's no secret that sugar isn't good for you, especially the refined kind we find in sweets.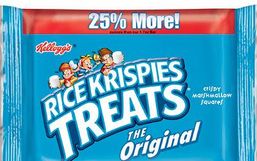 Statistics reveal that, as of 2008, 2.1% of children in the US suffered from either peanut or nut tree allergies.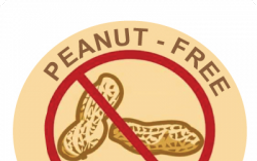 Peanut-free snacks are becoming more and more popular in schools and it's becoming increasingly difficult for parents to find...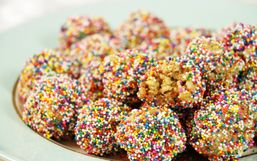 Energy balls are a great way to stay healthy and obviously - energized, while on the go!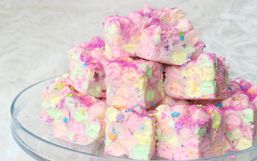 If you've spent any time on the internet at all lately, you may have noticed the growing obsession with rainbows, and pastels and...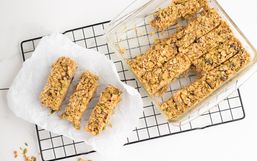 Many schools have a morning snack break to help keep the children's energy levels up.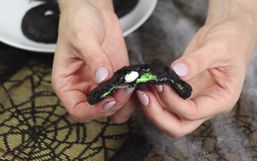 So as a mom of 3 school-aged children you can probably guess that the word "SLIME" has become part of our regular vocabulary.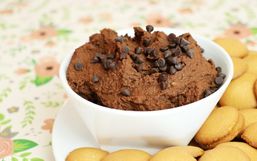 Hummus has forever been a protein-rich dip for your veggies and chips, a spread on your greek wraps and much more.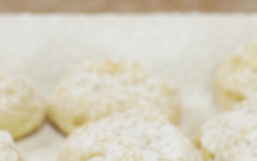 There's something incredibly heartwarming when baking cookies, especially when they are easy to make, and come out perfectly.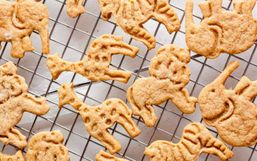 Being a parent can be super fun, but it also has it's challenges.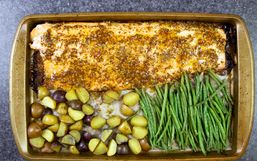 Spring has finally sprung and we are all about it. While winter had us craving hearty, comfort food-esque dinners, springtime...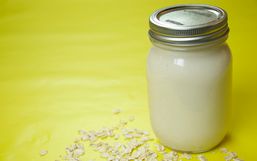 Introducing oat milk! The newest (and in my opinion, the best) addition to the world of non-dairy milk.