We tried out this "ice cream bread" thing not only once, but twice! We first made a light and nutty butter pecan ice cream bread, but were dying to try a more coloful and exciting way to enjoy one of our all time favorite ice cream flavors – CAKE BATTER!
With only two ingredients + sprinkles, you can take some melted ice cream, and turn it right into bread.
Seriously! It works!
Ingredients
1.5L (or 1.5 quart) Tub of Birthday Cake Ice Cream
3 cups Self-rising Flour
Blue Food Dye
Rainbow Sprinkles
Equipment
Bundt Pan
Mixing Bowl
Non-stick Cooking Spray
Method
If your ice cream isn't already a little melty, let it sit out at room temperature for 10-15 minutes.
Preheat your oven to 350 degrees Fahrenheit.
In a large mixing bowl, pour out your melty ice cream, and add one cup of self-rising flour at a time until it's well blended as a cake batter. Add blue food coloring and extra sprinkles here if you'd like. Set aside.
Spray your bundt pan with a non-stick cooking spray, and add sprinkles to the bottom (which will be the "top" of your bread when finished).
Pour batter evenly into the bundt pan, and spread to make it even.
Bake for 35-40 minutes or until a toothpick inserted comes out clean.
Allow it to cool completely before turning the bundt pan upside-down and gently allowing the bread to come out. Slice and serve, however you please!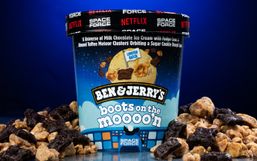 Good news ice cream fans, Ben & Jerry's is back again with another crave-worthy flavor!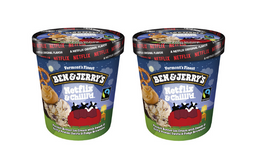 Ben & Jerry's, the Vermont-based ice cream company has dedicated its business to bring you delicious ice cream that is both...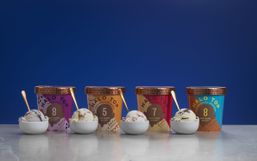 Halo Top is making our low-carb dreams come true with a brand new Keto-friendly lineup that features seven new flavors!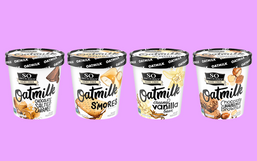 With dairy allergies and vegan dietary preferences on the rise, companies are making the commitment to offer their consumers more...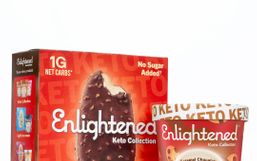 Following a low-carb ketogenic diet is no easy feat especially when temptation is everywhere from fast-food restaurants to the...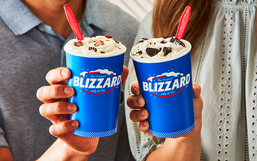 There are some things in life that you just can't pass up such as delicious food deals!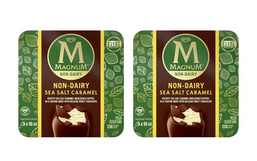 Good news dairy-free fans, anther delicious offering is coming to a freezer aisle near you!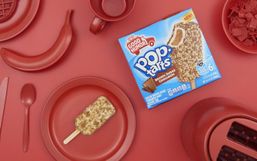 You've surely had breakfast for dinner but have you tried breakfast for dessert?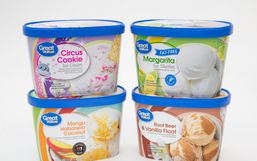 Good news friends, while you head to Walmart to stock up your kitchen, make your way to the freezer aisle and try their new ice...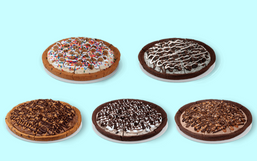 Pizza and ice cream make life just a little bit better. Whether you're looking to kick back and relax, or you need a comfort...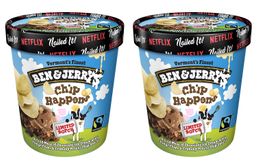 Nothing quite beats watching your favorite show with a bag of your favorite potato chips in hand, right?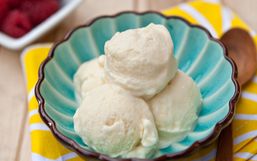 Dust off that old ice cream maker you use once every two years and promptly throw it out the window!