Pineapple upside down cake has been an Easter tradition in many households for years. If you're looking for a way to make the holiday season extra special this year, you can try our 3 unique pineapple upside down cake below:
1. Traditional Pineapple Upside Down Cake
If you're searching for a traditional, classic cake for Easter dinner, try this quick, easy and delicious recipe below. It won't take you long to make and everyone attending your dinner will appreciate the tasty treat. Click on the image for the full recipe.
[Source: HalfHourMeals.com]

2. Mini Pineapple Upside Down Cakes
If you're looking for a more unique take on the classic dish but don't want to stray too far from the original recipe, try making these delicious and cute pineapple upside down cupcakes for your family and guests this year. Click on the image for the full recipe.
[Source: SomebodyWhoBakes.com]
3. Pineapple Upside Down Cake Shot
Really spice up your Easter dinner (or dessert) with these interesting and fun pineapple upside down cake shots. These delightful drinks have become a popular tradition in many homes over the past few years. Click on the image for the full recipe.
[Source: NoUtensilUnused.blogspot.ca]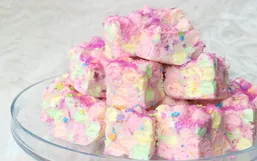 If you've spent any time on the internet at all lately, you may have noticed the growing obsession with rainbows, and pastels and...
We all have those cravings we wish we didn't have. When you're sitting at your desk and all you can think about eating for lunch...
Churros are that one treat that can break the cheat day rule any day of the week.
It's wedding season! The dresses are gorgeous, the people are ecstatic and the cupcakes are show stopping.
When the weather gets warm, the kids come outside to play, the birds start singing, and we are suddenly hot again!
The official wardrobe swap happened for me this weekend. All my knitted winter sweaters are in storage and my summer sundresses...
Summer desserts are always a good idea, especially when they are pre-portioned so you don't overeat all that delicious sugar!
Happy National Sugar Cookie Day! If you were looking for an excuse to make a batch of these chewy, heavenly wonders, this is a...
Avocados are an amazing food to incorporate into breakfast, lunch and dinner, but what about dessert?
Happy National Pecan Pie day! Pecan Pie is one of those desserts you either love or hate.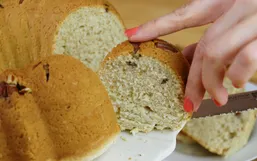 Ever come home from the store and unloaded your bags and had the devastating realization that your tub of ice cream was left too...
Baking a cake for a special occasion is never a bad idea, especially when you can make it look Pinterest worthy and super yummy.