Happy National White Chocolate Cheesecake Day!
In honor of this special occasion, we've searched for the best white chocolate cheesecake recipes and found these 5 that are sure to curb your sweet tooth.
From classic white chocolate cheesecake to tasty toppings like caramel, raspberry and dark chocolate sauce, there's no shortage of great ways to spice up this classic dessert.
Check out these 5 delicious recipes and try making one tonight to show your support for this national food day!
*Click Images for Full Recipes
1. White Chocolate Caramel Cheesecake

2. White Chocolate Cheesecake with Dark Caramel Sauce
3. White Chocolate Cheesecake Bars
4. Lemony White Chocolate Cheesecake
5. Marble Chocolate Cheesecake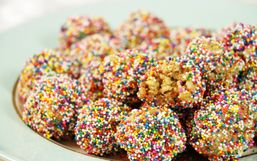 Energy balls are a great way to stay healthy and obviously - energized, while on the go!
Mmmm, chocolate chip cookies are one of those comforts from home I can never say no to.
At the end of a long, warm day swimming in the sunshine, meeting up with friends and sipping on some ice cold drinks, the best way...
Ice cream cakes are absolutely to DIE for. Have you heard of ice cream pies though?
Peach season is the best season! It's such a sweet and juicy fruit that is perfect for a day at the beach or in the place of a...
What's better than a pie? A turnover! Why? Because a pie is made for a group of people, while turnovers are made especially for...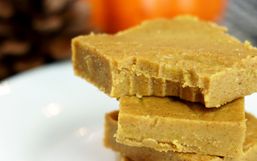 When I was a kid, fudge was something that so rich and decadent it came around maybe once a year.
When we crave chocolate, rarely do our minds first go to white chocolate. Why is that?
When you think of a warm day, what flavors come to mind? Maybe some BBQ flavors like hamburgers, hot dogs and grilled veggies.
Have you offered to bring a dessert to a dinner party or family gathering before and then realized a few hours before the get...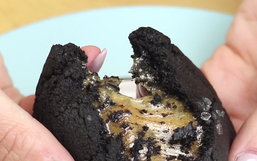 So another year has passed and your little trick or treaters have come home with a sack full of candy, and right at the bottom is...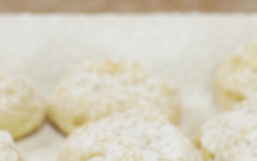 There's something incredibly heartwarming when baking cookies, especially when they are easy to make, and come out perfectly.