National Cheesecake Day is just around the corner (Monday, July 30 to be exact) and we're starting the celebrations early.
Today, we've compiled a list of Half Hour Meals' 8 best cheesecake recipes. From chocolate cheesecake to mini cherry cheesecakes, there's no shortage of great recipes to help you ring in this special food holiday.
So, without further adieu, here are our 8 best cheesecake recipes! Enjoy!
*Click images for full recipes
No time to bake? Check out The Cheesecake Factory's Half-Price Deal on July 30 and 31!
1. Best Loved Chocolate Cheesecake
2. Strawberry Cheesecake
3. World's Tastiest Cheesecake Bites
4. Mini Cherry Cheesecakes
5. Green Tea Cheesecake
6. Georgia's Cheesecake
7. Holiday Cheesecake
8. Bravarian Cheesecake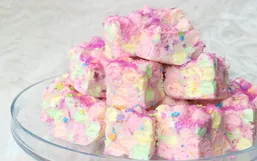 If you've spent any time on the internet at all lately, you may have noticed the growing obsession with rainbows, and pastels and...
Ice cream cakes are absolutely to DIE for. Have you heard of ice cream pies though?
Peach season is the best season! It's such a sweet and juicy fruit that is perfect for a day at the beach or in the place of a...
Marshmallows are often a symbol of our childhood in the summer. Roasting marshmallows over a bonfire with friends and family, then...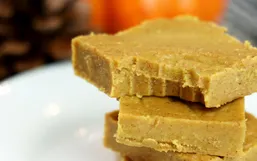 When I was a kid, fudge was something that so rich and decadent it came around maybe once a year.
When we crave chocolate, rarely do our minds first go to white chocolate. Why is that?
Have you offered to bring a dessert to a dinner party or family gathering before and then realized a few hours before the get...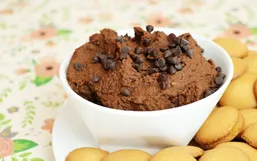 Hummus has forever been a protein-rich dip for your veggies and chips, a spread on your greek wraps and much more.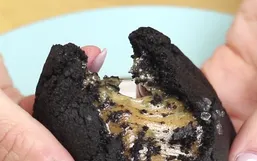 So another year has passed and your little trick or treaters have come home with a sack full of candy, and right at the bottom is...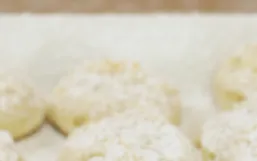 There's something incredibly heartwarming when baking cookies, especially when they are easy to make, and come out perfectly.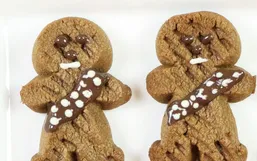 Okay so we cheated a little bit with this recipe and used pre-made AND pre-cut gingerbread boy cookie dough.
When it comes to brownies, it's rare to find someone that can resist them.